December 24, 2017
The latest episode of The Fan Show – The Aftershow takes an in-depth look at this year's Doctor Who Christmas Special with its stars Mark Gatiss and David Bradley, and its writer Steven Moffat.
Gatiss, who has previously starred in the episodes The Lazarus Experiment and The Wedding Of River Song, as well as writing numerous stories since 2005, spoke about the experience of starring in the show's latest instalment. Mark told The Fan Show it was:
"… like being in my memory of Doctor Who – in a Doctor Who annual, and The War Games and The Tenth Planet all at the same time.
It's Christmas, isn't it!"
The War Games was the final story for Patrick Troughton's Second Doctor and also featured scenes with battling armies and a regeneration. You can read more about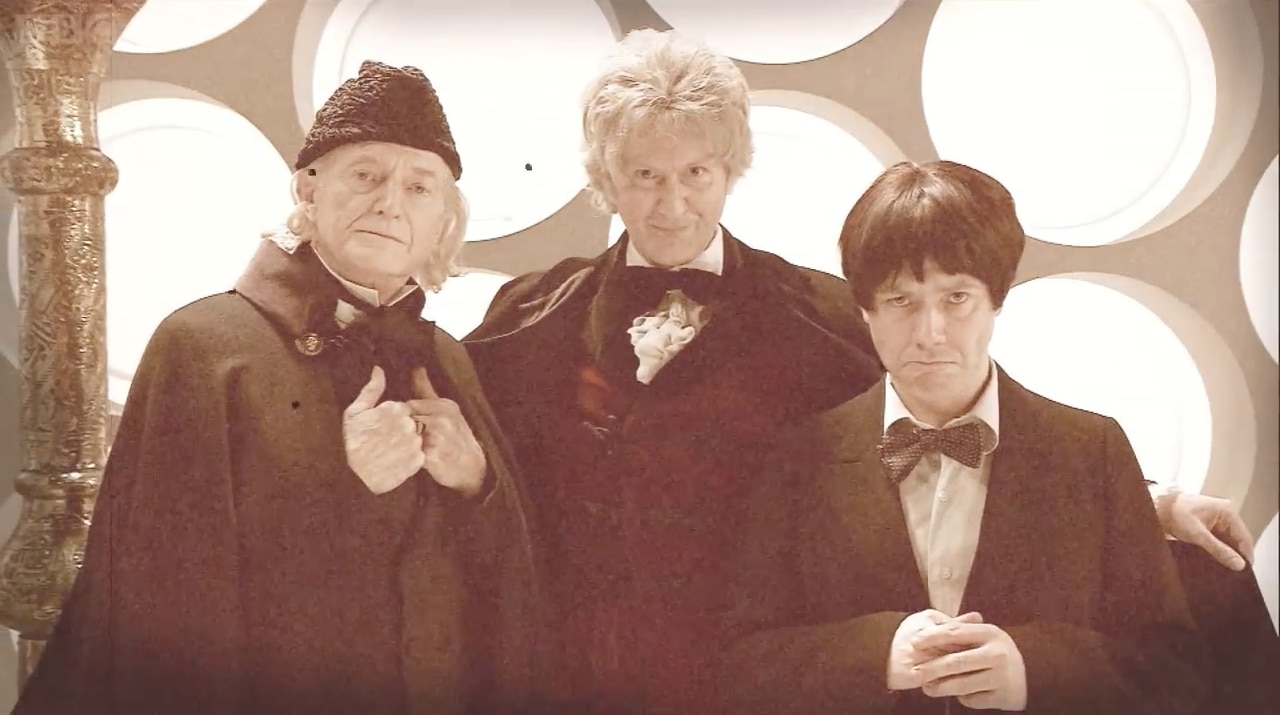 Gatiss is also well-known for penning the 2013 drama, An Adventure in Space and Time, which looked at the genesis of Doctor Who as a television show. In a behind-the-scenes moment, the actor donned Jon Pertwee's actual Third Doctor jacket for a photoshoot with the production's First and Second Doctors (David Bradley and Reece Shearsmith respectively), as you can see above.
Mark was keen to get the item of clothing in the final outing for Peter Capaldi as the Twelfth Doctor. He said:
"I own Jon Pertwee's jacket from Planet of the Daleks and I said to Peter a long time ago that I own this.
And I said, 'I'll bring it down if you like?'"
Pertwee can be seen as the Third Doctor wearing said item in a scene from 1973's Planet of the Daleks below.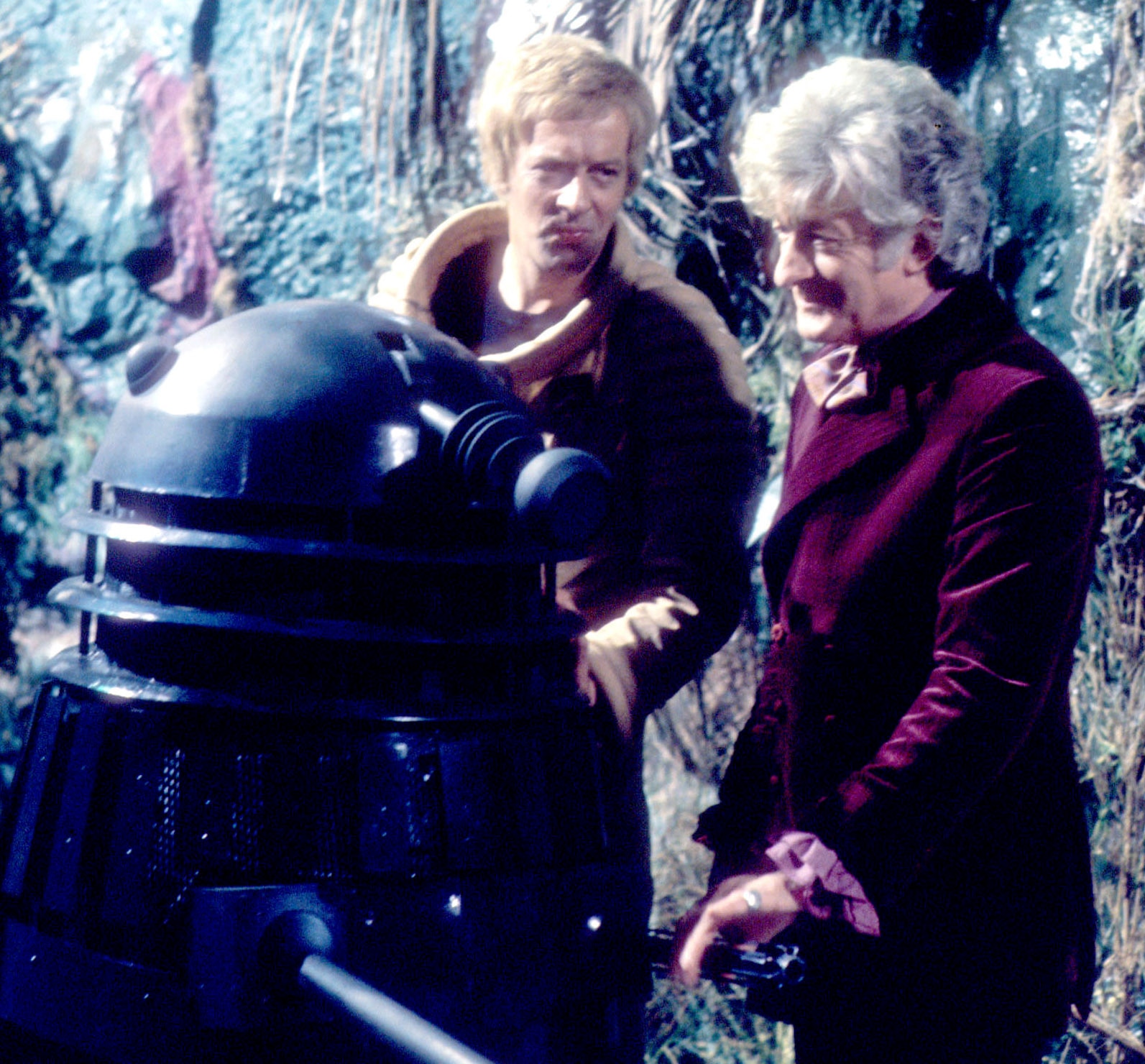 Gatiss continues:
"So I did, on the last day and we got it into the shot; hanging off the hatstand as Peter is giving his final speech to the future Doctor.
This might not be in the final cut but there was one take where he sort of trailed his hand along the sleeve that made me go a bit funny."
You can watch latest episode of the Doctor Who: The Fan Show – The Aftershow, featuring former showrunner Steven Moffat, Mark Gatiss and David Bradley, below.