July 24, 2017
The latest issue of Doctor Who Magazine – issue 515, out July 27 – includes an exclusive and in-depth with writer/actor Mark Gatiss about his Doctor Who career so far.
EXCLUSIVE OFFER: Save 46% On Digital DWM Subscription
Gatiss has just been announced as part of the cast for the Doctor Who 2017 Christmas Special, Twice Upon A Time, alongside Peter Capaldi (The Twelfth Doctor), Pearl Mackie (Bill Potts) and David Bradley (The First Doctor).
Besides talking about the numerous Doctor Who stories Mark has written and starred in, the writer also discussed an episode from 2008 which never made it to television and would have featured David Tennant as The Tenth Doctor.
Doctor Who Magazine states that The Suicide Exhibition, as it was titled, was on the "verge of production for a while in the late 2000s". Initially, the episode was scheduled to appear in Series Four in 2008. Instead, The Fires of Pompeii was produced though Mark recalls then Executive Producer Julie Gardner suggested that the adventure could be made as part of the Tenth Doctor "Specials" year in 2009.
Despite putting "a lot of work into it," the story was never made.
But what is The Suicide Exhibition all about?
In brief, it's an "Indiana Jones" style adventure involving Nazis in the British Museum during World War Two. Mark expands:
"The title came from this thing I was reading about how, in the First World War, they were evacuating stuff from museums to various Welsh museums. All this precious stuff, they hid in places like salt mines. But what they had in both World Wars was this amazing thing called the Suicide Exhibition. People still needed stuff to see, for spiritual succour. So if they had 300,000 Anglo Saxon pots, they just put some of them out that they could afford to lose! If a bomb fell, it wouldn't matter, because they had loads of them."
Gatiss also recalls the early process of script writing on the episode and the feedback from then showrunner Russell T Davies:
"After the first draft, Russell said, 'Let's make it the Nazis and do the full Indiana Jones on it.' The whole museum was a puzzle box of sliding doors and traps and stuff."
Sadly, this story didn't make it to the screen but Mark doesn't harbour any hope that it might one day be produced:
"I would've liked to have done it, but it was not to be!"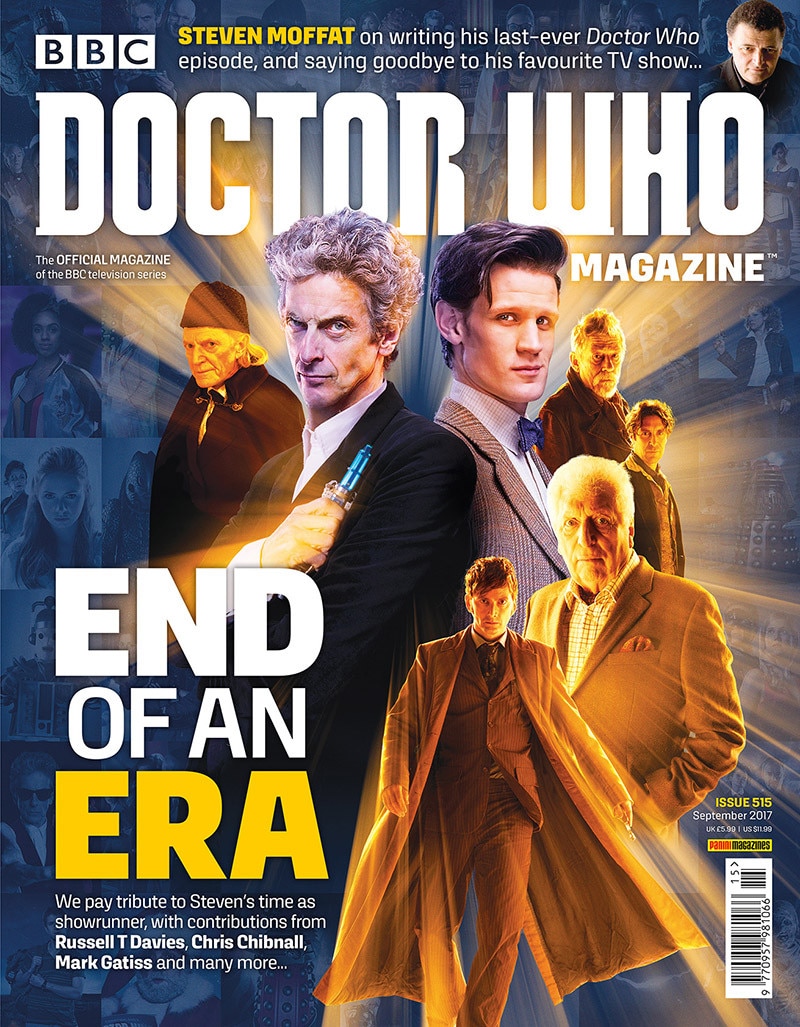 Doctor Who Magazine 515 is available from July 27, 2017