March 28, 2013
The new issue of Doctor Who Magazine hits the shops next week (Thursday 4 April), and features full previews of next few episodes of Series 7 – and writer Mark Gatiss tells DWM how excited he was to bring back one of Doctor's Who's iconic monsters in Cold War:
"The Ice Warriors are back where they belong and I'm absolutely thrilled! Whilst absolutely respecting the source, the source has huge gaps in which you can invent. I was talking to a couple of members of the crew, and they had no idea the Ice Warriors were an old monster. It's very powerful. You don't need to know they first appeared in the 60s.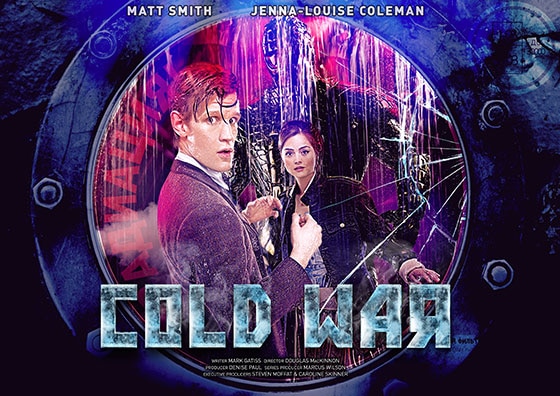 "I thought, 'Why don't we put the Ice Warriors on a sub?'" Mark continues. "And suddenly it all clicked! The submarine set is amazing. Fantastic! The moment it's all lit and full of steam, it's incredibly believable."
Doctor Who Magazine is available from all good newsagents, or you can subscribe here.