April 15, 2014
The gem-matching, puzzle game Doctor Who: Legacy announces over 20 hours of new gameplay in its first major update: The Rise of the Master.
The free-to-play game developed by Tiny Rebel Games, Seed Studio and BBC Worldwide was updated today with the highly anticipated fifth season of content, a Perk System for greater team customization, "Expert Mode" levels with guaranteed special character rewards, and a host of new characters, enemies and abilities.
» Doctor Who: Legacy is available for free on Amazon Appstore*, Google Play* and iTunes*.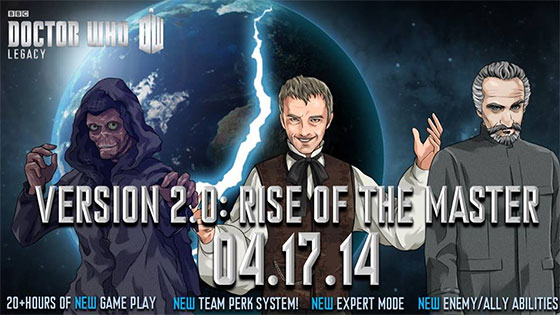 The Season 5 story arc, The Rise of the Master, features the most recent incarnation of the Master, as played by John Simm, continuing his reign of chaos and destruction. It also introduces two previous incarnations of the Master - as played by Roger Delgado (who originated the role in 1971) and the decaying Master seen in The Deadly Assassin and The Keeper of Traken.
The Perk System unleashes an innovative system for customization, strategy and depth – players will unlock abilities as they collect and level up their collection of allies and as they progress through the game.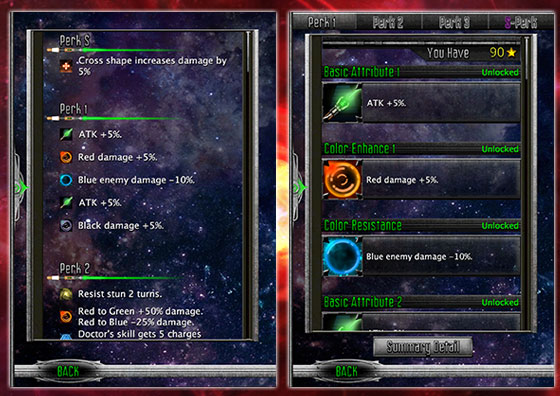 The update also sees four more incarnations of the Doctor join Doctor Who: Legacy. The First, Second, Ninth and War Doctors will appear in the new levels, bringing us to a total of ten Doctors now available for free in the game - with more on the way.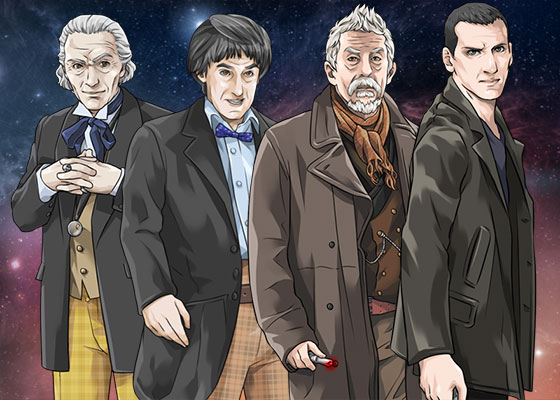 Wonderfully addictive and intuitively easy to pick up and play, Doctor Who: Legacy is highly accessible even to those with no knowledge of the Doctor Who universe. Team up with the Doctor and head back through time - revisit your most-loved episodes from the TV series and build a team of your favourite companions!
Doctor Who: Legacy was named one of the 50 best iOS and Android games of 2013 by UK newspaper The Guardian and has received rave reviews from Doctor Who fan sites, mainstream and gaming press alike. It has been cited by Digital Spy as "one of the more moral free-to-play games when it comes to how it treats its players".
Current fans should update their apps to version 2.0 of Doctor Who: Legacy. New users can find Doctor Who: Legacy on the Amazon Appstore*, Google Play* and iTunes*. A Facebook browser version is coming later in April 2014.
*Users can update to the new game engine now (Perks System). Season 5 content update expected within 24 hours.