October 28, 2018
In celebration of the brilliant female characters from the Doctor Who universe, Big Finish are releasing a special audio boxset starring a female lead cast and written, produced and directed by women.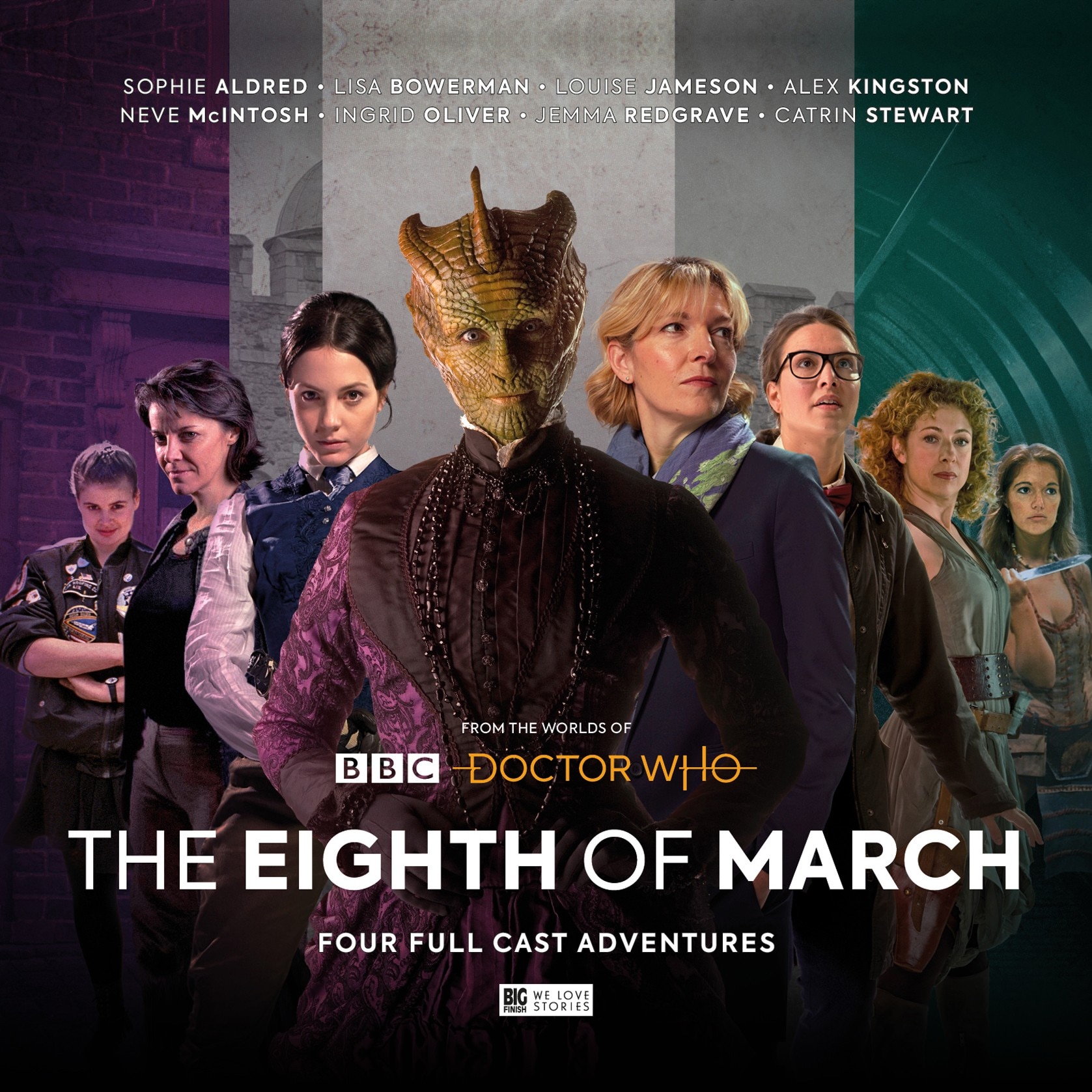 The boxset will feature characters such as Ace (Sophie Aldred) and Professor Bernice Summerfield (Lisa Bowerman), Professor River Song (Alex Kingston), Leela (Louise Jameson), Kate Lethbridge Stewart (Jemma Redgrave), Osgood (Ingrid Oliver) and, making their debut together in Big Finish audio, Madame Vastra (Neve McIntosh) and her wife Jenny (Catrin Stewart).
The Eighth of March consists of four adventures which will see some of the strongest women in the Doctor Who universe working together:
The Big Blue Book by Lizzie Hopley (starring Ace and Bernice Summerfield)
Inside Every Warrior by Gemma Langford (starring the Paternoster Gang)
Emancipation by Lisa McMullin (starring River Song and Leela)
Narcissus by Sarah Grochala (starring Kate Stewart, Osgood and… the other Osgood!)
The Eighth of March is available for pre-order now ahead of its release on International Women's Day, 8th March 2019, at £25 on CD or £20 on download from Big Finish.
After general release, it will be available for £30 on CD or £25 on download.