September 01, 2018
Sheridan Smith will return to the role of Lucie Miller in four new adventures with the Eighth Doctor (Paul McGann) in a brand new box set, out for release in July 2019. 
Brash, northern lass Lucie started her journey with the Eighth Doctor back in 2007 in an audio series simultaneously released by Big Finish and digitally broadcast on BBC Radio 4 Extra (then known as Radio 7). She went on to feature in three more series alongside Paul McGann, culminating in her shattering departure in the 2011 story, To The Death. Executive producer Nicholas Briggs reveals:
"We've always had it in mind to bring back Lucie... and we only let her go in the first place because we could see Sheridan's stratospheric career path approaching.
But thanks to Big Finish producer Ian Atkins getting her back to record two Short Trips single-voice releases as Lucie, we discovered that Sheridan was really keen to return. And so, script editor Alan Barnes (who created Lucie in the first place), producer Scott Handcock and I started devising The Further Adventures of Lucie Miller."
Producer Scott Handcock says:
"I still remember how exciting it was when Lucie Miller burst into the TARDIS on BBC Radio 7, and so it's a joy to be able to pick up that relationship eight years after Paul and Sheridan last recorded together. 
Of course, they're both so busy, it took a year and a half to find a time they could record together! But it's been absolutely worth the wait. They slipped effortlessly back into the old dynamic, and it's a treat to hear these brand-new adventures with the Doctor and Lucie!
I have always been clear that I wouldn't reverse the finality of Lucie's departure," continues Nick. "That would somehow seem like cheating and would lessen the emotional impact of what we did. So my plan was always to revisit Lucie earlier on in her adventures with the Eighth Doctor. It's pretty much what we do with every classic companion-and-Doctor pairing, so why not do it with Lucie?
The Further Adventures of Lucie Miller is set between the first and second series of her adventures. "That's between Human Resources and Dead London," clarifies Nick. "Although it becomes very clear, very quickly that she and the Doctor have had many adventures after Human Resources before we meet her in the first of our new stories."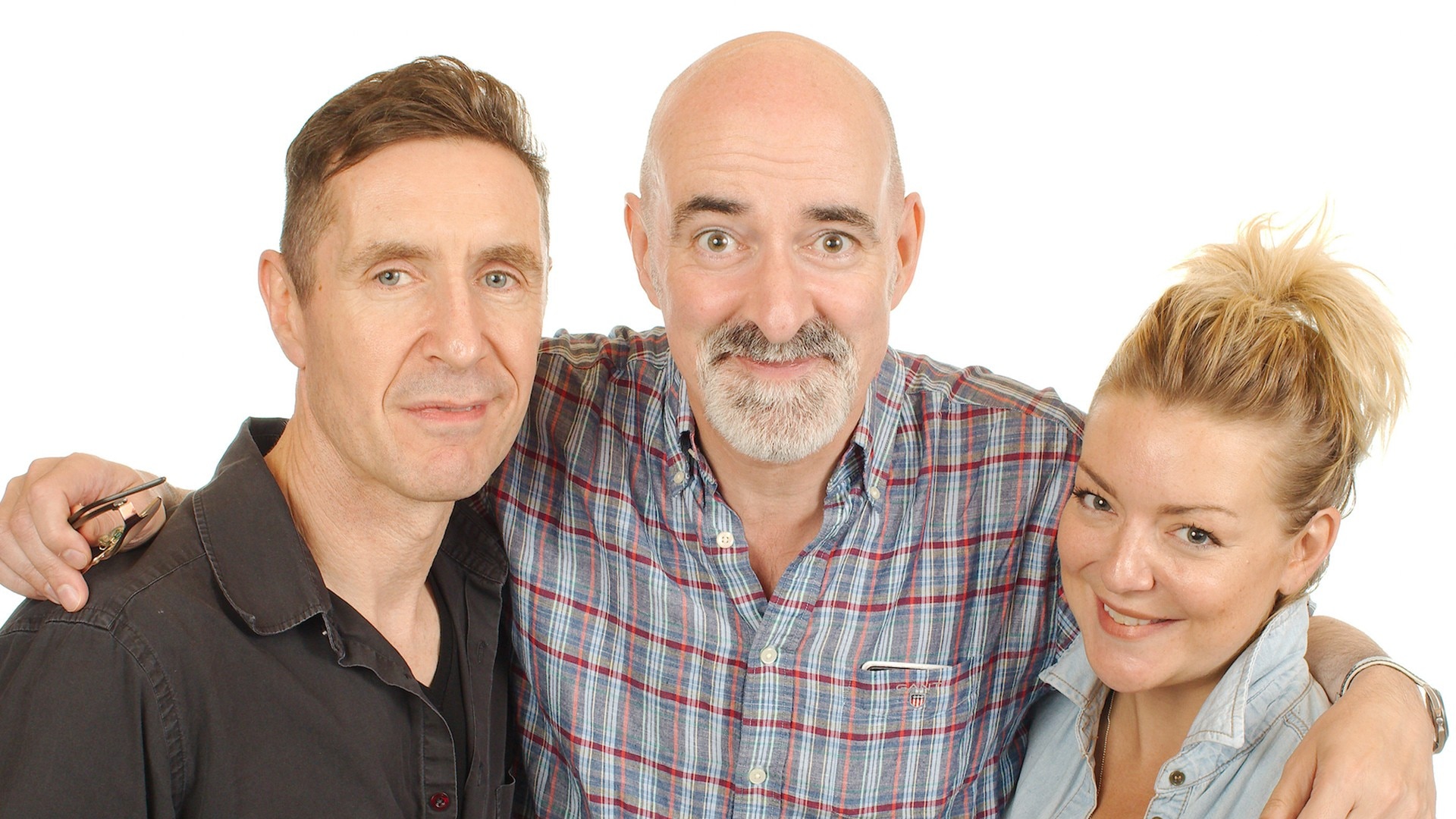 Lucie Miller's further adventures are…
1. The Dalek Trap by Nicholas Briggs 
2. The Revolution Game by Alice Cavender 
3. The House on the Edge of Chaos by Eddie Robson 
4. Island of the Fendahl by Alan Barnes 
The Dalek Trap sees the Doctor behaving distinctly out of character, and Lucie having to take control to thwart the Daleks and a mysterious force of 'Darkness'. In The Revolution Game, there's something sinister happening in a far-flung future Earth colony – and Lucie is forced to partake in a perilous rollerskating contest! The House on the Edge of Chaos finds the Doctor and Lucie trapped in a bizarre building, packed with eccentric, social-class-obsessed characters and an emerging alien foe like no other. And in the final adventure, Island of the Fendahl, the classic Doctor Who creature the Fendahl makes its first appearance on audio since the original TV story Image of the Fendahl (1977, starring Tom Baker and Louise Jameson).
"The dynamic between Sheridan and Paul was always brilliant," says Nick. "So it was genuinely moving to see the two of them working together again. Sheridan walked straight into her old recording booth without any hesitation and without anyone guiding her to it. It was like she and Paul had been recording together only the day before. There was a brief moment, when I observed them through the control room window, having their reunion. I couldn't hear what they were saying, but I just saw them hold each other's faces in each other's hands. Big smiles, heartfelt emotions, and then they were straight into their first scene. A truly magical moment."
This box set forms part of a celebration of 20 years of Doctor Who on audio from Big Finish Productions, alongside box sets of adventures for each incarnation of the beloved Time Lord – more news on each Doctor's tale will be revealed next year. 
In addition, The Legacy of Time is a multi-Doctor crossover special adventure being released in the 20th anniversary month, July 2019. 
The Further Adventures of Lucie Miller, which includes four adventures and a disc of extended extras, will also be released in July 2019 and can be pre-ordered now for £25 on CD or £20 on download from Big Finish.