June 27, 2017
Doctor Who star John Simm has been telling the latest edition of Doctor Who Magazine – issue 514, out now – all about his return as The Master in the Series 10 finale.
Sign up here to the Doctor Who newsletter for EXCLUSIVE offers
Simm had previously told the publication of his desire to sport a 'goatee' beard for the role, just as his predecessors Roger Delgado and Anthony Ainley did in 2007 but was refused by the then-showrunner, Russell T Davies.
The Master was last seen sporting a goatee in the 1980s, when Anthony Ainley played the part. Roger Delgado established the look opposite Third Doctor actor Jon Pertwee in the 1970s. Read more about The Master here.
«« EXCLUSIVE OFFER: SAVE 25% ON DIGITAL DWM SUBSCRIPTION HERE »»
Whovians will have noticed in the most recent Series 10 episode, World Enough And Time, that the renegade Time Lord has gone back to his roots with facial hair. John said:
"Yeah, I just grew it, and turned up at the readthrough, and said, 'You know, I fancy a bit of this,' and Steven was like, 'Well, okay. Right, yeah. That'd be good. Yeah, why not?' Everybody seemed fine with it. I just thought, 'Give a little nod.' It was a nod to the Delgado and Ainley Masters. There's a line in the final episode where he mentions 'old-school', and I made sure to give the beard a little stroke – a small nod to the old Masters."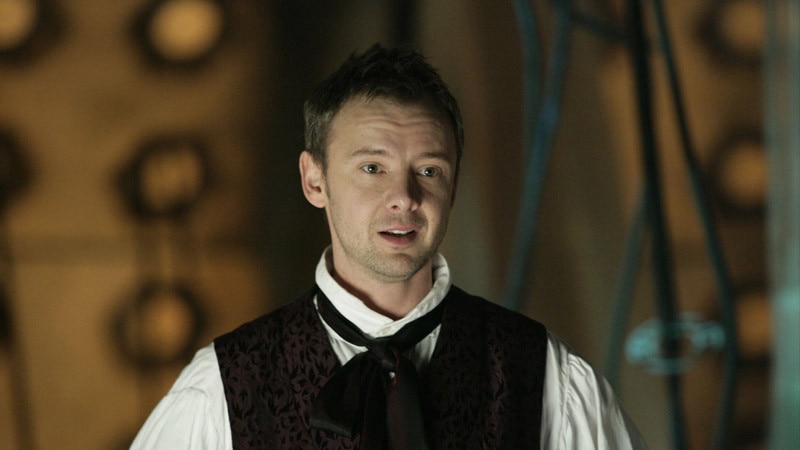 DWM also mentions that John's Master no longer has the 'drumming' in his head, a condition first mentioned in the 2007 trilogy, Utopia (pictured above), The Sound of Drums and The Last of the Time Lords. Simm commented:
"Yeah, that's gone. So he's different. I had the opportunity to play it differently. Also because of the dynamic with Michelle, which was something that neither of us had envisaged in a million years – playing the same character at the same time. That was a new one on both of us. That had a big say in how I played him."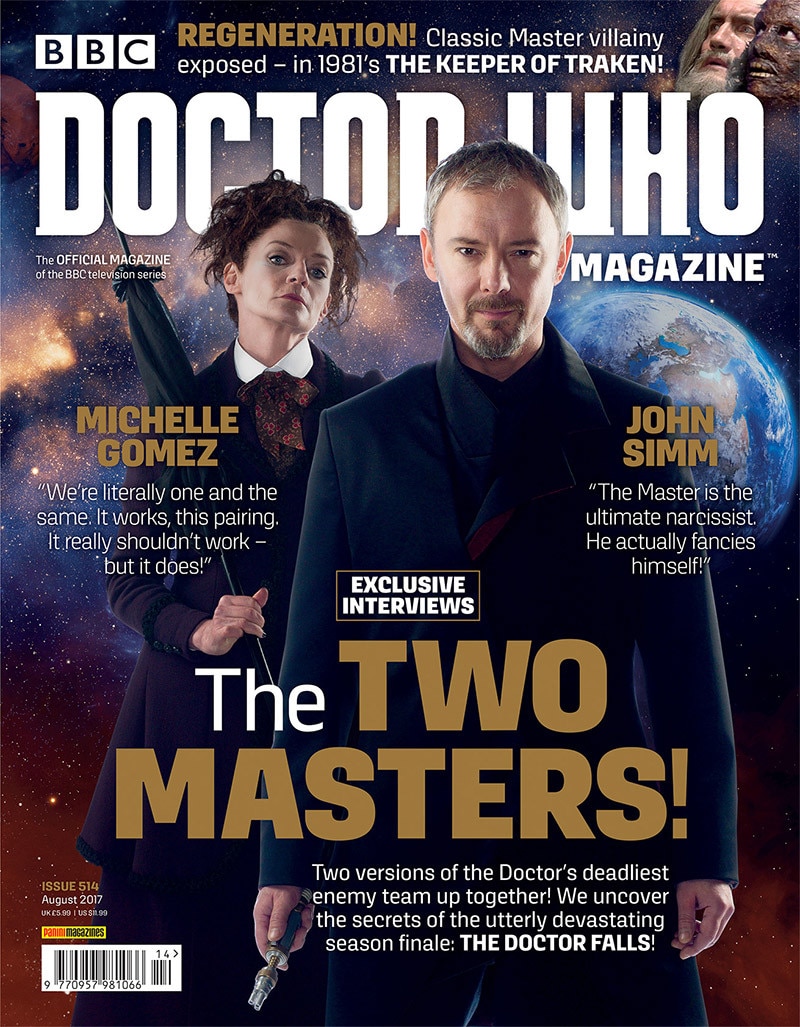 This edition of Doctor Who Magazine is available now and also includes exclusive interviews with John Simm, Michelle Gomez and Steven Moffat, and a preview of the Series 10 finale, The Doctor Falls.
«« EXCLUSIVE OFFER: SAVE 25% ON DIGITAL DWM SUBSCRIPTION HERE »»