June 25, 2017
The latest issue of Doctor Who Magazine – issue 514, on sale from June 29 – includes an exclusive and very rare interview with one of the show's most popular actors, John Simm.
Sign up here to the Doctor Who newsletter for EXCLUSIVE offers
Simm has recently returned to Doctor Who for the Series 10 finale, where he reprises the role of renegade Time Lord, The Master, over seven years after his last appearance opposite David Tennant in the Tenth Doctor finale, The End Of Time. John told DWM:
"I was very surprised to get the call. I thought this ship had sailed. I really did.
I was very happy with being David's Master and I really thought that was it, when Russell [T Davies, showrunner, 2005-10] left, and Julie Gardner [executive producer, 2005-10], and the whole changing of the guard. I thought, 'Well, that's my era over.'"
Doctor Who Magazine asked the actor, who first played The Master in 2007's Utopia, if he'd hope to return to the show. John replied:
"I was always up for it.
I did see Steven at a screening [for 2009-10's The End of Time] and said, 'You know, if you do want me back –? I had such fun doing it. I'm well up for it. It'd be great.'"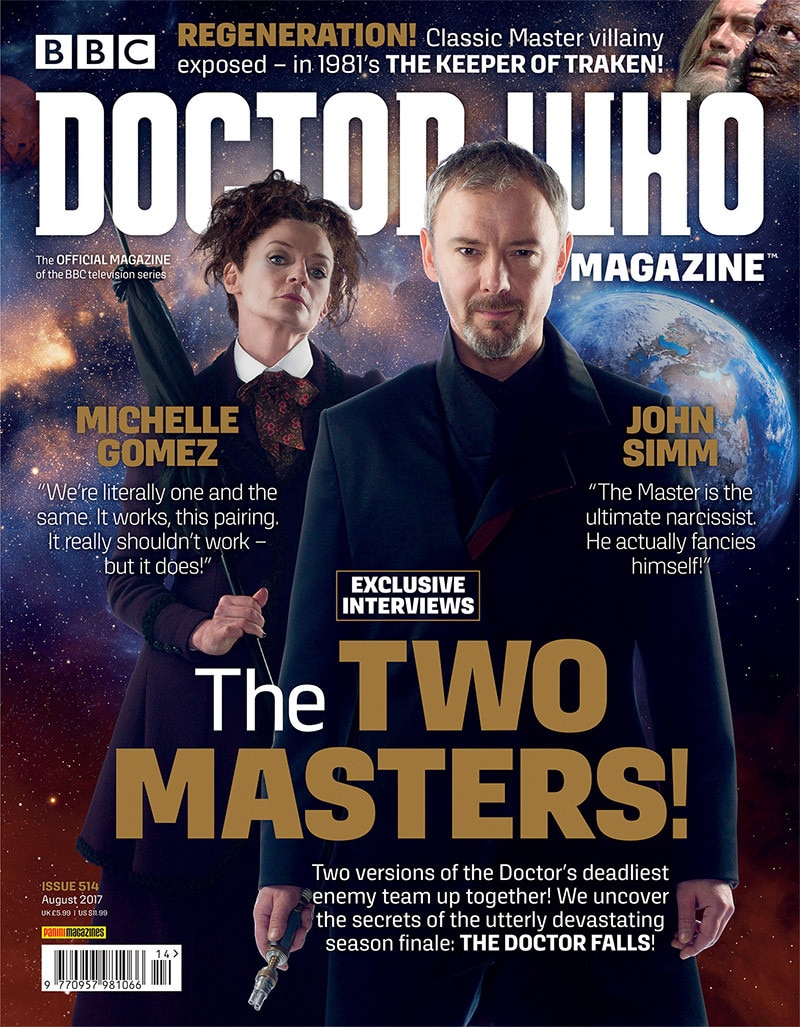 «« EXCLUSIVE OFFER: HALF-PRICE DWM SUBSCRIPTION – CLICK HERE »»
John also tells DWM 514 that after not appearing in the 50th Anniversary Special, The Day of the Doctor, that he thought, "'Oh, so that really must be it, then.' Because that seemed to me like a big, important episode where everything would be thrown into the mix," adding, "I thought, 'If I'm not going to be in that, then I guess we're done.'"
But this was not the end of John Simm as The Master:
"And then I got the call. Out of nowhere. I was very, very surprised
So I was thrilled – I was really thrilled – to get to revisit a character ten years on, especially such an iconic one."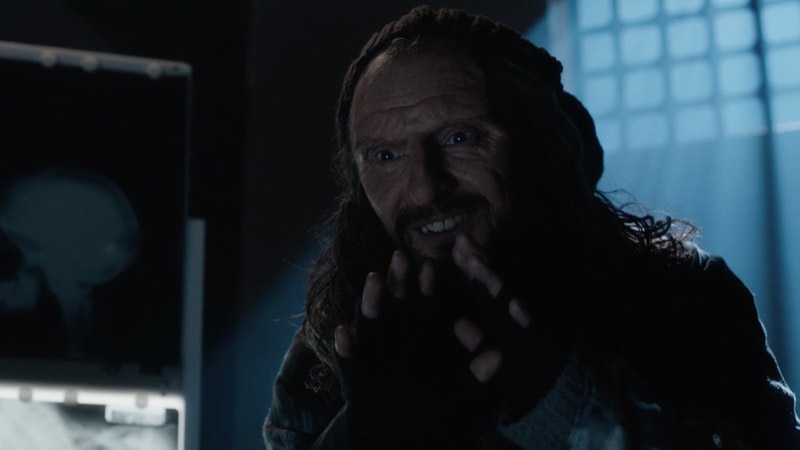 On playing Razor (pictured above) in Series 10, World Enough And Time, Simm was delighted that no fans recognised him whilst filming the episode on location in public:
"Yeaaah! We got away with it. I was stood next to Pearl [Mackie, who plays Bill] the whole time. I didn't speak to anybody. Everybody just thought it was some random guy that was in the episode! I kept my mouth shut, and we did a whole night shoot, with crowds watching, and we got away with it.
I remember driving away after filming and being thrilled that it had worked. Nobody had recognised me."
For the full interview, which reveals much, much more, purchase the latest edition of Doctor Who Magazine – issue 514, on sale June 29, 2017.
EXCLUSIVE OFFER: Get a half-price subscription to Doctor Who Magazine here