April 30, 2019
John Barrowman reprises his role as the dashing Time Agent, Captain Jack Harkness, in a second volume of audio adventures from Big Finish.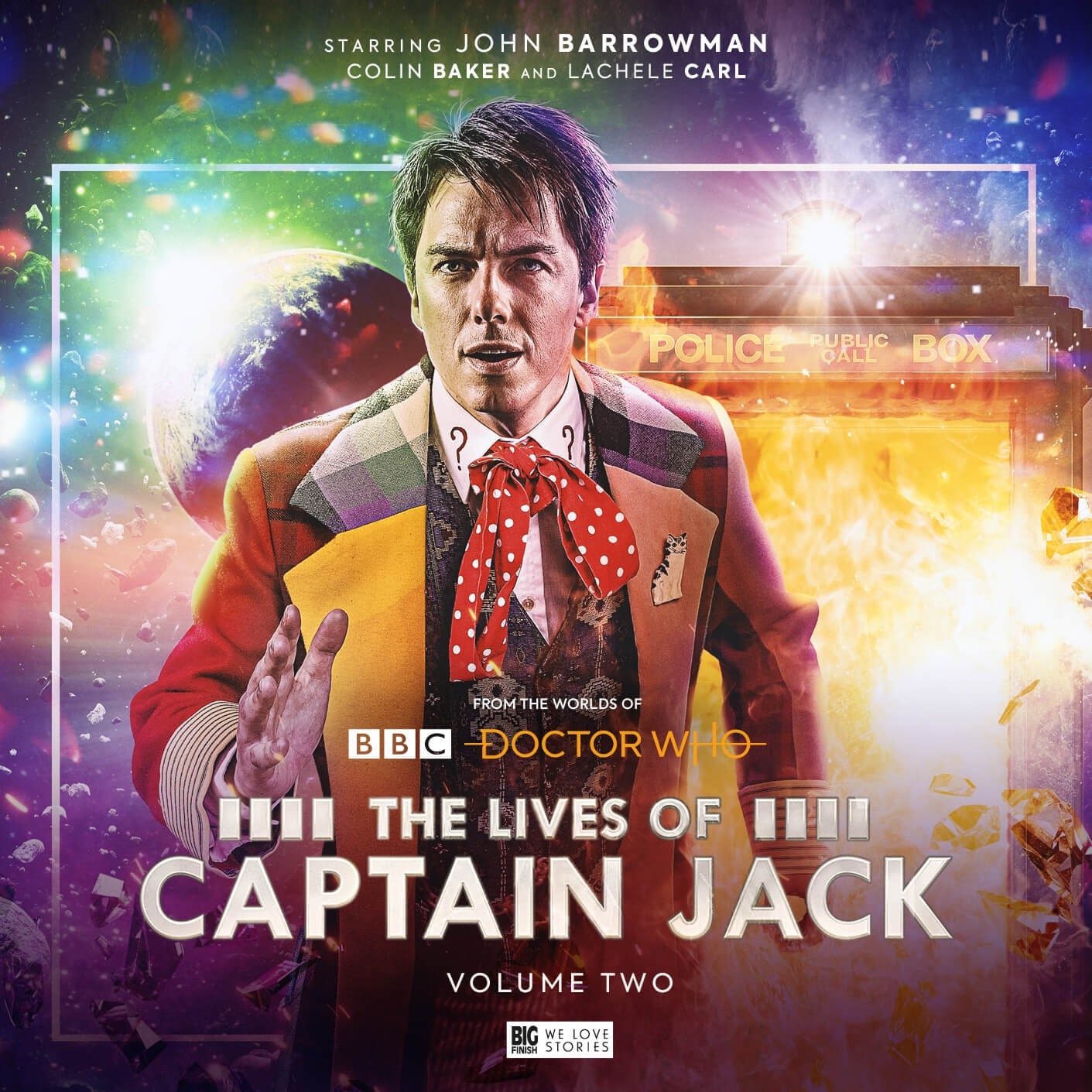 In The Lives of Captain Jack Volume Two, Captain Jack takes on fake news, trench warfare and the Sixth Doctor's dress sense in three new stories:
Piece of Mind by James Goss

When the Sixth Doctor falls dying into his arms, Jack must carry on in his place. Is the universe ready for a whole new kind of Doctor?
What Have I Done? by Guy Adams
On the battlefields of World War I, something is hunting in the trenches. Jack must try and save the life of a wounded soldier.
Driving Miss Wells by James Goss
Alien invasions, stolen planets and burning skies – Newsreader Trinity Wells used to tell everyone the world was ending. One day she stopped believing it. Will her new chauffeur change her mind?
John Barrowman's Captain Jack made his memorable first appearance in the revival of the Doctor Who television series in 2005, inspiring head writer and executive producer, Russell T Davies, to create the spin-off series Torchwood for him.
You can pre-order The Lives of Captain Jack Volume Two from Big Finish. Visit their website for more information and pricing.