July 17, 2018
Today in Hall H at San Diego Comic-Con, Jodie Whittaker revealed the new Sonic Screwdriver Fan Collectible, a replica of the one her character will use in the new series of Doctor Who, now available to pre-order.
Designer Arwel Wyn Jones talked through the new sonic; "It's a privilege to have been asked to redesign the iconic Sonic Screwdriver for the Thirteenth Doctor and a new generation of audiences.  I can't wait for people to see how the Doctor acquires it!"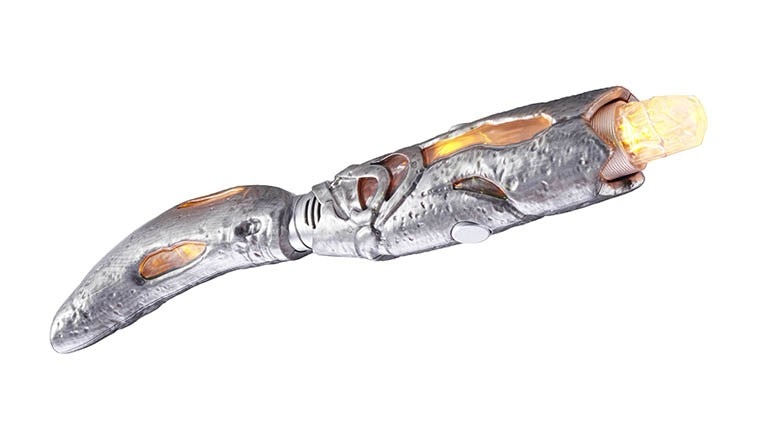 The US and UK toy versions of the Sonic Screwdriver have been created by Seven20 and Character Options, respectively. The new, electronic 8" collectible is a perfect replica of the Doctor's device, features a light crystal and has two buttons which control the light and sound elements of the Sonic.
The Thirteenth Doctor's Sonic Screwdriver will be available from mid-August, however selected retailers are taking pre-orders now, check out the links below:
Series 11 of Doctor Who is due to hit our screens this autumn, with Jodie Whittaker as the Doctor, accompanied by actors Bradley Walsh as Graham, Tosin Cole as Ryan and Mandip Gill as Yasmin, the Doctor's friends.
*The Thirteenth Doctor is holding the sonic prop, not the sonic toy