July 04, 2013
From bestselling and award-winning romance writer Jenny Colgan, a thrilling adventure featuring the Eleventh Doctor as played by Matt Smith is now available in paperback.
"We need to reach out. We need to continue the line..."
On a windswept northern shore, the islanders believe the worst they have to fear is a Viking attack. Then the burning comes. Water will not stop it. It consumes everything in its path - yet the burned still speak. The Doctor encounters a people under attack from a power they cannot possibly understand. They have no weapons, no strategy and no protection against a fire sent to engulf them all. The islanders must take on a ruthless alien force in a world without technology; but at least they have the Doctor on their side... Don't they?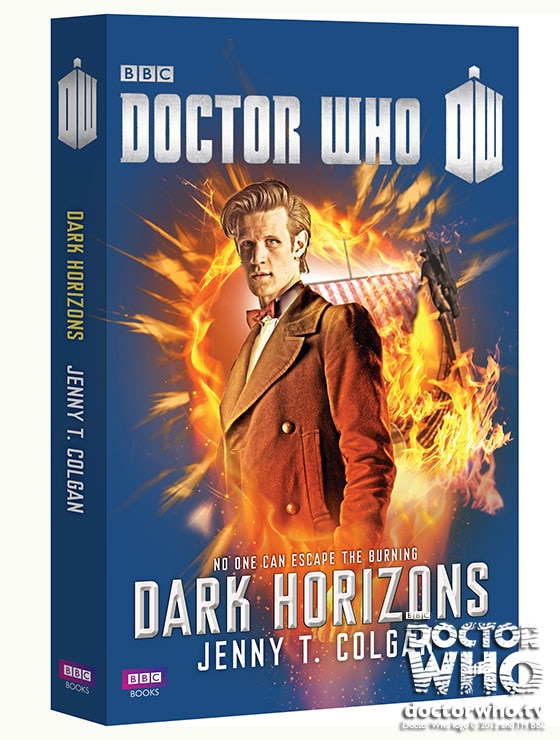 'Well-written, amusing and Colgan perfectly captures Matt Smith's on- screen delivery in the dialogue' - Sunday Express
'A terrific tale with some surprising twists and turns – more please! 8/10' - Sci-Fi Bulletin
'A great story, told with flair and action to keep the fans glued to the pages' - Press Association
Jenny Colgan has written 13 bestselling novels, which have sold over 2.5 million copies worldwide. Jenny won the 2013 'Romantic Novel of the Year' Award, the Romantic Novelists' Association's (RNA) highest accolade, for her romantic comedy novel, Welcome to Rosie Hopkins' Sweetshop of Dreams. Aged 11, she won a national fan competition to meet the Doctor and was mistaken for a boy by Peter Davison.