November 25, 2017
With less than a month to go, the biggest day of the year is upon. A day when we all get together, celebrate and watch Doctor Who.
But it's also Christmas Day.
A time for giving.
And you'll be pleased to know that there's a lot of Whovian merchandise out there should you need to: a) buy for a fellow fan; or b) recommend to a loved one for yourself.
Here's out Christmas Gift Guide for the very best in Doctor Who pressies this year!
---
Doctor Who Series 10 boxset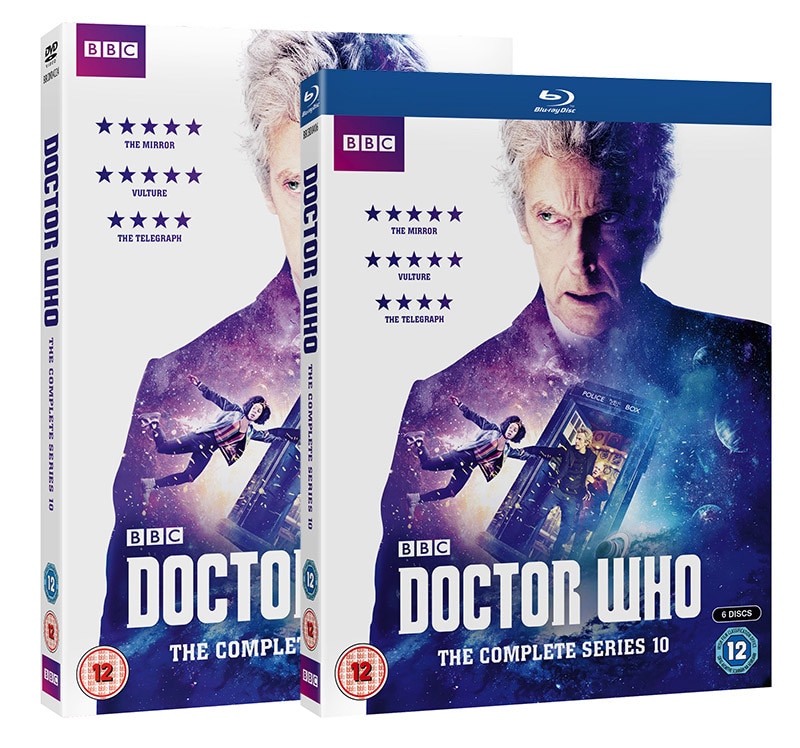 The latest episodes, featuring the Twelfth Doctor, Bill and Nardole are now available on one fantastic boxset on DVD or Bluray.
Series 10, the last to feature Peter Capaldi as the Time Lord, comes as a boxset packed with hours of extras. Ideal for sitting down to binge over the festive period!
Purchase DVD here.
Purchase Bluray here.
---
Dr. Men figurines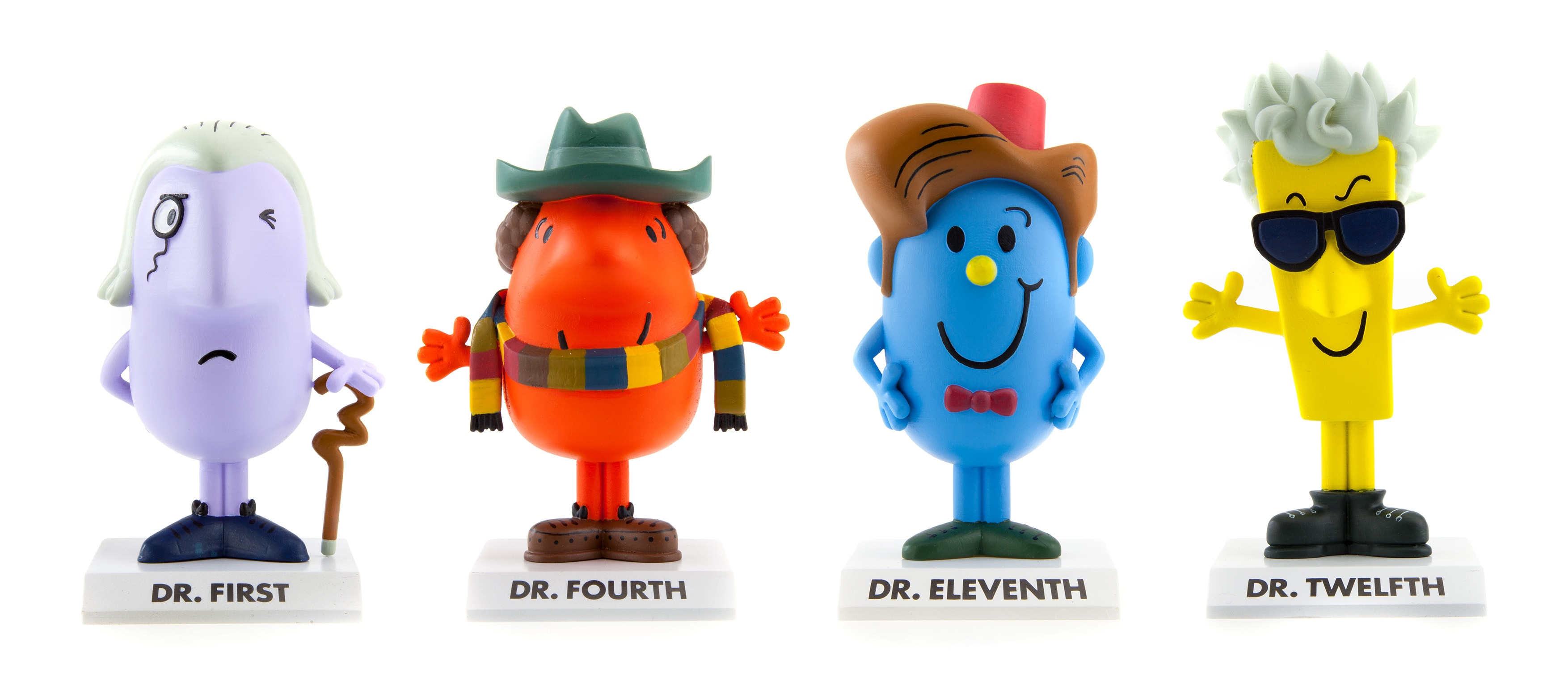 Cute figures based on the Doctor Who and Mr Men mash-up characters as seen in the Dr Men book series.
Available are: Dr. First, Dr. Fourth, Dr. Eleventh, and Dr. Twelfth.
---
Twelfth Doctor Who Sonic Screwdriver Remote Control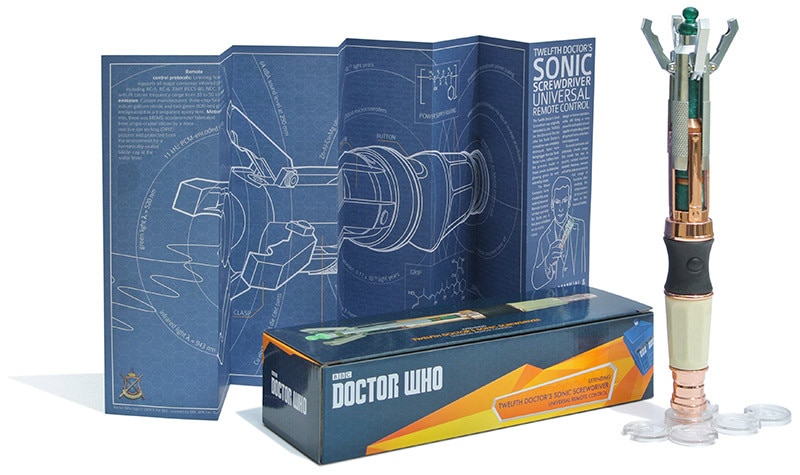 This Twelfth Doctor's Sonic Screwdriver Remote Control is as close to the real thing as you can get. It's an iconic piece of Gallifreyan technology that works and feels just like a Sonic Screwdriver should.
It has 12 authentic Sonic Screwdriver sounds and is also a fully functioning gesture-based remote control. This patented technology is compatible with almost all iPod docks, Televisions, DVD and Blu-ray players. You'll be able to control your Earth-based electronics with the ease of the Doctor himself.
---
5.5" Collector Figure Sets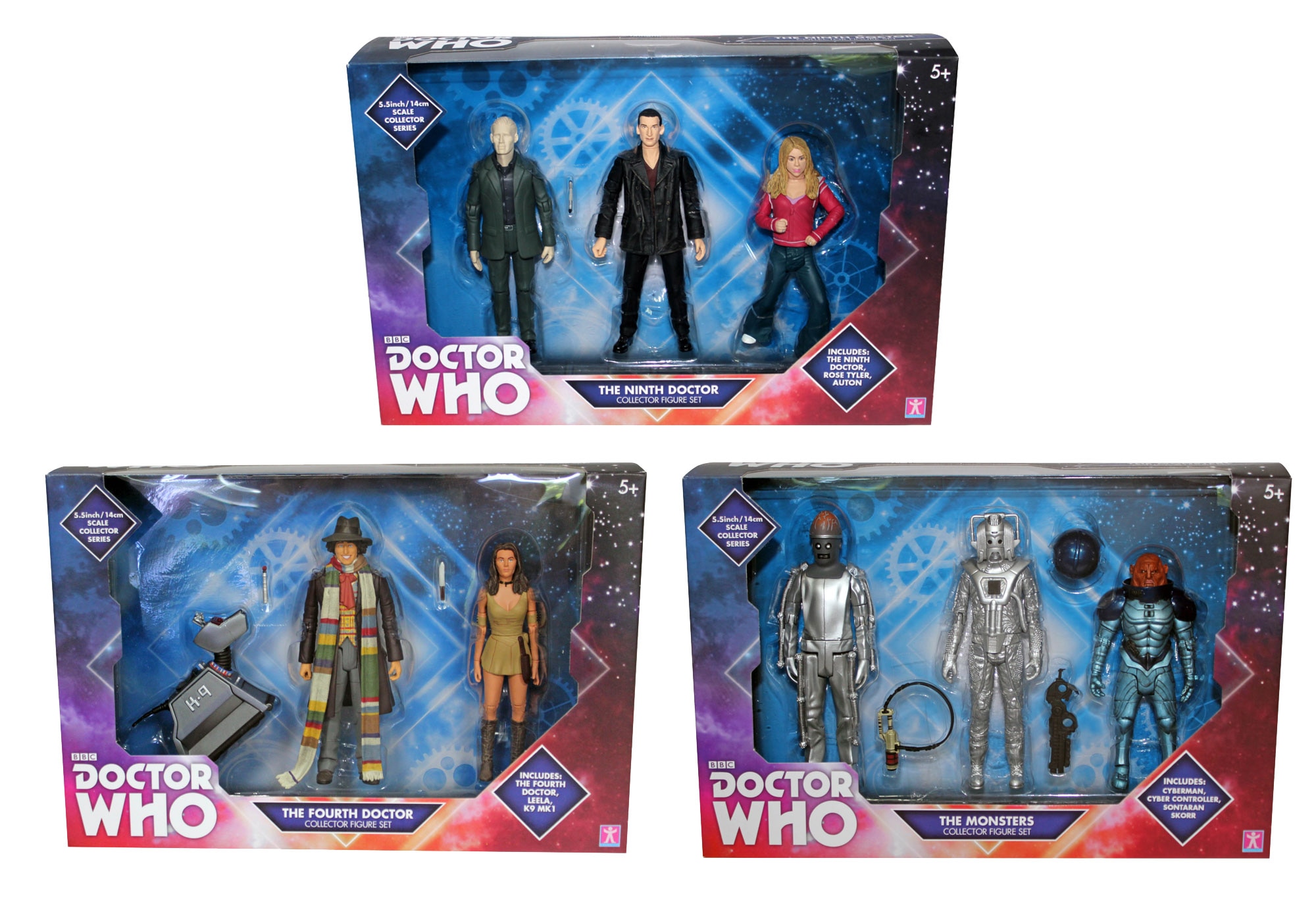 These collectors' sets are prefect for die-hard Doctor Who fans and collectors of the Time Lord. Figures measure 5.5 inch/14 cm (approx.).
Three sets are available: The Monsters featuring Sontaran Skorr, Cyber Controller and a Cyberman; The Ninth Doctor featuring The Ninth Doctor, Rose Tyler and an Auton; and The Fourth Doctor featuring The Fourth Doctor, Leela and K-9.
---
Doctor Who bedsheets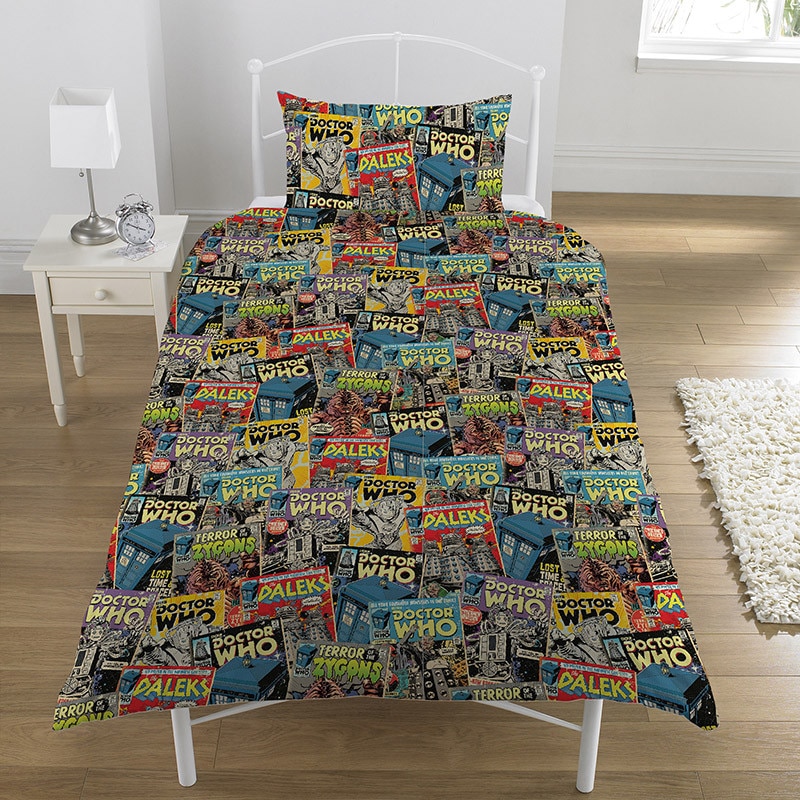 This officially licensed Doctor Who duvet set has a cool retro comicbook look, featuring notorious monsters and aliens such as the Daleks, Cybermen and Zygons.
Includes one double duvet cover and two pillowcases.
---
Dalek Xmas Tee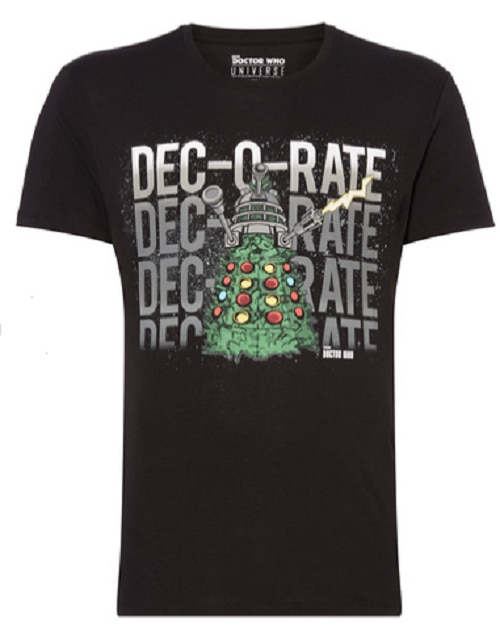 Sainsbury's Exclusive!
Perfect for Doctor Who fanatics, this rich cotton tee is cut to a relaxed fit and features short sleeves and a crew neckline.
Adorned with Christmas Dalek print, this t-shirt would make an excellent gift. (Available only in black.)
---
Dr. Tenth: Christmas Surprise!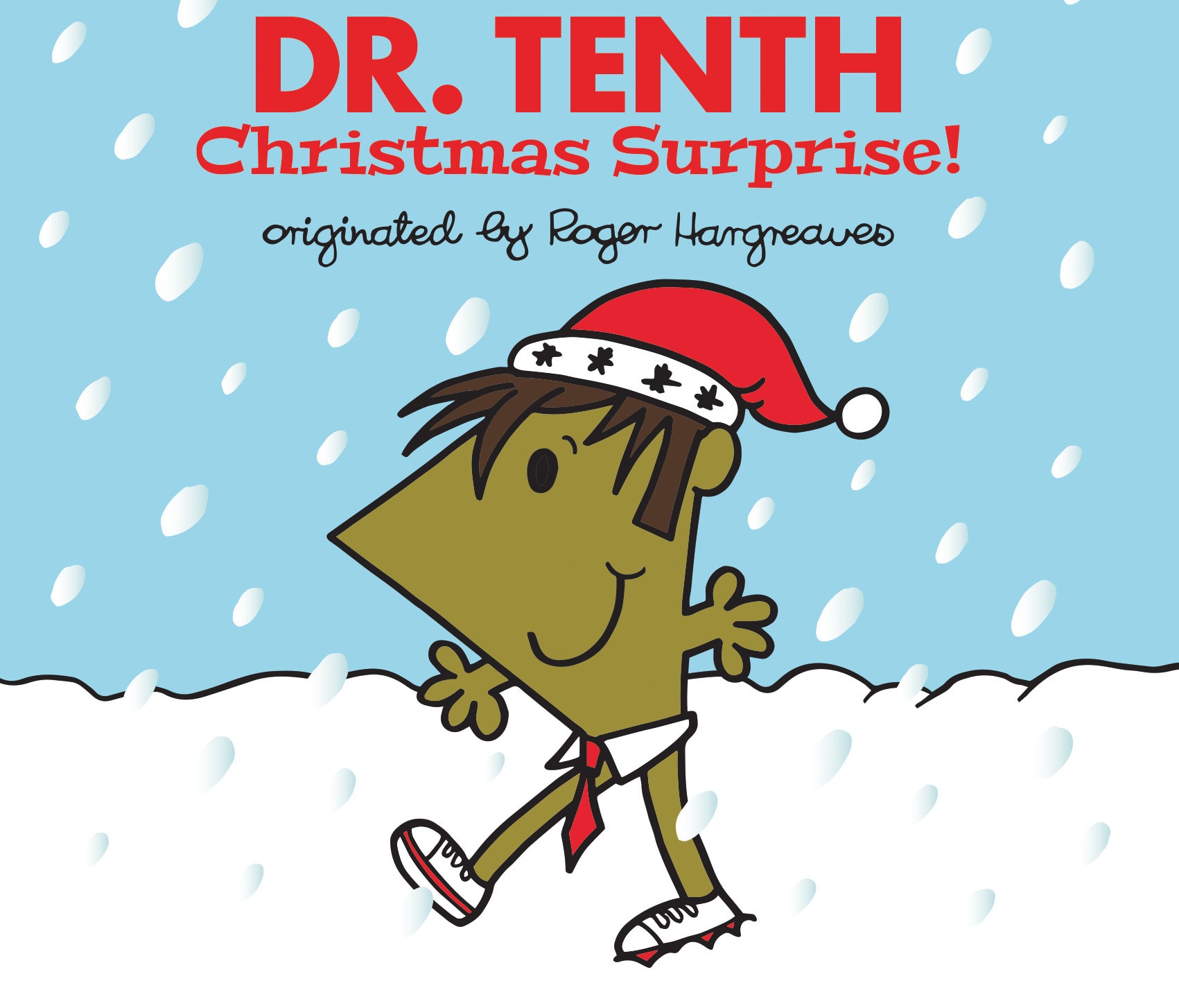 The greatest mash-up in the Whoniverse continues with this Christmas adventure starring the Tenth Doctor and fan-favourite companion, Donna!
Doctor Who meets Roger Hargreaves' Mr Men in this fun and charming Christmas story; a seasonal special to compliment the twelve Dr Men titles in the ongoing series written and illustrated by Adam Hargreaves.
---
Official Doctor Who 2018 Calendar
Doctor Who fans will love this yearly favourite. Complete with a date grid for all your appointments, birthdays and commitments throughout the year.
---
Doctor Who 4-Pack Socks

Even Time Lord's run out of socks every once in a while, so make sure you have plenty with this Doctor Who pack containing 4 assorted pairs.
Each option comes in a cotton-blend knit and there's a TARDIS, Dalek, Cyberman or embroidered slogan designs to choose from.
---
Doctor Who: Shada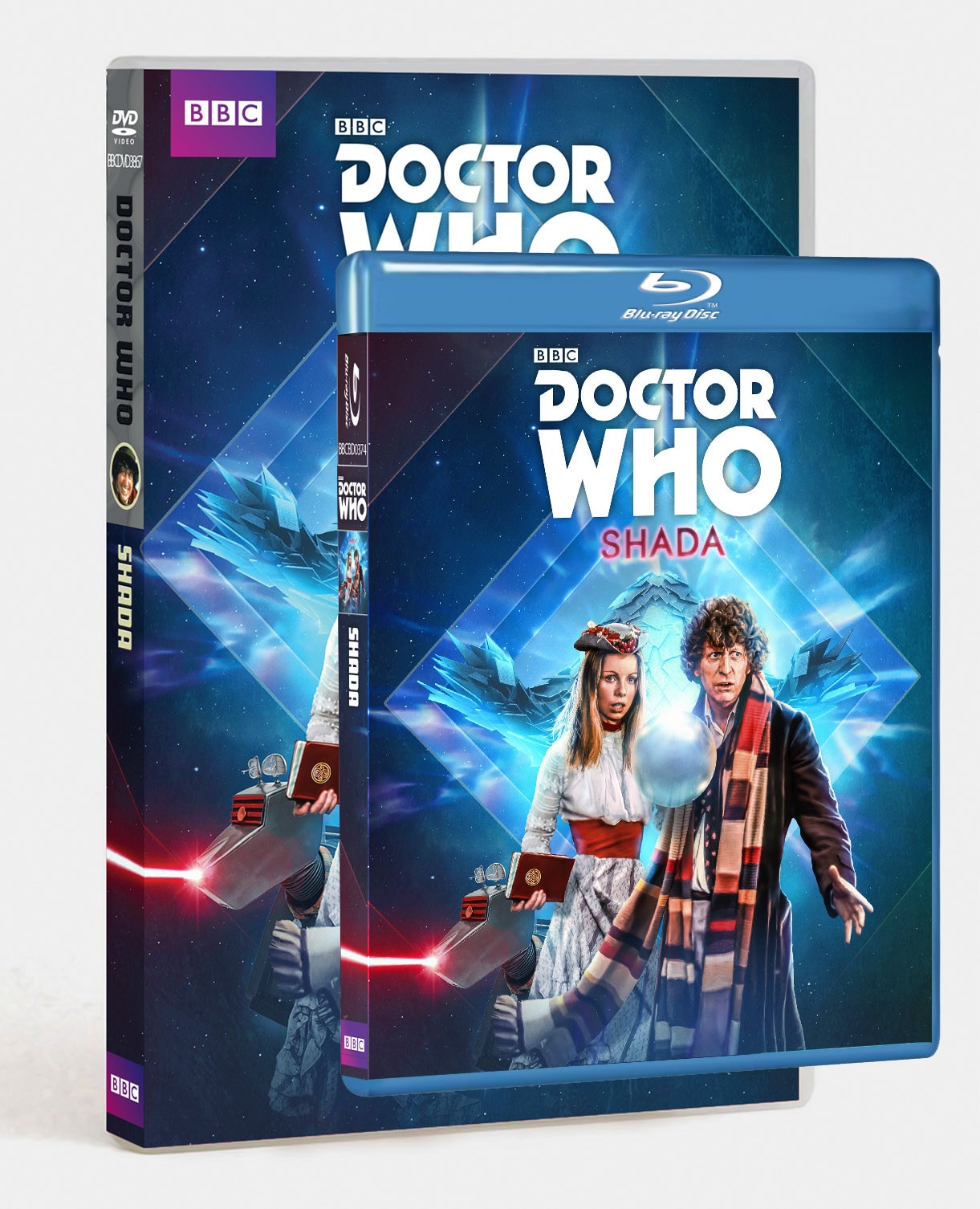 The abandoned 1979 Doctor Who story has finally been completed combining the original footage with new, hand-drawn animation.
Tom Baker and Lalla Ward reprise their roles as the Fourth Doctor and Romana in an adventure written by Hitchhiker's Guide to the Galaxy author, Douglas Adams.
Purchase DVD here.
Purchase Bluray here.
---
Christmas Sound Cards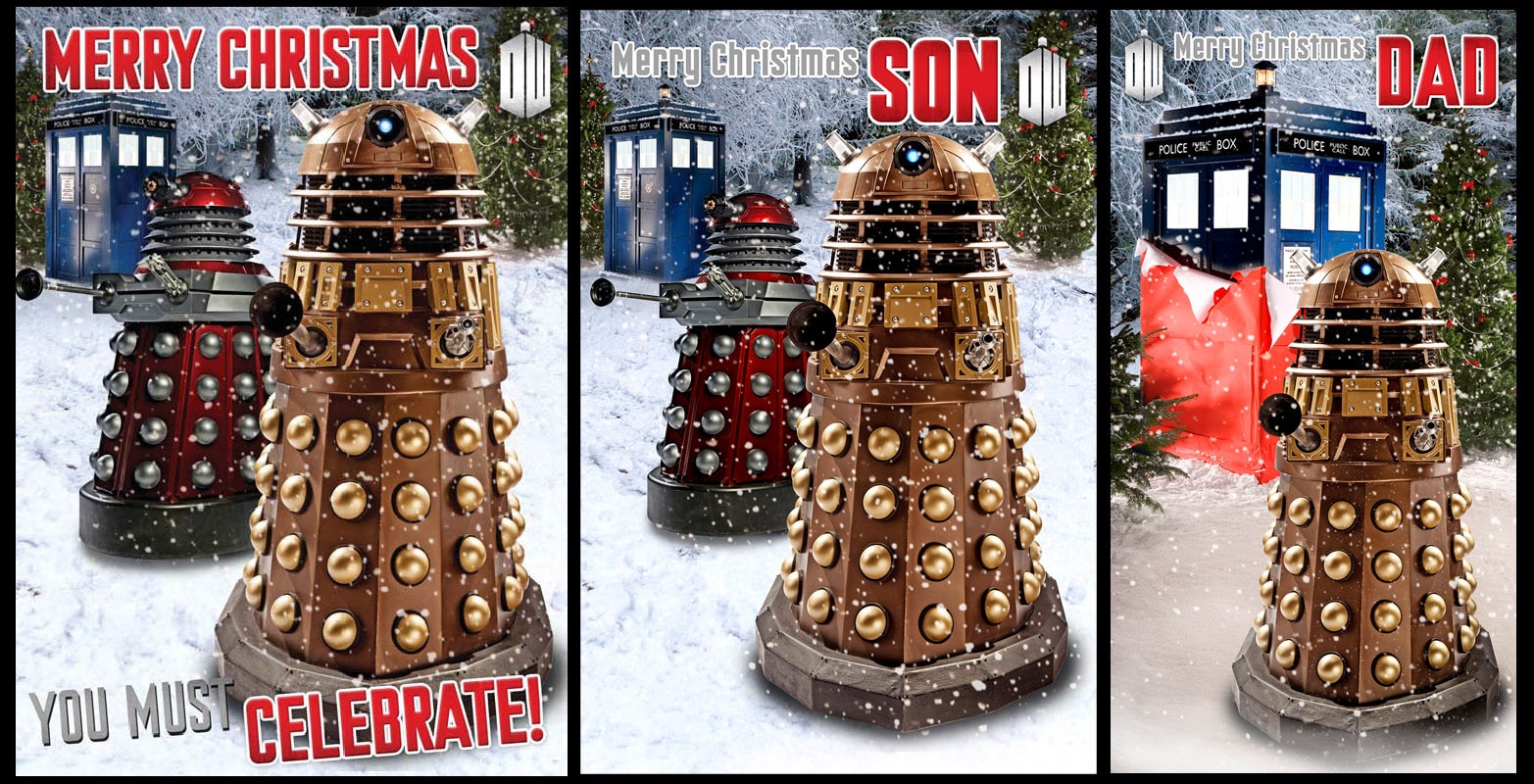 These Doctor Who "Christmas Sound Cards" each feature a special seasonal message from the Daleks.
The cards also come with an unsealed envelope.
---