November 23, 2017
Available now from BBC Books is a lavish, richly illustrated 'biography' of the Doctor's deadliest foes, this is the ultimate celebration of all things Dalek.
And we have a look inside the book for you to enjoy below.
Purchase Dalek here (UK)
Purchase Dalek here (US & Canada)
Dalek is the never-before-told history of the Doctor's most dangerous enemies, the famous 'Outer Space Robot People' of the planet Skaro - from their genesis in the thousand-year conflict between Thals and Kaleds, to their survival of the Time War and (as foreseen by the Time Lords) their conquest of the universe.
Along the way, the authors also reveal all-new stories about these legendary creatures - terrifying near-mythical adventures, startling visual recreations of never-before-seen conflicts, and more. Each of them helps shed new light on what has become the most feared alien race in the universe.
Check out an extract below.
The Dalek Invasion Of Toy Shops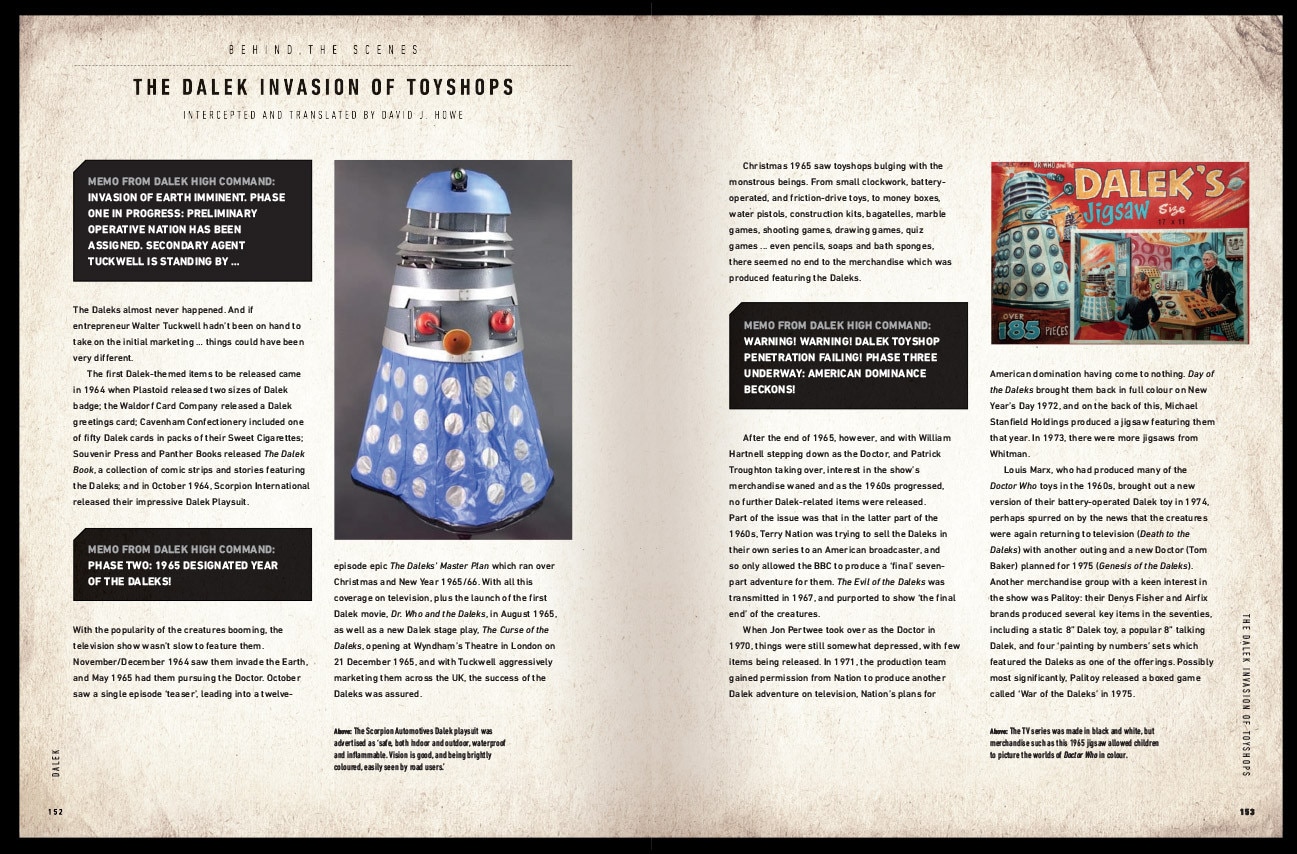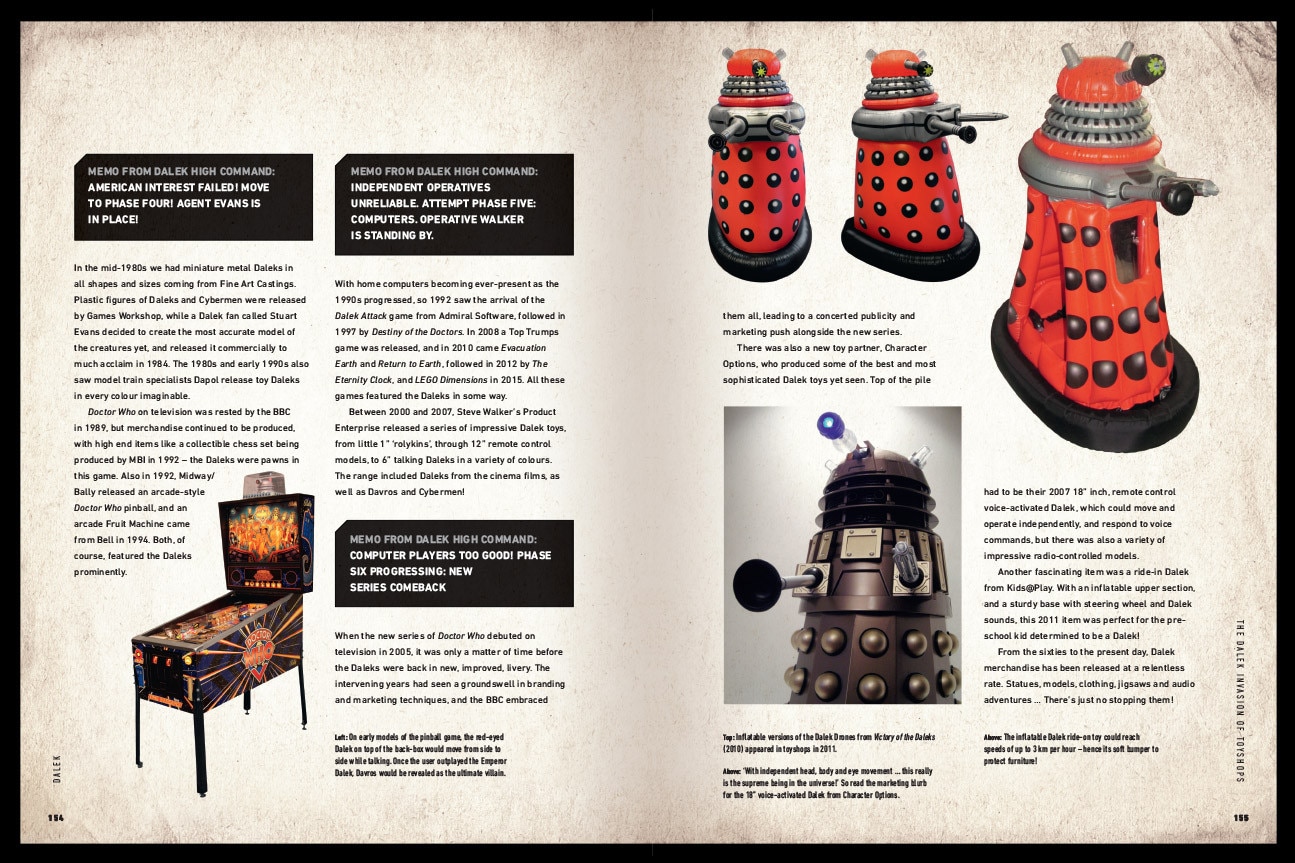 With full-colour illustrations, concept art, cutaways, diagrams, comic strips and more, Dalek is a dramatic retelling of the ascent of the 'supreme race', and the story of the mysteries that lurk in unexplored corners of the universe. It is the ultimate celebration of all things Dalek.
Dalek also includes behind the scene information from Nicholas Briggs and David Howe, as well as brand new stories and comic strips from the authors, alongside such Doctor Who legends as Terrance Dicks, Eric Saward, Paul Magrs, Mike Tucker and Mark Wright.
Dalek is available now!
Purchase here (UK) | Purchase here (US & Canada)