March 09, 2021
The Weeping Angels are one of the most terrifying Doctor Who foes – don't blink. Blink, and they'll send you back in your own time stream, as if you've never existed. But how do you take them on in a mobile game? We spoke to writer Gavin Collinson to find out more!
Make sure you're ready – pre-order The Lonely Assassins here before its launch on 19th March 2021.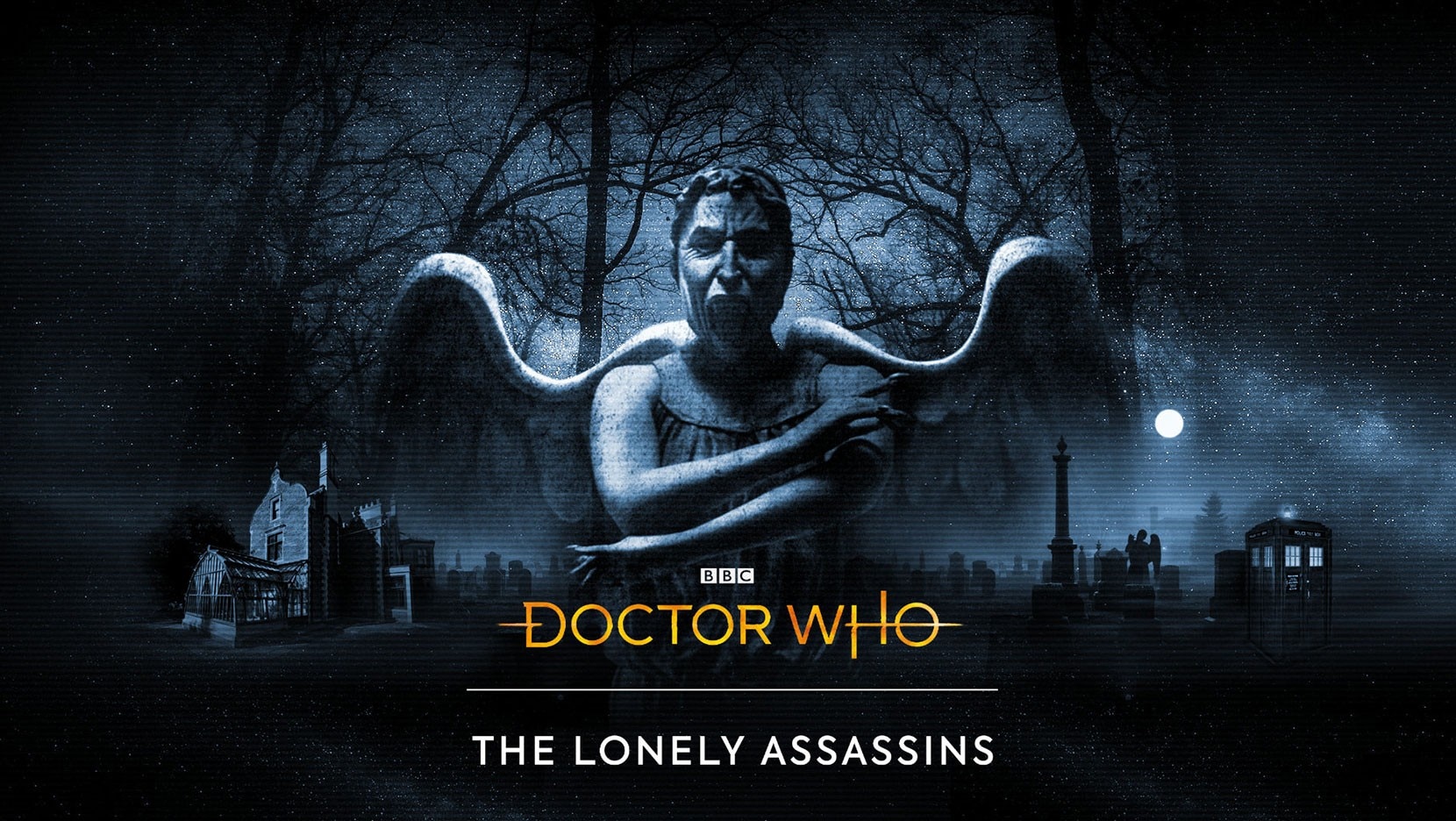 …Merciless as ever, the Weeping Angels are back with a vengeance. Will you be able to uncover the truth and avoid their clutches? Now that the Weeping Angels have the power to infiltrate technology, no device is safe…
Developed by the award-winning studio Kaigan Games (Sara Is Missing, SIMULACRA), The Lonely Assassins thrusts players into a dark mystery amidst a series of sinister events occurring at Wester Drumlins, a decrepit and supposedly uninhabited house in London. Building on the iconic Doctor Who episode Blink, all is not what it seems as ex-UNIT scientist Petronella Osgood (played by Ingrid Oliver) enlists the player's aid in tackling a familiar and lethal foe.
Before the game is released, we caught up with writer Gavin Collinson about bringing back the Weeping Angels in a very new Doctor Who game
You've written several Doctor Who stories, is the process of writing a narrative game different? How did you approach plotting an interactive story?
Writing this particular game brought some unique opportunities to really draw the player into the world of the Weeping Angels, and to make the experience feel real. I wanted to exploit that in ways that are unexpected, scary and interesting. Maze Theory and Kaigan were completely up for that and together, hopefully, it's a goal we've achieved!
In terms of plotting the story – with any Doctor Who adventure you want mystery, scares and huge jeopardy, obviously. But the best Doctor Who stories also have heart, characters you care about, humour, some out-and-out fun moments and twists that blindside you. So, it was a case of aiming to incorporate all those elements whilst putting the player right at the heart of the action.
Which was your favourite scene/moment to write? No big spoilers!
Too many to choose from! Writing for Ingrid Oliver is always an absolute joy, and the energy and nuance she brings to the game is fantastic. Revisiting Larry and working with Finlay was an utter treat! And I love the fact we were able to fully explore stories of Wester Drumlins, the Angels and various characters in the site, Into the Unknown. Expanding that mythology in mad, macabre ways was enormously satisfying and offers players a perfect 'in universe' way into The Lonely Assassins.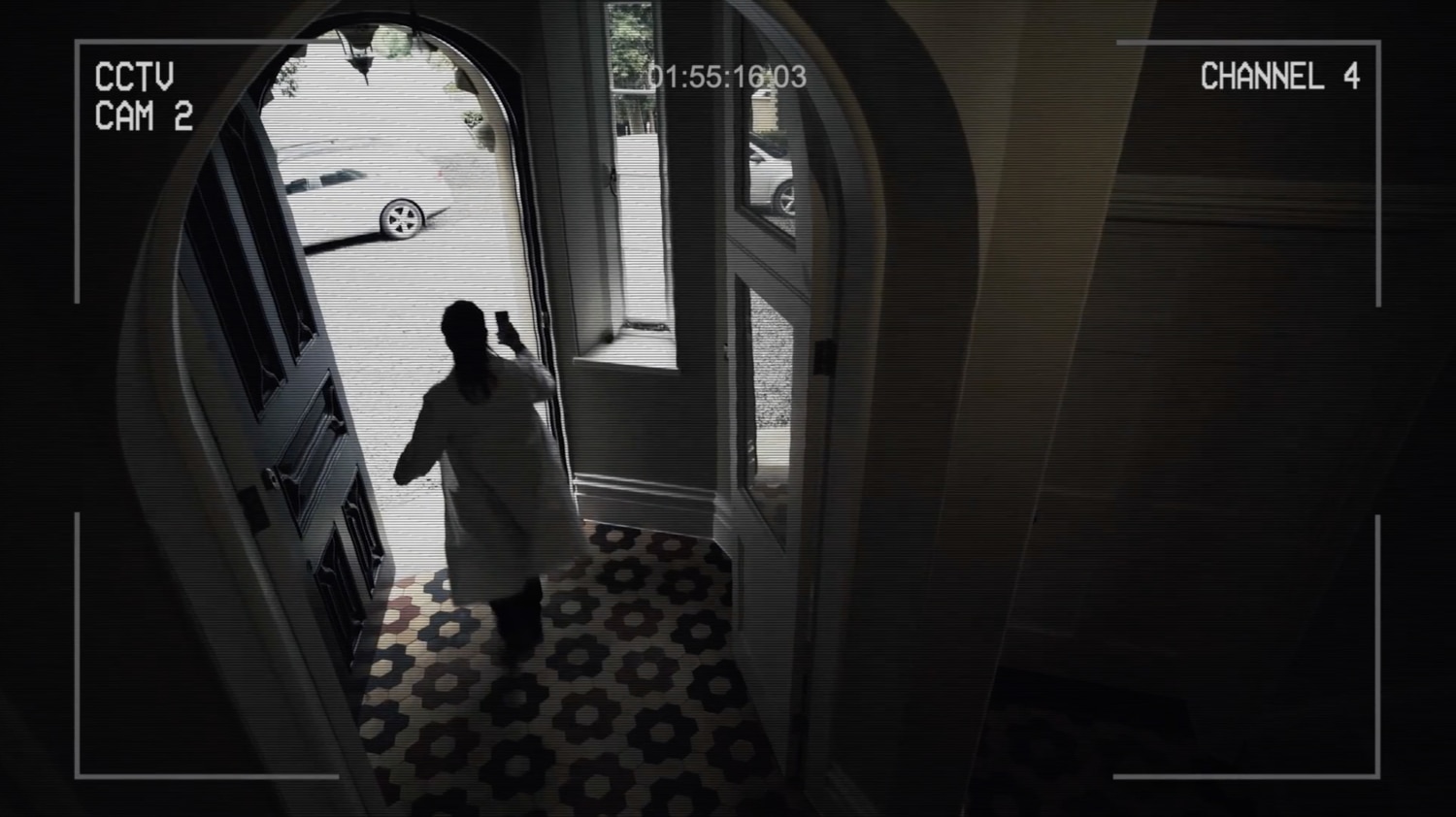 You mention Into the Unknown, what more can you tell us about this mysterious site?
Into the Unknown is a site that exists in the game. Maze Theory had the lovely idea of creating it irl, and that opened the floodgates as to what we could do with it! On one level it's a prologue to the game and provides clues that might prove useful when you're playing it. The site also introduces you to some of the characters you'll encounter, and it fleshes out the world of The Lonely Assassins. As the weeks go by, and the site expands, it also becomes a narrative – one which leads directly into the game.
It's also bursting with recently unearthed facts about the history of Wester Drumlins. Did you know the sequel to the classic Ealing comedy, The Ladykillers, was almost shot in the old house, for example? (And that Peter Sellers grew very peeved about the way the whole thing unfolded?) Or you may have heard the creepy legend known as 'As Long as You Both Shall Live' that tells the tale of a couple who held their wedding reception at the property in 1937… It's all on the site!
And finally, Into the Unknown has its own internal mystery, and also takes real-life phenomena, like the Mandela Effect and the strange plinths that appeared around the world in 2020, and puts them in a Doctor Who context. The Doctor Who team in Cardiff has been hugely supportive and helpful (thank you!) and the site may even have a life after The Lonely Assassins. Who knows, eh? Who knows?
Why did you choose to write an adventure that builds on Blink and features the Weeping Angels?
Who wouldn't want to return to Wester Drumlins? And on a practical level, the Weeping Angels were perfect for this game, both narratively, and in terms of some amazing visuals Maze Theory and Kaigan were able to create.
Apart from Blink, were there any other Doctor Who stories you drew inspiration from?
Lots! Some obvious, like The Time of Angels, The Day of the Doctor and The Zygon Inversion. Some not so obvious – Spearhead from Space and The Ultimate Adventure spring to mind!
What makes these Angels different to ones we've seen before?
Their relationship with technology is slightly different in The Lonely Assassins. We've seen them use tech before, of course, but the way they subvert it here is chilling and new, and feels more direct. More personal. We'll also see new ways they can attack their victims, including one which is the stuff of nightmares! Don't worry, though! Everything we love about the Angels is retained - they're still ruthless, cruel and guileful. Wouldn't have them any other way! But they have a specific agenda in this adventure, and they're prepared to do anything to achieve it, which means we'll see new, sinister sides to them.
On another level, what's different about these Angels is they interact with YOU! This was never a game where we said, 'insert monster here'. Their malevolence and unique threat lie at the heart of The Lonely Assassins, so you've been warned… The Weeping Angels are coming to get you!
The game brings back two iconic characters, how did you approach writing for Osgood and Nightingale?
The Osgood we meet and work alongside in The Lonely Assassins is pretty much the person we've seen in the TV stories. Highly intelligent, resourceful, heroic and great company. Which is welcome, because let's face it, right now we all need a bit more Osgood in our lives, don't we?
With Larry, more than a decade's slipped by since we met him in Blink, so it would have been lazy and dull to have clung onto that exact personality. As the Doctor once said, 'We are all different people, all through our lives.' He's still geeky, inquisitive and in his own way, determined to do the right thing. But he's got grave responsibilities now, and we meet him at a crisis point of epic proportions, so he's got more on his mind than cool slogans for t-shirts.
What's Larry been up to between Blink and now?
That's something we peel back in the game and on the website, so I don't want to say too much! But we explore some of his friendships (including one with a character from a Doctor Who spin-off), what makes him happy and what terrifies him. Let's just say, the Weeping Angels cast long shadows…
Finally, which episodes should people watch if they intend to take on The Lonely Assassins?
It's been written and developed so you don't have to have glimpsed a single moment of Doctor Who to 'get' the game and understand the story as it sweeps you along. But to get in the mood and be fully match fit, I'd suggest Blink (obviously!), The Time of Angels/Flesh and Stone (for the way they develop Angel lore) and anything involving Osgood. They all relate to the game, and hey, any excuse to rewatch these episodes has got to be a good thing, right?
Make sure you're ready – pre-order The Lonely Assassins here before its launch on 19th March 2021.