July 12, 2021
Travelling through time and space is easy for the Doctor - but only a dream for the rest of us. Imagine having to replicate that on London's West End! Find out how the team behind Time Fracture, the immersive theatrical Doctor Who experience, take their audiences through the past and the future.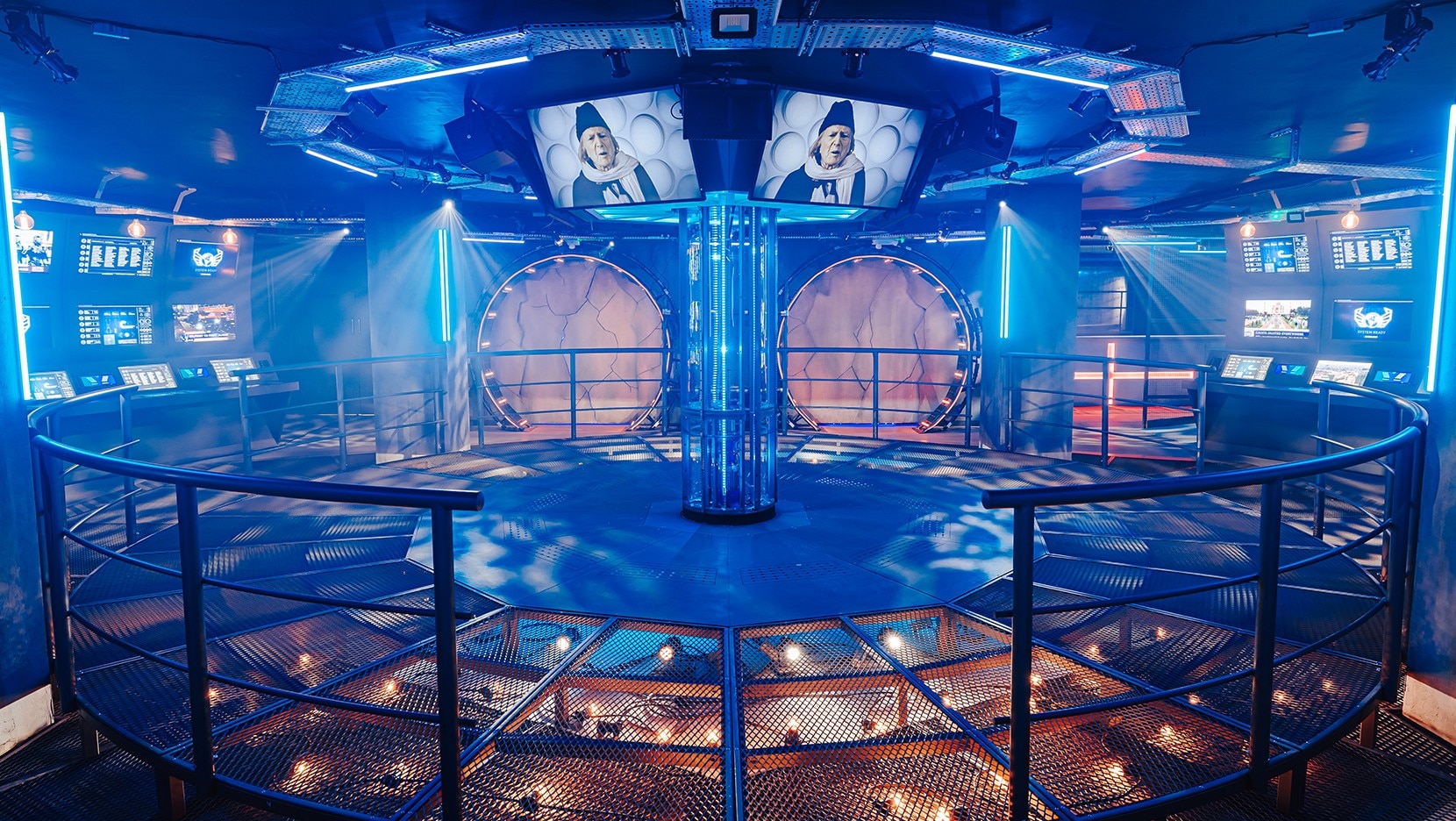 The Production Designer of Time Fracture, Rebecca Brower, took some time to answer some questions about working on the show, what inspires her, who is 'her' Doctor, and whether she likes fish fingers and custard!
Book your tickets for Time Fracture now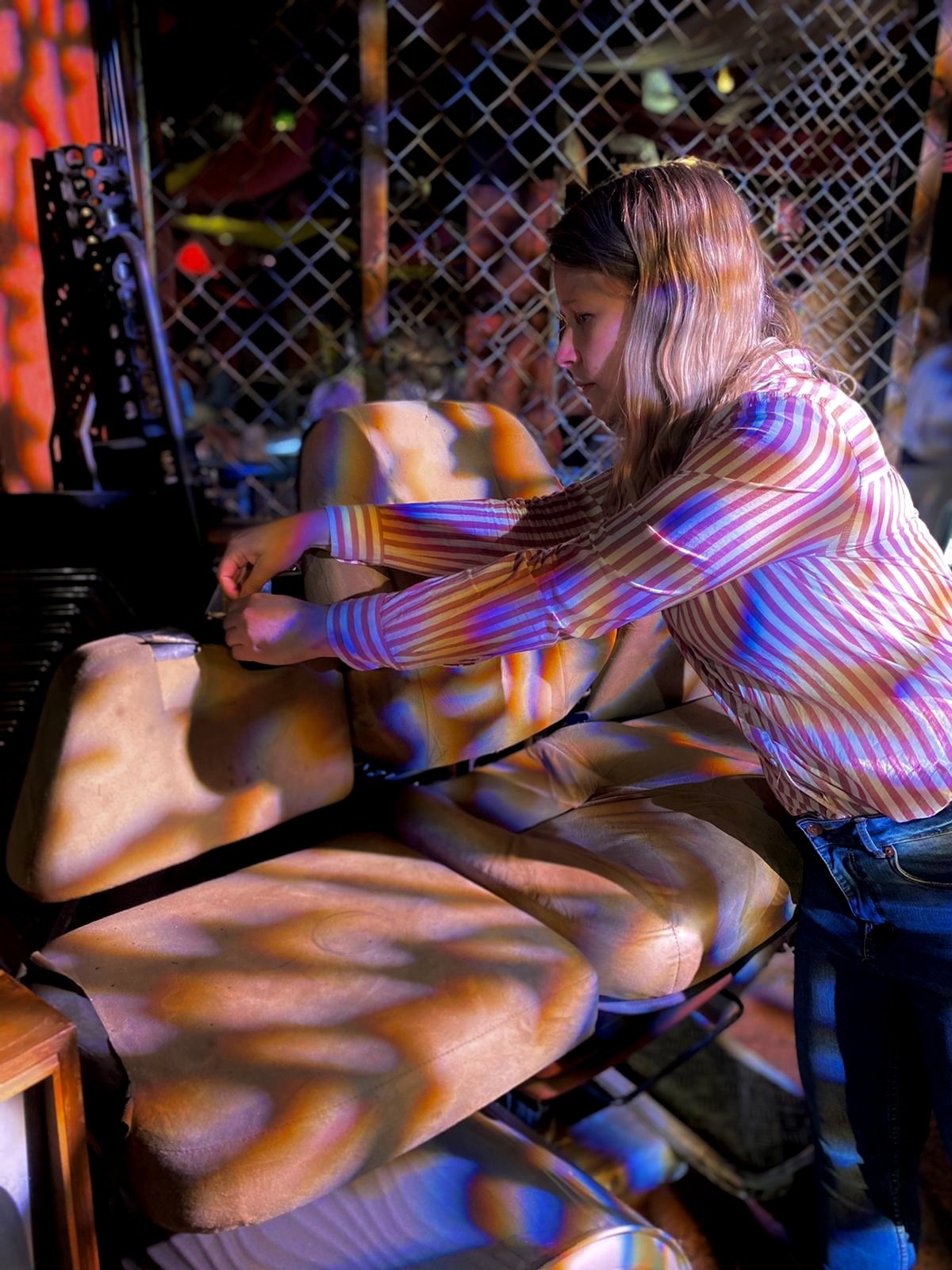 What would a typical day in your role on Doctor Who: Time Fracture look like?
It depends at what point in the process. At the very early stages of designing the show I would split my days up to spend a different day on a different location/room to allow my brain to focus. I start by researching into the look and feel of the room alongside regular talks with the Director, Tom Maller, to make sure our thoughts are aligned. I would then start creating sketch models with white card, which develop over time to become a final design in colour, both a 1:50 scale model and 3D computer renders.
I feel the main part of my job is communication; making sure the carpenters are clear on what they are building, making sure the scenic artists are clear on what they are painting. I work closely with the Production Manager driving how the design will fit into the building and what we need to tell the story. I spoke regularly to the Lighting Designer, Terry Cook, the Sound Designer Luke Swaffeild and NOVAK, the video and projection company, to integrate what they need into the set.

Since beginning work on Time Fracture, what has been your biggest challenge?
My biggest challenge, but also the most exciting challenge has been; unlike the TV show, we don't have post production visual effects, we don't have green screen. Everything you see, touch and interact with is real, and millimetres away from you. I have had to make small adjustments to masks and costume to make sure actors don't require a five hour prosthetics call, and that they can also see in the dark, or do a fight sequence that character may have not originally been required to do. Set and props have had to be adapted to be seen from 360 degree angles, and to be picked up and handled by audience. Everything is in view in Immersive Theatre, nothing can be hidden, so rich detail within both the Set and Costume design has been key.

Do you have any favourite moments in the show - that are particular relevant to your work on Time Fracture?
I have many favourite moments in the show. For me the strongest, richest moments are when all departments have closely collaborated together. When a moment is equally supported by set, projection, lighting, illusions, the incredible sound design and composition, the show really comes alive! Myself and the rest of the team find it hard to hold back tears at specific moments!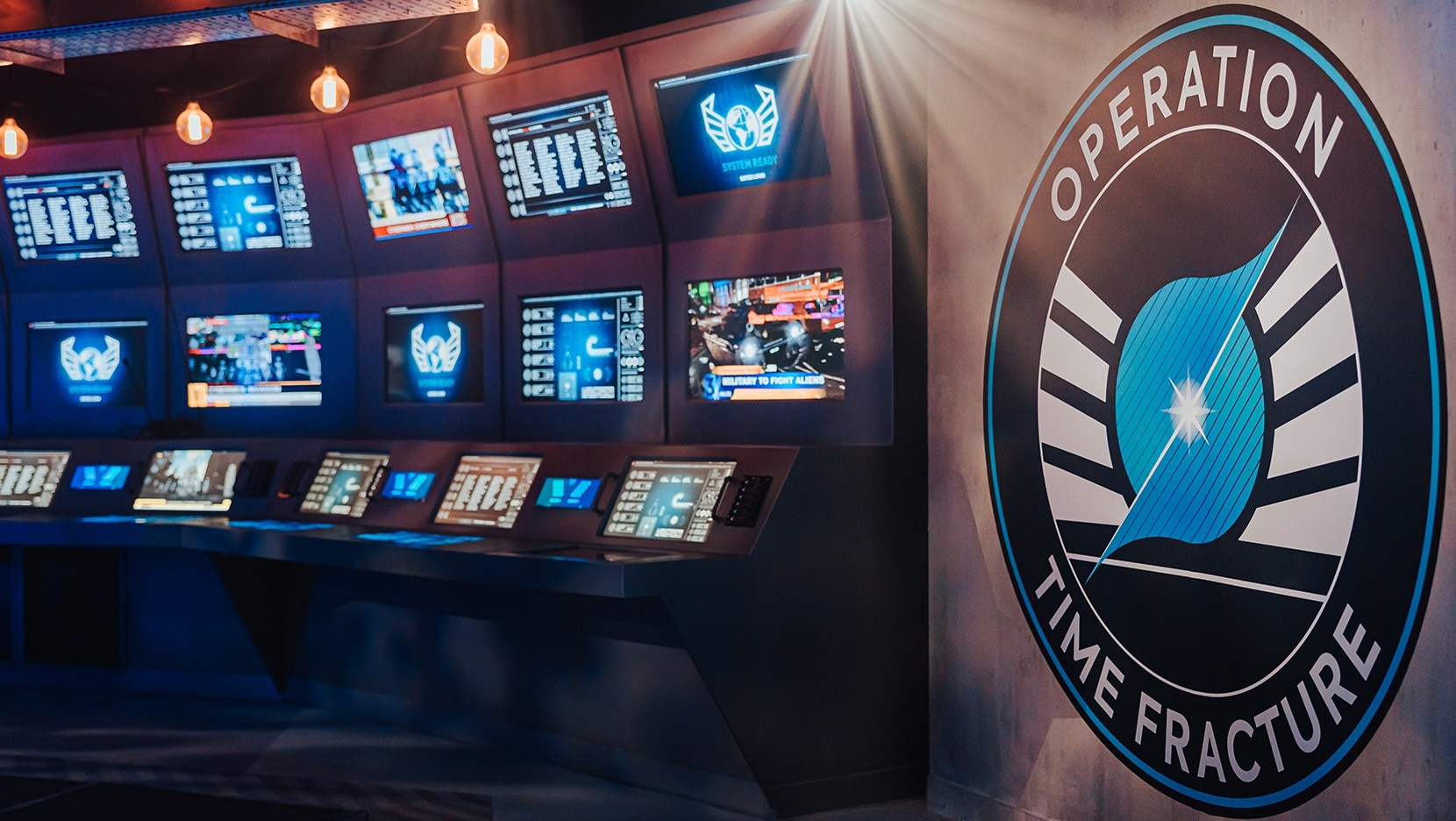 Tell us about your background working in the theatre industry.
I trained as a Theatre Designer at The Royal Central School of Speech and Drama. My first job when graduating was on the Design Team for the London 2012 Olympic and Paralympic Ceremonies. From this experience I fell in love with large scale live events as well as intimate traditional theatre. I have had the privilege of designing shows in the West End, regional and touring theatre alongside large scale outdoor events and Ceremonies. The combination of a variety of genres led me to Immersive Theatre.

Where do you take creative inspiration for your work?
Where do I start! Everywhere! Doctor Who has such a big history, I went back and watched a vast amount of classic Doctor Who from the 1960s to the late 1980s. I then watched ALL of modern Doctor Who, Torchwood and other related films/tv shows. Even though I started this process as a Doctor Who fan myself I wanted to go back and re-watch everything with a different mind set, figuring out what elements would fit in our world and why, what recognisable features did I want to honour and also to make sure there was something for everyone. I would then look at architecture and relevant locations depending on the area I was designing. For example I spent the day at Hampton Court Palace, admiring mahogany wooden paneling and picking out key historical detail to inspire our Elizabeth's Court.

What's it been like working with such a huge team of creatives for Time Fracture? Have you found any particular moments where your work has complimented another persons' work?
I knew from the moment I started to design Time Fracture that I wanted to make sure our audiences were fully immersed. Nothing can be hidden in Immersive Theatre, everything is on show. Close collaboration with departments such as lighting, sound and video were key. We solved problems together such as; how to hide giant base speakers and hundreds of lights into historical worlds and made sure they were built into the set from the outset. I am not wanting to give too much away so all I will say is the video department and I had a lot of fun hiding screens into places you will not expect.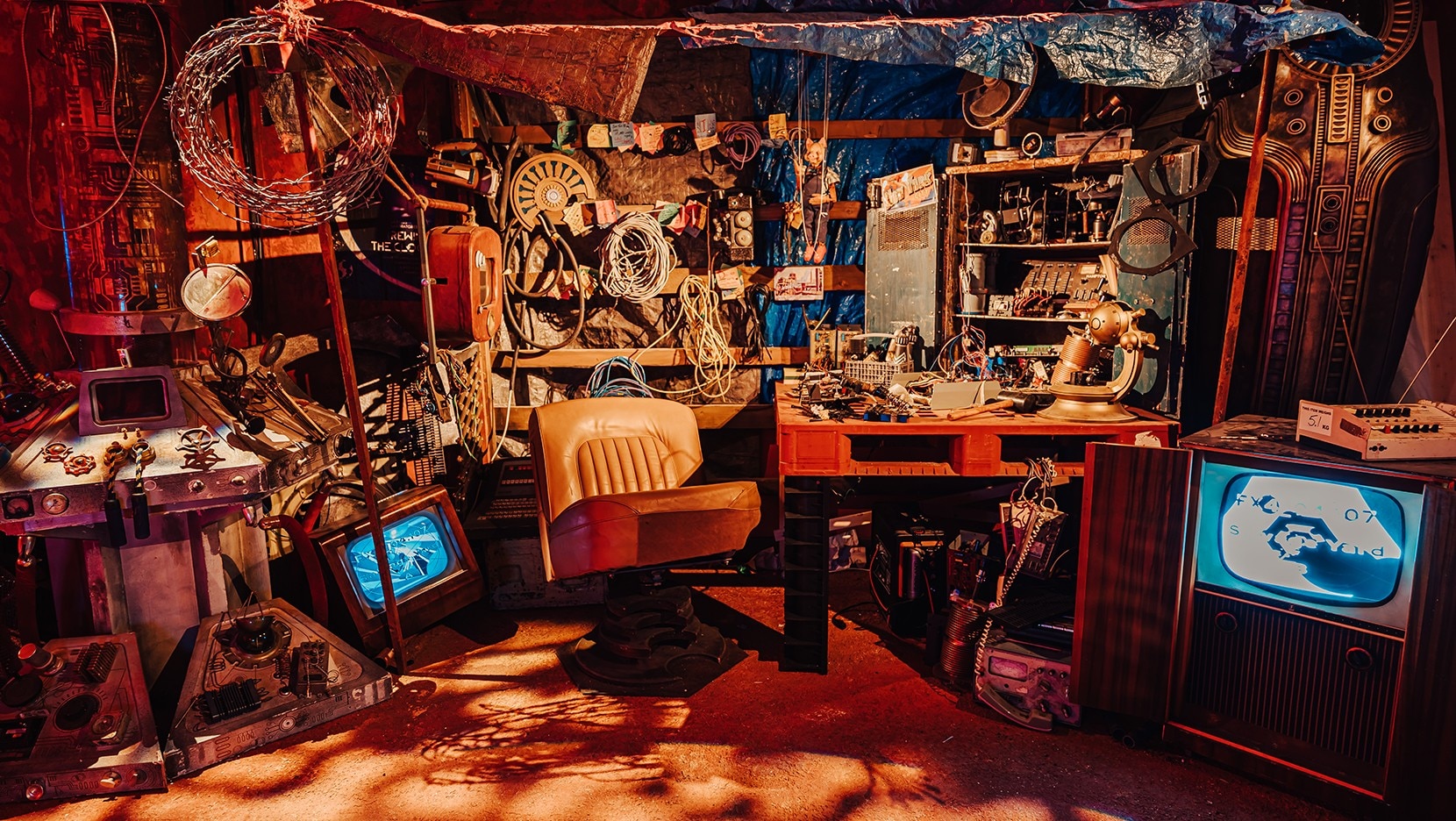 What behind the scenes secrets can you offer us?
For me the real secret is the scale of this show, when you walk through it's just never ending. When you think you are close to the end you realise you are only half way through. It's truly bigger on the inside, and I can't wait for audiences to experience that. If you look hard enough there are hundreds of real props from the TV show itself, the hunt starts as soon as you step into the building…. other than that …spoilers!

Who's your Doctor?
I was one of many who were sat on the edge of their seat back in 2005 when Christopher Eccleston stole our hearts as the first modern Doctor of this era. Both Eccleston and David Tennant feel as if they are 'my doctors' and still remain the series' I can watch over and over again finding something new every time. But in recent years Jodie Whittaker became the Doctor that really pulled me back into the world of Doctor Who. Having a female role model like her encapsulating one of my all time favourite characters was inspiring, and motivated me to concur life head on. Her fresh curiosity and openness to the character always puts a smile on my face.

Do you prefer Jelly Babies or Jammie Dodgers?
Jelly Babies….. I have eaten too many Jammie Dodgers on this job so far……

What monster (featured in Time Fracture) scares you the most?
The Silence, gets me every time, standing next to one towering at least three feet above me was petrifying. At least I think there is one in the show, now I am not so sure…….

Have you ever tried Fish Fingers and Custard? Or, would you?
Yes, but only when we have run out of apples.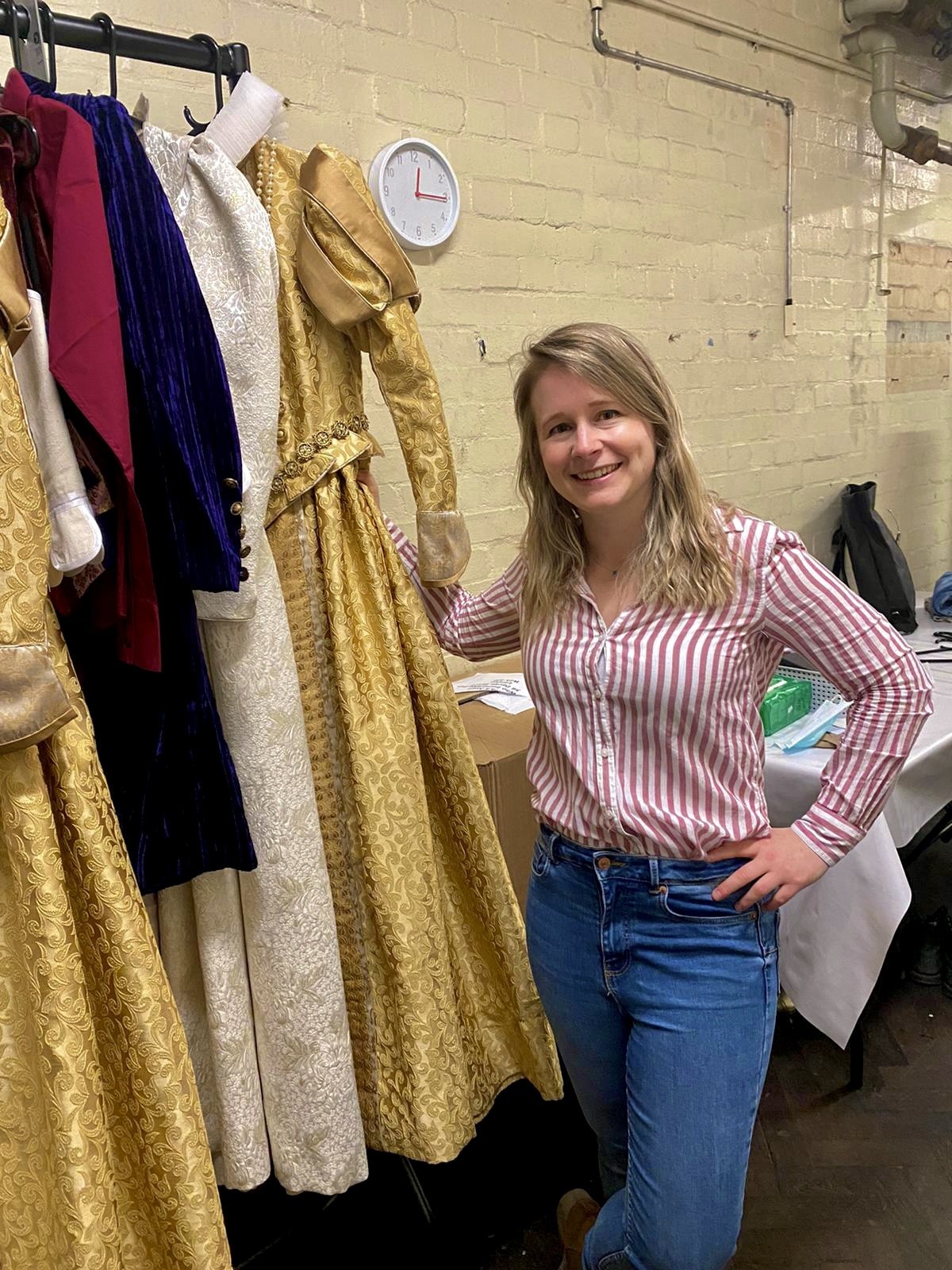 How do you think audiences will feel leaving Time Fracture?
I really hope audiences will leave Doctor Who: Time Fracture feeling fulfilled, exhilarated and inspired. I hope each and every person discovers something new alongside meeting their favourite characters and interacting with familiar surroundings. I hope audiences who are completely new to Doctor Who get inspired to go and watch the TV show for the first time. I hope audiences make friends and work together and feel connected, especially following the year we have just had. In the Time Fracture, it doesn't matter who your are, where you have come from and how much Doctor Who history you already know, everyone is equal and everyone has the chance to step up and save the universe.
Want to find out more? Book your tickets for Time Fracture now