October 28, 2018
Classic Stills are launching a limited-edition collection of images from Doctor Who. This will be the first time in its 55-year history that archive photography from the show will be available as gallery-quality fine art prints.
You can help curate the collection by suggesting which classic Doctor Who scene or moment you would most like to hang on your wall! One entry will be chosen to feature in the collection, with the lucky fan also receiving a copy of their chosen print.
The winning entry will be announced on Doctor Who Day, November 23, 2018 the 55th anniversary of the show's first episode.
To enter the competition in the UK, click here.
To enter the competition in the US, click here.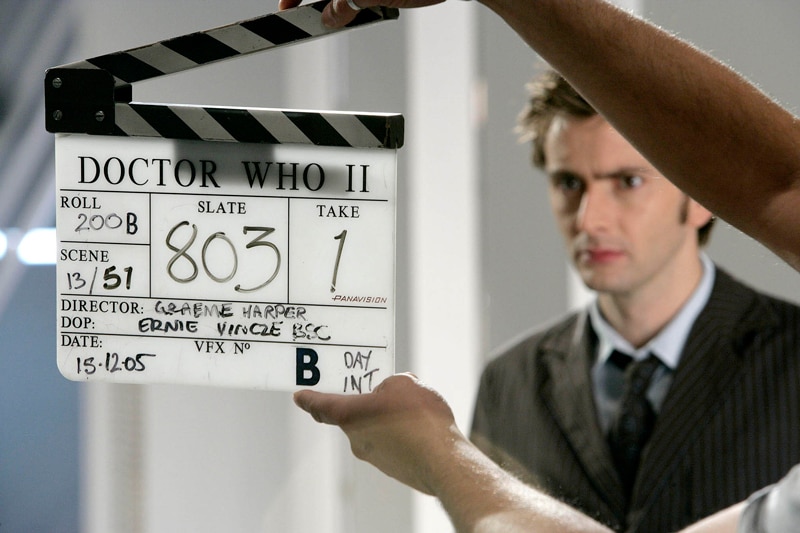 Classic Stills will also release 100 numbered copies of a photograph taken on the set of Doctor Who featuring the Tenth Doctor (David Tennant). The 16"x20" framed prints will be available for purchase on October 25 for $295/£249.
The main Doctor Who collection, launching in December, will feature more rare and iconic photography from the show, including on-set, behind-the-scenes and publicity stills.
All Classic Stills images are developed using the chromogenic print (C-print) process and are printed on archival-quality photo paper. Every print is framed meticulously by hand, includes acid-free matting and hinging, and is protected by UV acrylic to prevent fading.
Doctor Who fine art prints will be available for purchase in the US, Canada, UK and Ireland.