October 06, 2017
As revealed last week, Doctor Who: The Complete Series 10 is coming to DVD and Blu-ray from 13 November 2017 – full details and cover art here.
Complementing these releases is a very special Blu-ray steelbook edition with stunning cover artwork from renowned Doctor Who artist, Alice X. Zhang.
Pre-order Complete Series 10 Steelbook here
The Blu-ray set comes with all episodes from Doctor Who Series 10, the 2016 Christmas Special, and a host of incredible extras – click here for full details.
Check out the gorgeous exclusive cover art below.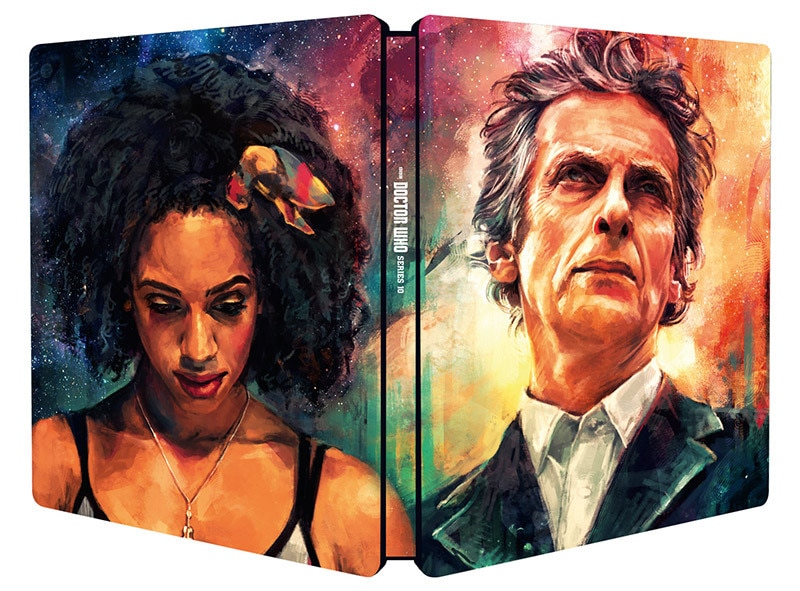 Doctor Who: The Complete Series 10 Steelbook is available from 13 November 2017
Pre-order here