February 13, 2017
Now you can dress like the Twelfth Doctor, as played by Peter Capaldi, with this officially licensed red velvet coat from AbbyShot.
Order the Twelfth Doctor's Red Velvet Coat here
AbbyShot's official Twelfth Doctor's Red Velvet Coat is a perfect representation of craftsmanship, honed by designers and fans alike.
Fashioned out of rich velvet, and with the signature red buttons, this luxurious coat suits any Gallifreyan Time Lord traveling in his TARDIS!
For further information and sizes, click
PLEASE NOTE: The first shipment of Twelfth Doctor velvet coats are almost completely pre-sold, secure yours now!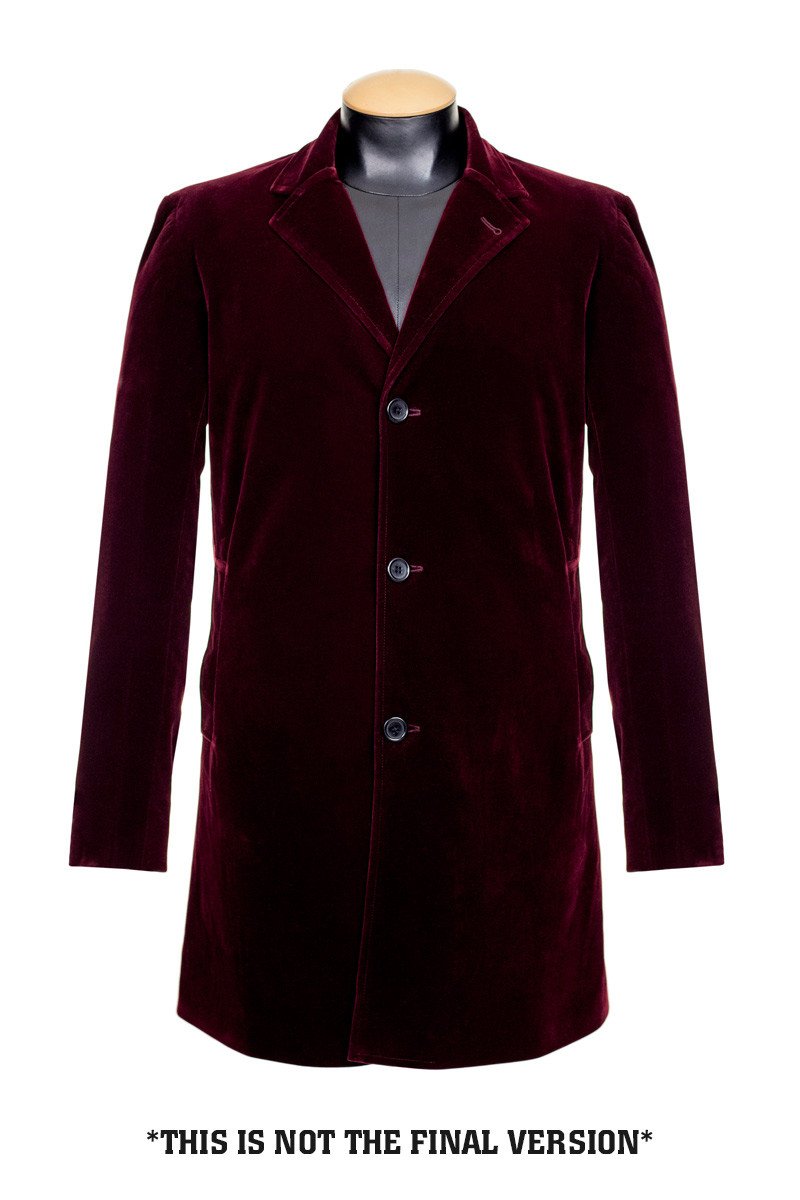 Follow the production process on the AbbyShot blog, click .