May 14, 2018
Now you can be the most stylish creature in all of time and space thanks to Abbyshot's officially licensed Twelfth Doctor frock coat.
The coat is handcrafted using the softed, most luxurious 100% Italian cotton velvet, polished Italian lining colour-matched from original fabric with replica buttons and elongated buttonholes.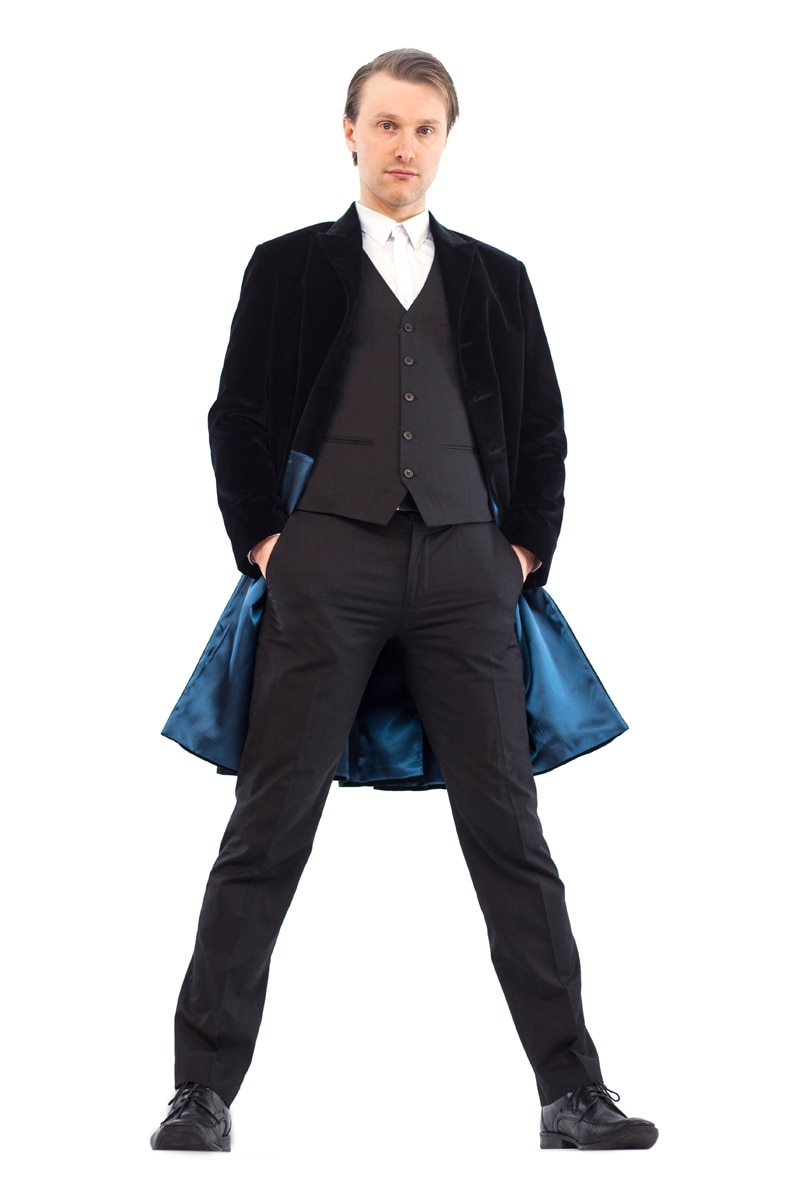 Inside the coat you'll find two welted pockets set into the blue lining (one for sunglasses and one for a Sonic Screwdriver, perhaps).
There's an extra surprise found within the lining of the coat… a third pocket, just like that found in the original. This little black pocket was used to hold the neodymium magnet in Smile, securing the magnetic emoji badge on the outside of the Doctor's coat.
The coats are made in small production batches. Secure yours today by pre-ordering it here (shipping in approximately 8 weeks, payment plans available)