August 09, 2016
Out now is the brand new app, BBC Colouring: Doctor Who - the official adult colouring app from BBC Worldwide.
As you can see from the images here, this is something quite special! Check out the details below.
Planets, galaxies, villains, heroes, the TARDIS, the time vortex and every incarnation of the Doctor - all intricately illustrated in this timey-wimey digital colouring book packed with Doctor Who art.
45 stunning images to colour, this out-of-this-world app is perfect for any creative Doctor Who fan: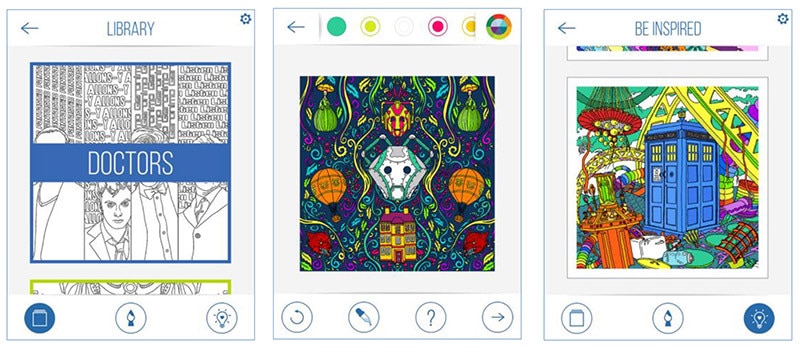 • Enter a gallery and choose a picture: Doctors; Enemies; Patterns; Scenes; Lettering
• Tap to colour in: Pick from hundreds of colours arranged in a spectrum of palettes
• Save your sensational pictures in your artwork library
• Share your impressive creations with all your friends using our in-built sharing functionality
• Check out our 'Be Inspired' gallery for inspiration or search social media using #doctorwhocolouring
BBC Colouring: Doctor Who is available now