November 05, 2020
The Daleks invade, lost stories are revived on audio and a brand-new Time Lord Victorious story is coming! Here's a look at what's available to buy on CD and download from BBC Audio in November and December.
---
AVAILABLE IN NOVEMBER: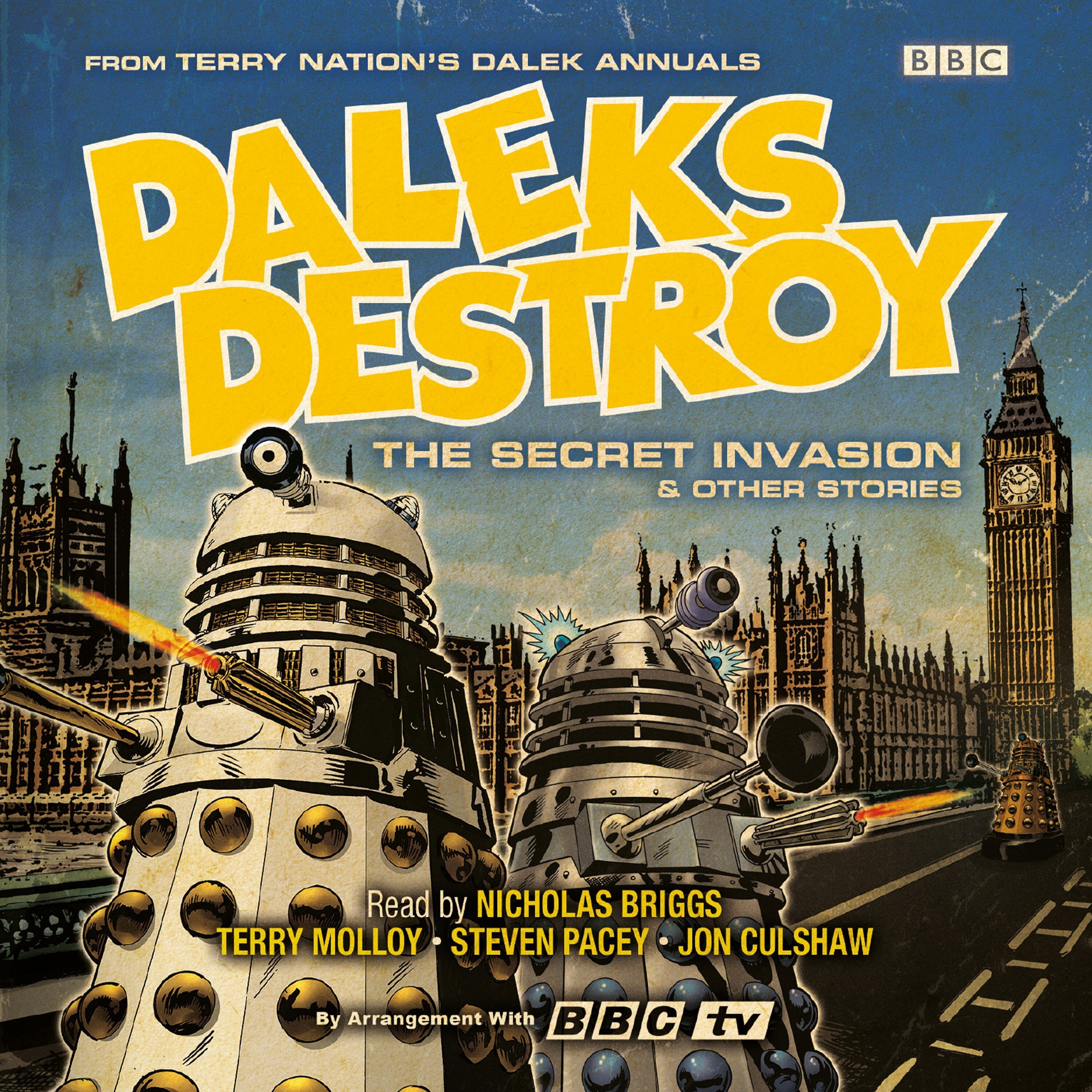 A Dalek Invasion is imminent!
Attention: the war against the Daleks continues apace in this new collection of vintage stories from the pen of their creator, Terry Nation. Narrators Nicholas Briggs, Terry Molloy, Steven Pacey and Jon Culshaw relate a series of terrifying adventures - The Castaway, The Solution, The Secret Invasion and The Seeds of Destruction – and issue special briefings including Dalek Terminology, Dalography of Skaro, Recent Findings on the Moon and The Dalek War Machines. All material is authenticated from Terry Nation's Dalek Annuals and other books.
The collection Daleks Destroy: The Secret Invasion & Other Stories is available on Amazon and Audible
---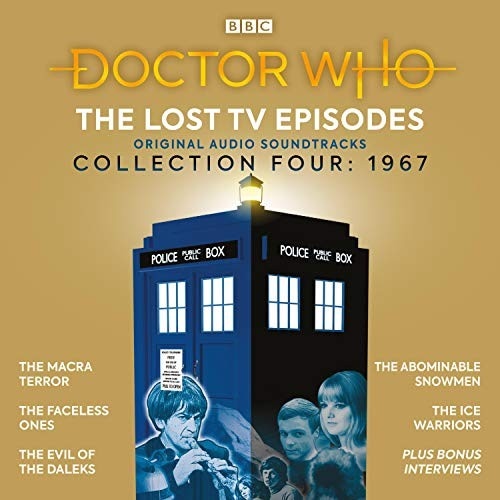 Five narrated TV soundtrack adventures starring Patrick Troughton as the Second Doctor.
Absent from the TV archives, these stories survive in their entirety as soundtrack recordings. Now remastered, with additional linking narration, you can enjoy them again: plus bonus interviews with Anneke Wills and Frazer Hines.
This collection includes soundtrack adventures of The Macra Terror, The Faceless Ones, The Evil of the Daleks, The Abominable Snowmen and The Ice Warriors.
The CD edition also includes PDF files featuring high-quality scans of the original BBC TV camera scripts.
You can get Doctor Who: The Lost TV Episodes Collection Four on Amazon and Audible
---
AVAILABLE IN DECEMBER: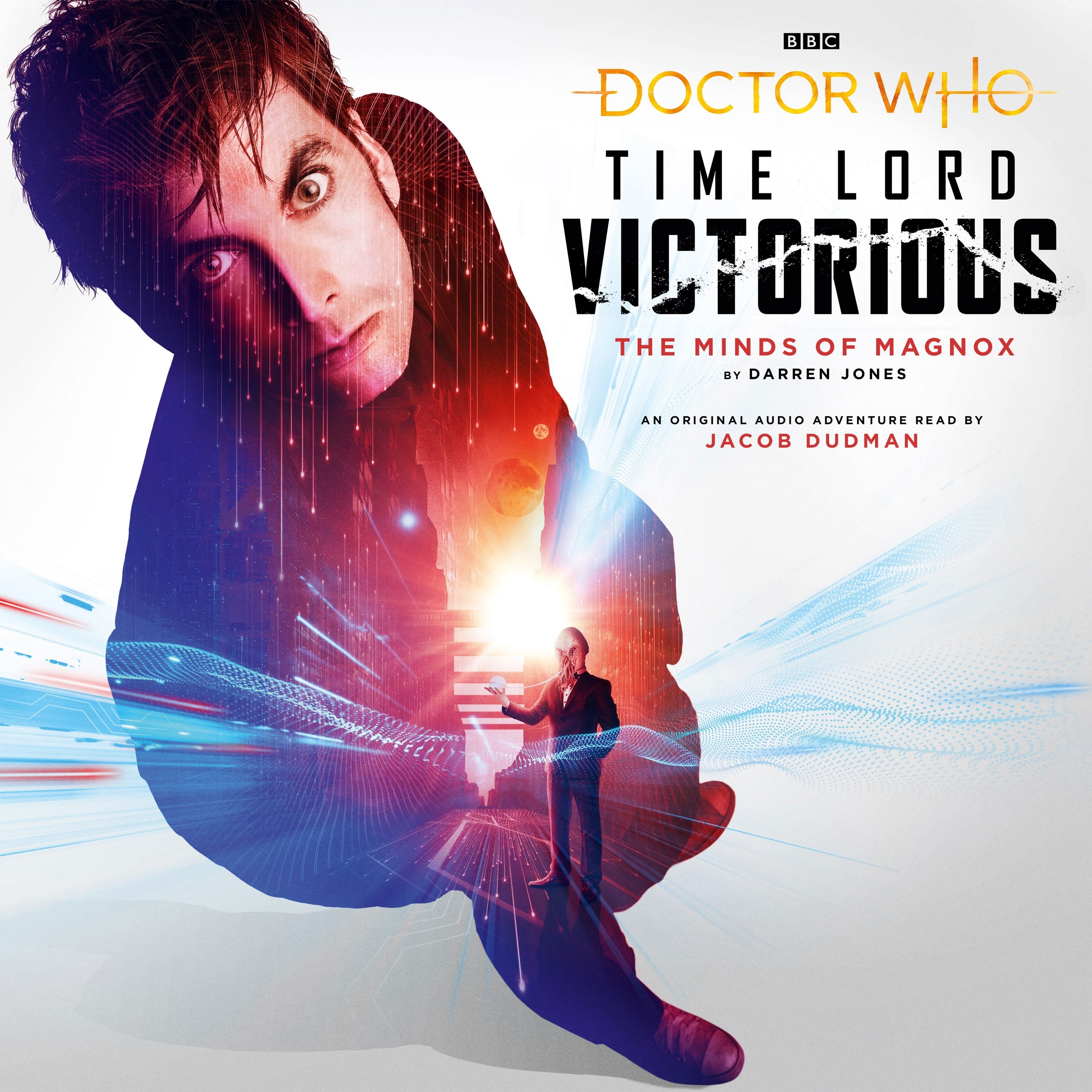 A brand new standalone adventure for the Tenth Doctor, part of the Time Lord Victorious story arc, read by Jacob Dudman.
The Doctor travels with Brian, the Ood assassin, to the planet Magnox, one of the greatest receptacles of knowledge the universe will ever know. The Doctor needs to ask a vital question, but the answer is Grade 1 Classified! In order to gain an audience with the Minds of Magnox themselves he must take a dangerous test. Is he smart enough to get through?
Meanwhile, Brian gets involved with the criminal fraternity and is given a job: to assassinate the Minds of Magnox. However, others also have the planet within their sights…
Jacob Dudman reads this exclusive audio adventure by Darren Jones, also available on Demon Records vinyl LP.
You can get Time Lord Victorious: The Minds of Magnox on Amazon on CD and vinyl and Audible
---
Coming in January 2020:
Doctor Who and the Hand of Fear (Fourth Doctor Novelisation)
Doctor Who: The Second Monsters Collection (Third, Fourth, Fifth & Seventh Doctor Novelisations)
Coming in February 2020:
Doctor Who: The Kairos Ring (Beyond the Doctor)
Doctor Who: The Savages (First Doctor Novelisation)