November 14, 2016
Big Finish, the company behind the official Doctor Who audio stories range, have a very special offer on at the moment for Doctor Who fans.
Part 1 of their latest Sixth Doctor story, Order Of The Daleks, is available for FREE to download from the Big Finish website.
Find out all about the exciting new Dalek adventure below.
ORDER OF THE DALEKS
In the Galactic Census, idyllic Strellin is recorded as a Grade Three planet – its inhabitants possessing neither advanced technology, nor knowledge of other worlds. Accordingly, Strellin is protected: landings by off-worlders are strictly prohibited. Unless, of course, those off-worlders are officials of the Galactic Census itself, come to investigate the origin of a mysterious sub-space signal – a signal no native of Strellin should be able to send...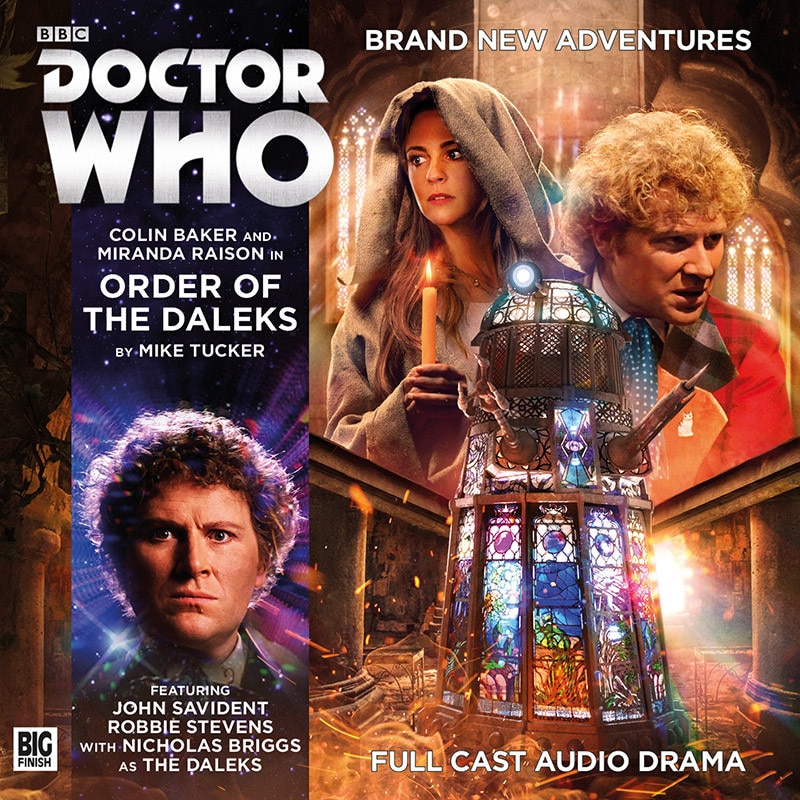 Breaking all local by-laws, the time-travelling Doctor and his companion L/Wren Mrs Constance Clarke (AWOL) have only just landed on Strellin, too. But they and the Census officials aren't the only off-worlders to have come here. Inside a nearby monastery, the monks of the reclusive Brotherhood of the Black Petal are guarding a strange and terrible secret. Something might bring disaster not just to Strellin, but to every civilised world in the galaxy!
Order Of The Daleks is a 2 CD set starring Colin Baker (The Sixth Doctor), Miranda Raison (Constance Clarke), Nicholas Briggs (voice of the Daleks), and more.