September 27, 2017
The latest edition of Doctor Who: The Fan Show features an interview with former showrunner Russell T Davies and author James Goss.
The duo are currently promoting their delightful book of Doctor Who poetry, Now We Are Six Hundred – available now. During this special episode of The Fan Show, Davies and Goss discuss all things Who but the former reveals a very surprising moment from his life.
Russell, who brought Doctor Who back to television in 2005 with Christopher Eccleston and Billie Piper, remembers the day he met Princess Diana in Swansea, Wales in 1981. The writer says: "I last wrote a poem when I was 18 years old. This poem was for, and presented to (and I was there), Princess Diana on her inaugural tour of Wales in 1981. They put on a show in Swansea. Marvellous show. A Youth theatre in West Glamorgan, brilliant youth arts, youth dance, youth band, youth orchestra. So they needed some poetry for the second half linking it all together and I wrote a poem."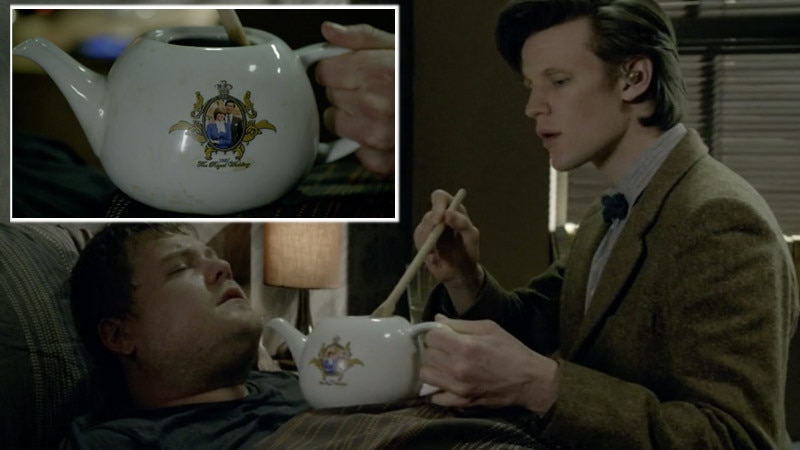 Eagle-eyed Whovians will know that Princess Diana has been seen twice in recent years in Doctor Who. Above, you can see her with Prince Charles on a commemorative teapot as owned by Craig Owens and seen in the fantastic 2010 episode, The Lodger, starring Matt Smith as the Eleventh Doctor.
Below, for the even more detail-focussed, is a still from this year's The Lie of the Land which shows a moment from Diana and Charles' wedding in 1981 – just to the left of the Twelfth Doctor, as played by Peter Capaldi.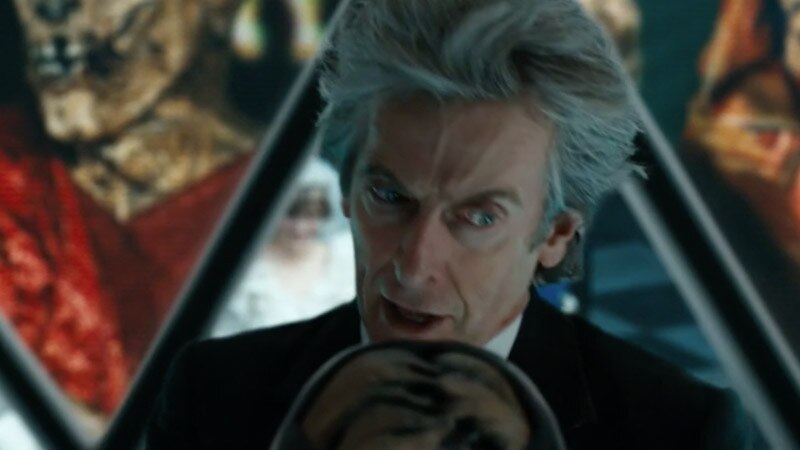 Russell also recalls that he had an acting part during the performance, playing God in Ralph Vaughan Williams Job. After the event, the writer took part in the Royal meet and greet line-up: "So I'm in a leotard standing there as Princess Diana comes down the aisle and she literally turned round to me and went, 'Oh, it's God!'"
Older readers may remember the royal was tragically killed in a car crash in Paris, France in 1997. Russell continues, revealing the unexpected career advice from Princess Diana: "And she said, 'What are you going to do later on in life?' And I said ,'I don't know, I haven't made my mind up yet,' and she went, 'Dance, dance, dance!' That was my career advice from Princess Diana, to be a dancer! One day I'll go back to this. I've gone back to drawing, one day the dance will come back."
You can watch the full episode of Doctor Who: The Fan Show in the player below: