December 28, 2016
Titan Comics have announced details of their Doctor Who title for Free Comic Book Day in 2017.
It sees the return of past Doctors and also includes the comic debut for the new companion Bill, as played by Pearl Mackie.
Below you can find the details, artwork and a commentary from the comic's writer, Alex Paknadel. This title will be available on May 6, 2017.
Doctor Who Free Comic Book Day
Take a spin through the past, present, and future of Doctor Who universe, in the company of the Twelfth Doctor and his brand-new companion, Bill!
Featuring Bill's first Titan Comics appearance, this all-new story is an unmissable experience for fans new and old, with plenty of tantalising teases from Doctors past and present, including incredible clues to the year up ahead for all of Titan's Doctor Who series! Keep your Sonic Screwdriver at the ready – and unlock a world of adrenaline-fueled time-traveling adventure.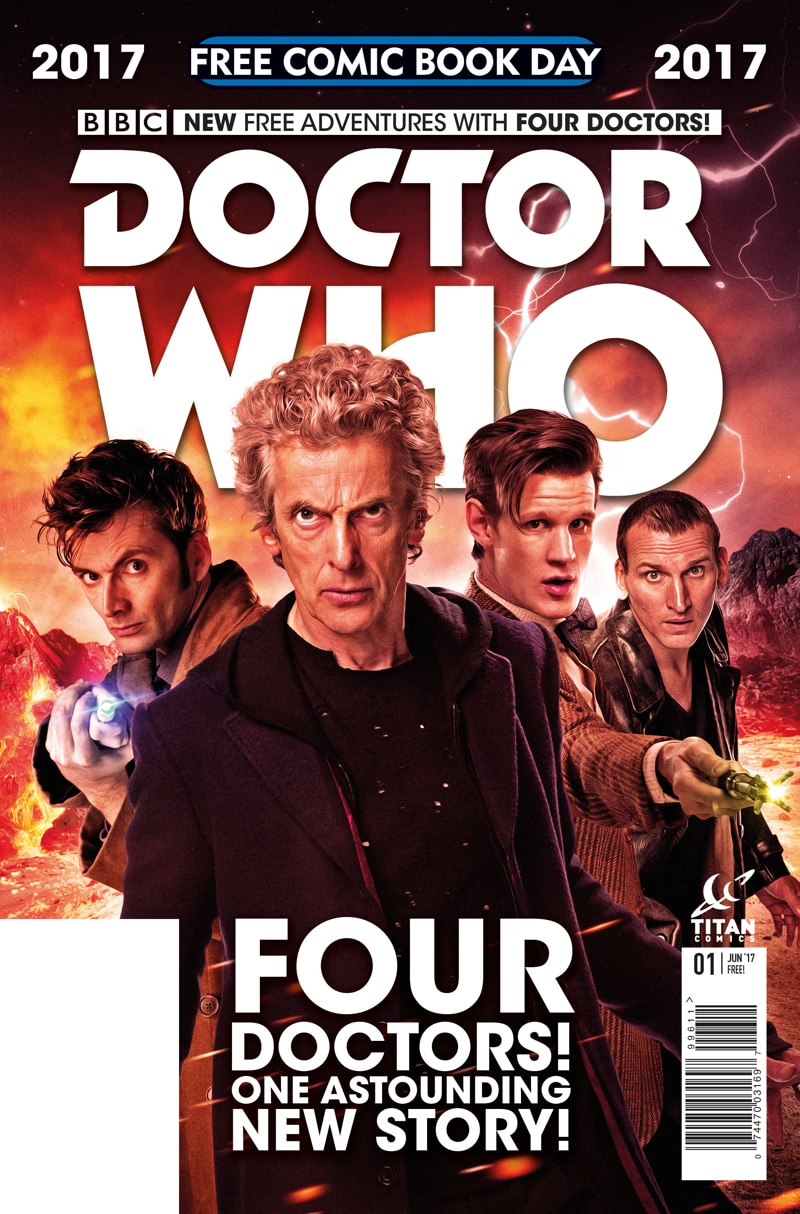 Writer's Alex Paknadel commentary
"I was obviously thrilled and honoured to be invited to write this year's Free Comic Book Day Doctor Who offering from Titan. I can't wait for everyone to see what artist Mariano Laclaustra and I are cooking up with Titan editorial and the BBC. This is almost certainly the widest audience I'll ever reach, and that's an awesome responsibility as well as a pretty neat privilege.
Accordingly, I'll be fretting and worrying at this script probably more than any other in the run up to FCBD. I can tell you that it features all four of the modern era doctors - all of whom have their moment to shine. However, the big news here is that this FCBD special features the Titan Comics debut of Bill, the 12th Doctor's brand new companion.
Finally, you can expect to see tantalising clues as to the future direction of your favourite Doctor Who titles, so that's an awful lot of exclusive and season-critical content for the princely sum of zero pennies. I really hope everyone enjoys it."
Free Comic Book Day takes place on May 6, 2017