September 04, 2018
BBC Studios Australia and New Zealand (ANZ) and Sharmill Films are once again teaming up to bring audiences a special event screening of the feature-length premiere of The Woman Who Fell to Earth, the first episode of the new series of Doctor Who, and special behind-the-scenes content on 8 October.
The highly anticipated series sees Jodie Whittaker take control of the TARDIS as the Thirteenth Doctor, along with a new line-up of friends, including Bradley Walsh as Graham, Tosin Cole as Ryan and Mandip Gill as Yasmin.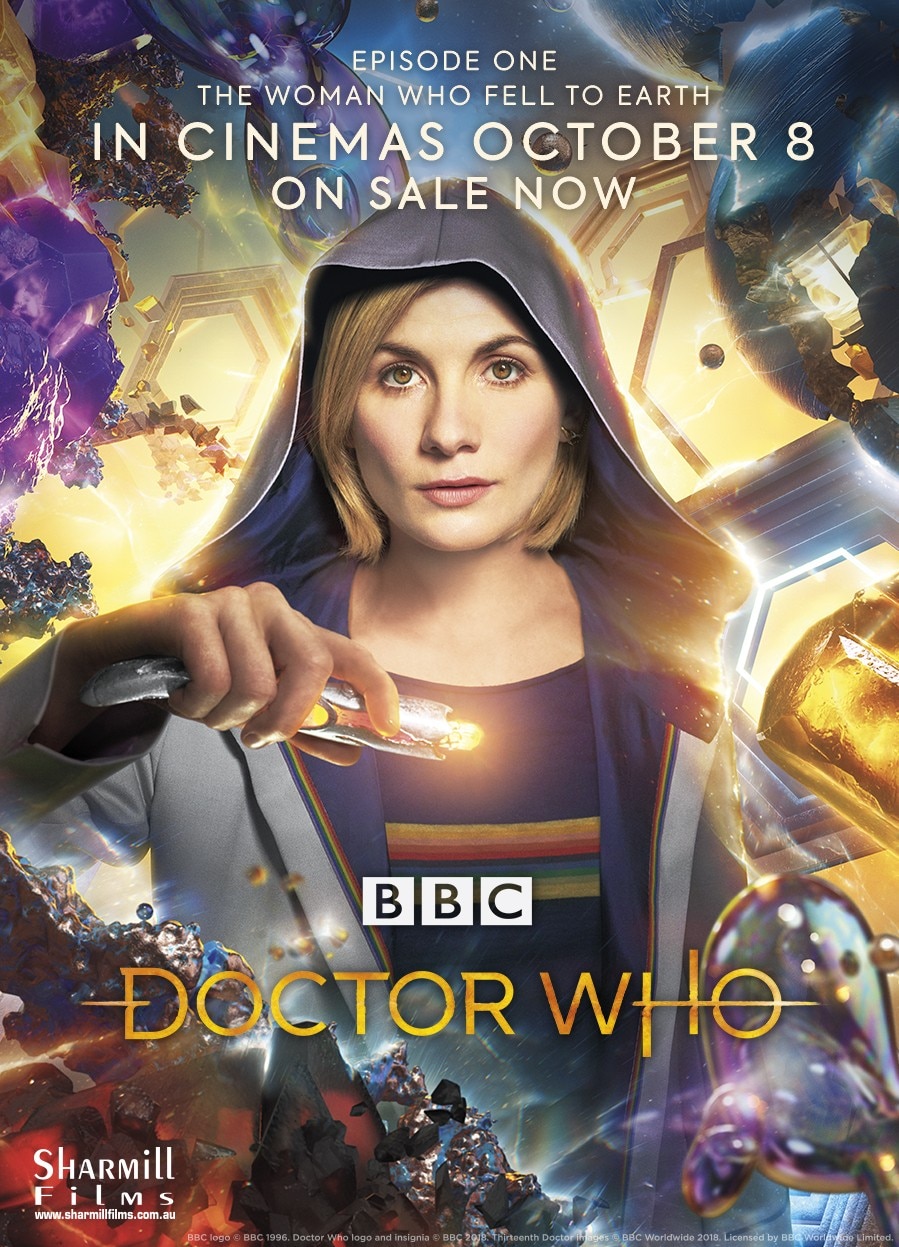 As well as the feature-length first episode, cinema-goers have the chance to go behind-the- scenes of the eleventh series. There will be additional footage featuring exclusive interviews with Jodie, new series showrunner Chris Chibnall and the first episode's director Jamie Childs, who also directed Jodie's thrilling reveal as the new Doctor last year.
Fans throughout Australia will be able to enjoy the event in select cinemas through Sharmill Films. Information on participating cinemas and purchasing tickets can be found here.
Doctor Who premieres on ABC iview on Monday 8 October, immediately after the UK's broadcast, and will air that evening on ABC. Following the ABC television broadcast, fans can switch over to ABC COMEDY for Whovians, the half-hour Doctor Who fan show hosted by Rove McManus.