August 06, 2016
Titan Comics have released details of the upcoming issues in their Doctor Who eventseries, Supremacy of the Cybermen.
We've also got an exclusive look inside the issue!
Written by George Mann & Cavan Scott, with art by Ivan Rodriguez & Walter Geovanni, this five-part event unites Doctors Nine through Twelve and pits them against the Cybermen.
Take a look at the cover art and synopsis below: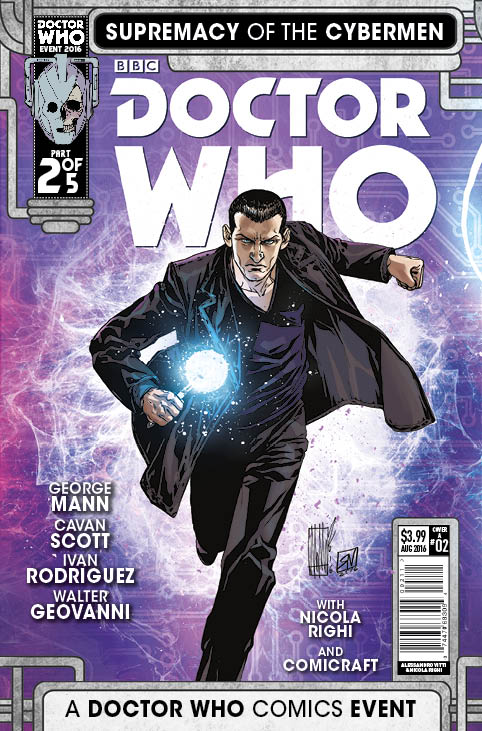 Cyberships on fire in the Thames, as the Ninth Doctor battles for the soul of London! Dinosaur danger for the Eleventh Doctor, as the Cybermen attempt to conquer human prehistory! Caught in the middle of an ancient alien war, the Cybermen present a third side for the Tenth Doctor to face! And for the Twelfth Doctor – a deeply personal showdown with the architect behind the universe's current chaos.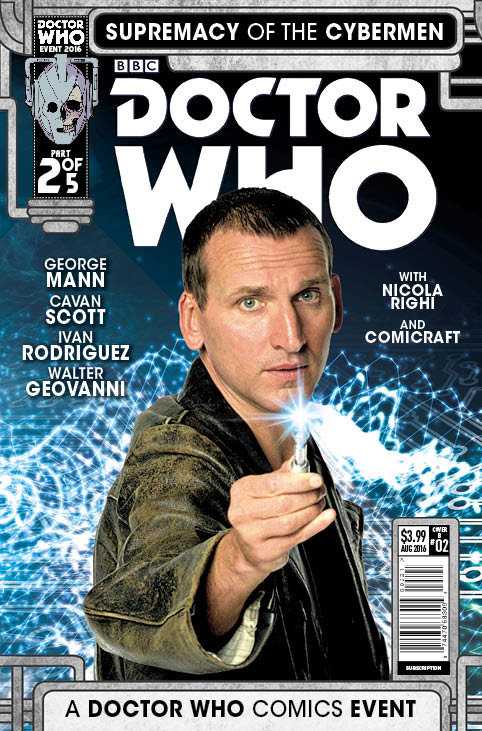 No TARDIS, no help, no rescue: THERE IS NO RESISTANCE… ONLY THE CYBERIAD!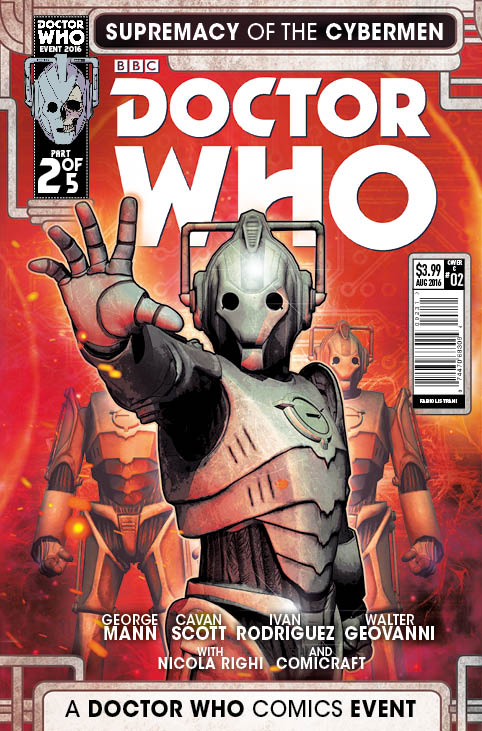 And here's our exclusive look inside Supremacy of the Cybermen #2.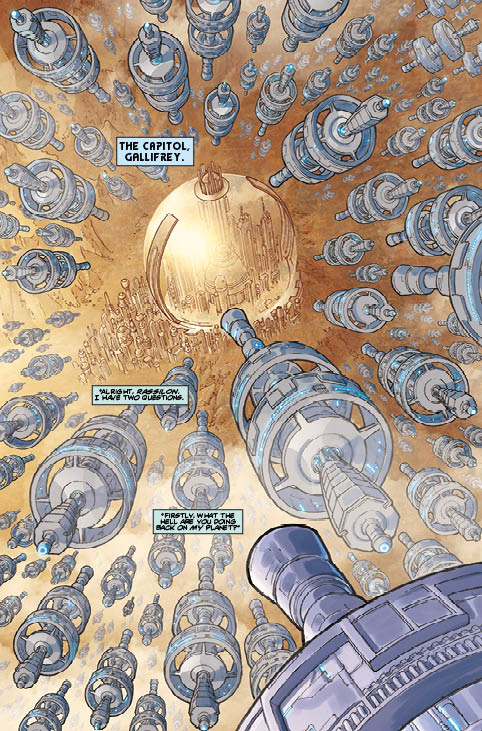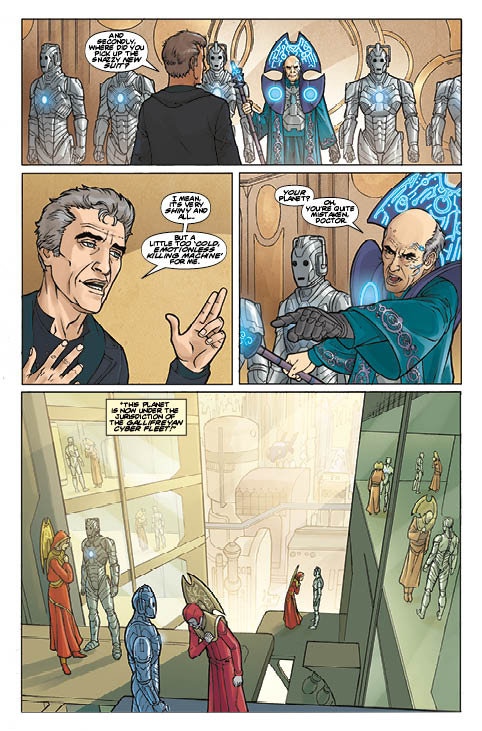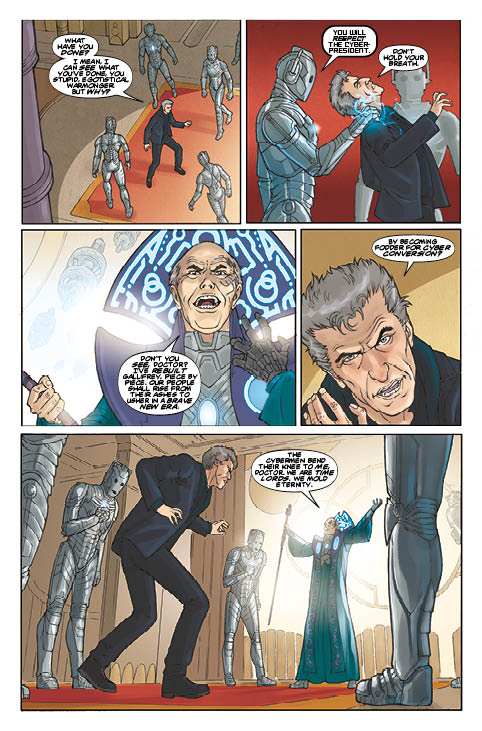 Supremacy of the Cybermen #2 is on sale from August 17, 2016.
And we've also got details on the next issue, Supremacy of the Cybermen #3:
Witness the birth of the new Cybermen invasion, as the history of this aggressive Cyberiad is at last revealed! The Tenth Doctor takes a titanic machine into combat. The Twelfth Doctor finds an unlikely ally. The Ninth Doctor loses one of his own. And the Eleventh Doctor discovers something impossible!
Supremacy of the Cybermen #3 is on sale from August 31, 2016.