May 03, 2017
The latest edition of Doctor Who Magazine – issue 512, out May 4 – includes a preview of Series 10 episodes 4-7 and interviews with TV legend David Suchet and the writers involved.
SPECIAL OFFER: 25% off digital subscription – click here
Check out all the details and cover art below.
DOCTOR WHO MAGAZINE 512
There's an exclusive interview with guest star David Suchet who plays the enigmatic Landlord in Knock Knock…
"I suppose I so became so associated with Poirot," says the distinguished actor, "but when they invited me to Doctor Who, I said yes before I'd even read the script!"
Why?
"Because it's Doctor Who! It's the most iconic series, even more so than Poirot. To have that opportunity was the greatest privilege."
ALSO INSIDE THE ISSUE…
NEW EPISODE PREVIEWS!
DWM previews the next four episodes of the new series: Knock Knock, Oxygen, Extremis and The Pyramid at the End of the World.
INTERVIEWS WITH THE WRITERS!
We chat to Frank Cottrell-Boyce, the writer of Smile, and Sarah Dollard, the writer of Thin Ice.
MEET THE DIRECTOR!
Lawrence Gough, the director of The Pilot and Smile talks to DWM about his work on the new series.
THE SOUL GARDEN!
Bill Potts makes her comic strip début in the first part of the new comic adventure by Scott Gray, with art by Martin Geraghty.
MONOID MANIA!
This issue's Fact of Fiction delves into the 1966 story The Ark, which took the Doctor, Steven and Dodo into the far future.
PLUS!
All the latest official news, reviews, the Watcher's column, competitions and the DWM crossword!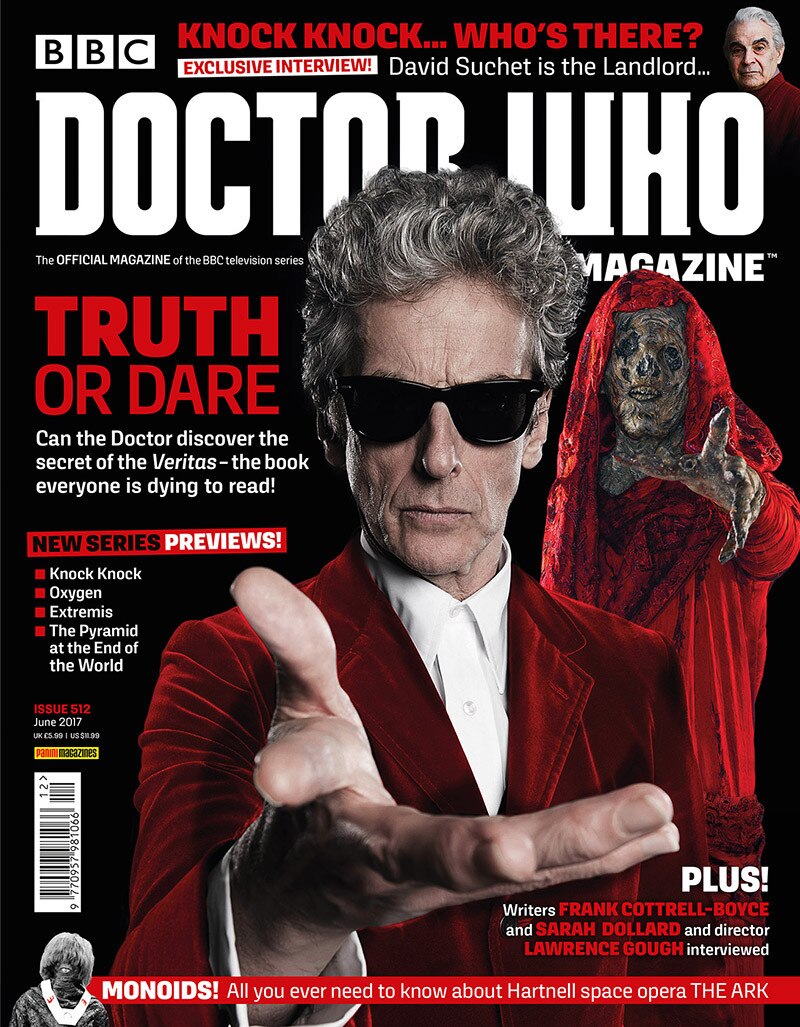 Doctor Who Magazine 512 is on sale from May 4, 2017 – get 25% off digial subscription here