September 04, 2016
Out now is a fun new Doctor Who book perfect for fans who love to make fan art and interact creatively with the world's greatest TV show!
Doctor Who: Doodle Book builds on the popularity of the Doctor Who: Colouring Book series and contains original full colour artwork throughout in a fun doodle-like style
As a special treat for those who just can't wait, we've got a couple of examples included below for you to download, complete and share. Create your own doodles featuring a Zygon and The Twelfth Doctor below.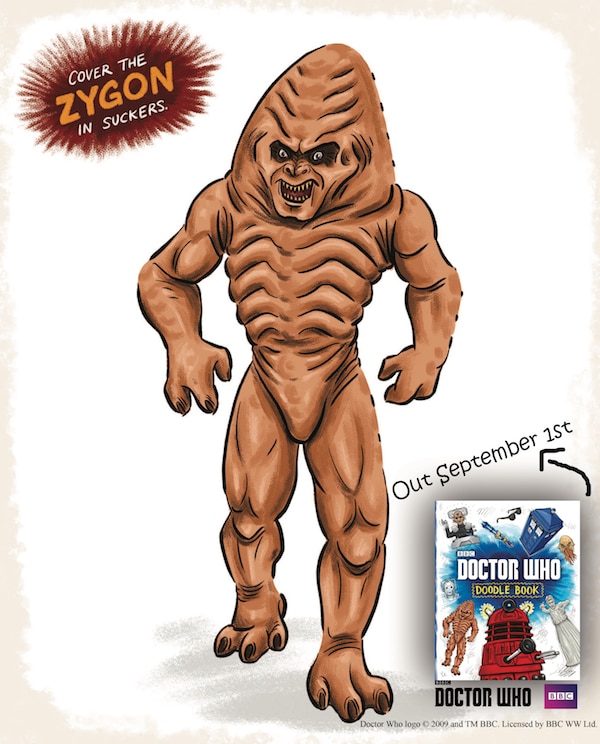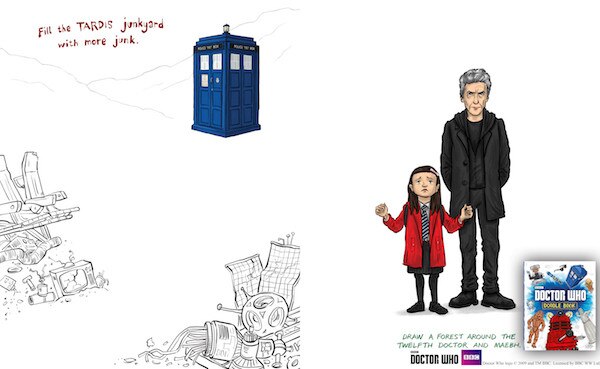 Check out more downloadable doodles here!
Think you can draw Doctor Who? Time to get creative with scribbles of all shapes and sizes in this interactive Doctor Who doodle book!
Cover pages with monster footprints, sketch the scariest villains imaginable and design dastardly foes from your own imagination. Design a new scarf for the Fourth Doctor, some sand shoes for the Tenth Doctor, and dream up a new look for the Master. Doodle new gadgets, outfits, hiding places and battlegrounds.
The Whoniverse is yours to design in this awesome Doctor Who book!