March 08, 2018
The latest issue of Doctor Who Magazine is out now, and is packed full of Whovian goodness. Check out all the details on Doctor Who Magazine 523 and cover art below.
Matt Strevens – who also produced An Adventure in Space and Time – is working alongside Chris Chibnall to bring the 2018 series of Doctor Who to our screens:
"You get to ask for a new TARDIS and cast a new Doctor – the childhood me could never have imagined it."
Also in this issue...
CHRIS CHIBNALL
Doctor Who's showrunner discusses the new logo and remembers his years as a teenage fan.
MICHELLE GOMEZ
Michelle reflects on her time playing Missy in this exclusive interview.
OUT OF THE TARDIS
Dan 'Strax' Starkey answers randomly selected questions from the TARDIS tin.
DAVID FISHER
A tribute to the late writer, whose stories include The Stones of Blood, The Leisure Hive and the original version of City of Death.
DOCTOR WHO LOGOS
New insights and previously unseen images from the designers who created one of Doctor Who's best-known logos.
DALEKS IN MILWAUKEE
The inside story of a unique record-breaking attempt.
COSPLAY
Christel Dee's guide to making your own Time Lord collar.
THE FACT OF FICTION
Exploring the 2011 story The Doctor's Wife.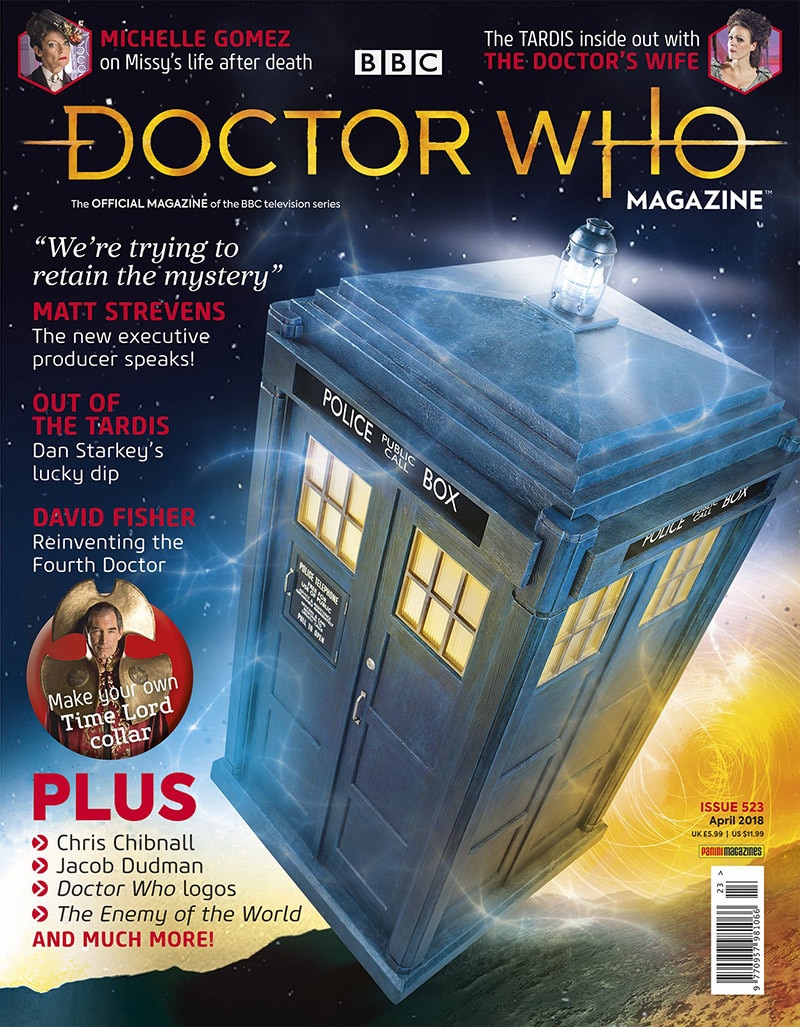 PLUS... The Blogs of Doom, season survey results, previews, book and audio reviews, news, prize-winning competitions and much more!
DWM 523 is on sale now!