April 20, 2014
The Eleventh Doctor will be joined by "a grieving young woman" in a new series of comic book adventures from Titan Comics.
Alice Obiefune has just lost her mother when the Doctor explodes into her life - heralding the start of a stunning new chapter of adventures for Matt Smith's Doctor. But what does this grieving young woman have to do with the career of a 70s musician, an amnesiac alien, and a terrifying cosmic threat?
"a grieving young woman..."
In this exclusive sketch from series artist, Simon Fraser, we see Alice depicted as beautiful but stern young woman, complete with hooped earrings, sunglasses and chunky headphones.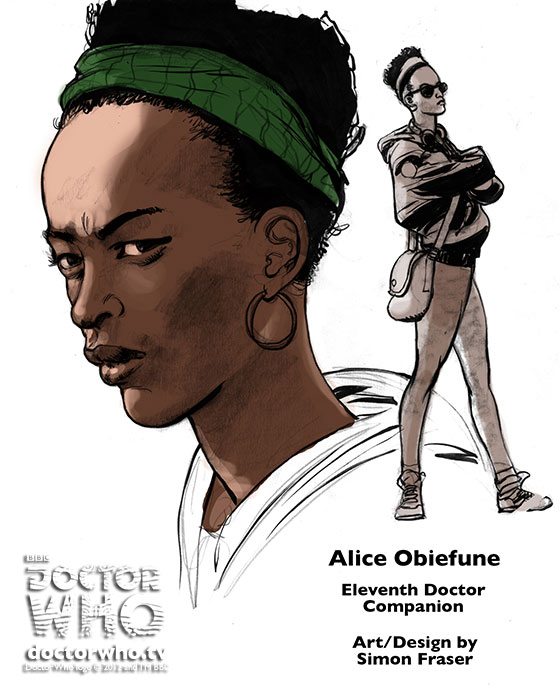 In the wake of the Second Big Bang, find out what the Doctor gets up to when Amy and Rory aren't around!
Series architects Al Ewing (Loki: Agent of Asgard, Mighty Avengers, Trifecta) and Rob Williams (Revolutionary War, Ordinary, Miss Fury, The Royals: Masters of War, Trifecta) kick off a whirlwind adventure through eternity with artist Simon Fraser (Nikolai Dante, Grindhouse, Doctor Who) on 23 July 2014!
"dreaming of bigger, brighter things..."
There's also a new companion for the Tenth Doctor, as Eisner Award-winning Nick Abadzis (Laika) and fan-favorite Elena Casagrande (Angel, Suicide Risk, Doctor Who, Star Trek) take control of David Tennant's TARDIS for their first five-issue arc.
Gabriella Gonzalez is stuck in a dead-end job in her family's New York Laundromat, dreaming of college and bigger, better and brighter things.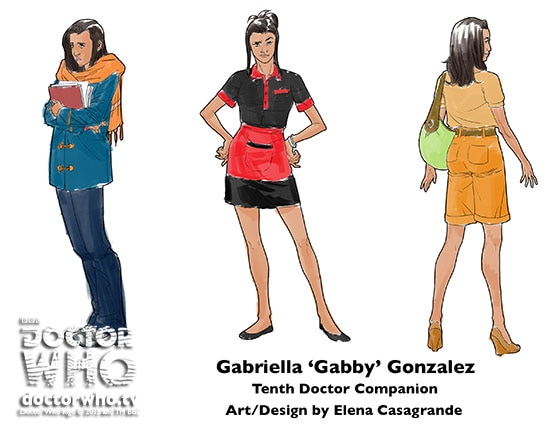 After Donna Noble's tragic exit at the end of Series Four, the Doctor thought he was done with travelling companions. But Gabby Gonzalez is going to prove him wrong… if she survives the night!
Both the Tenth and Eleventh Doctor ranges will be available from 23 July 2014. A Twelfth Doctor range will follow later in the year.
You can find out more about Titan Comics and how to pre-order the Doctor Who ranges now.