September 03, 2020
The next of the Time Lord Victorious stories is out now! The Doctor Who annual this year contains a guide to the Dark Times, the times of chaos, as written by Melody Malone herself, River Song. And you can get a sneak peek!
The Doctor Who 2021 Annual is out now, you can read more and find where to order here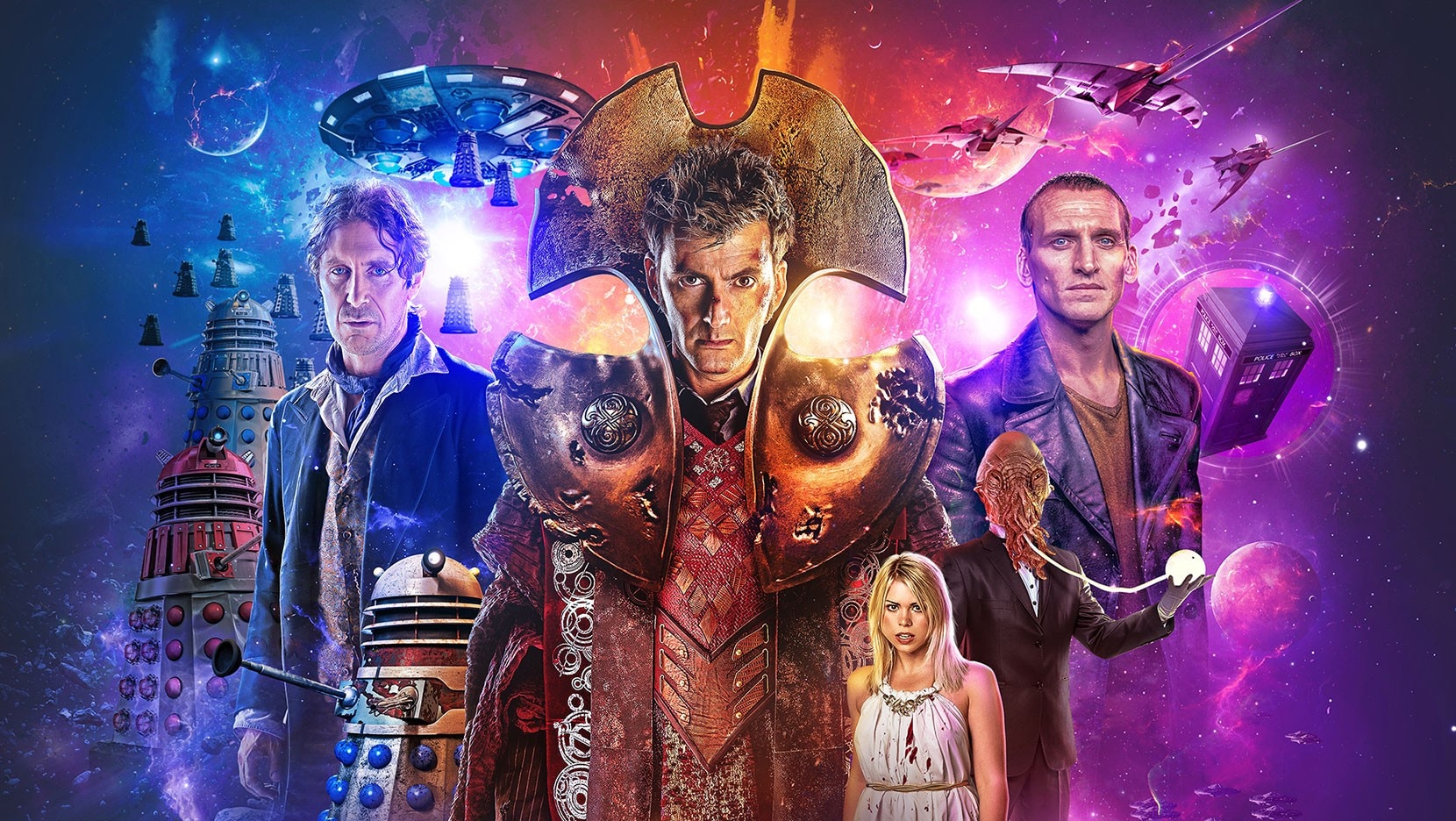 Available as an exclusive to DoctorWho.Tv, you can read an extract from this guide to the Dark Times here:
The Kotturuh crisis has intensified following the Doctor's intervention (well, of course it has!), and Dalek involvement now threatens the fabric of the universe, according to the latest reports from the Dark Times.

Since the rise of the Kotturuh – the so-called 'Bringers of Death' – no species in the universe has been spared from their incredible power. And, after a period of immortality for all living creatures, the situation has changed dramatically.

The current crisis began when the Kotturuh discovered they had a terrible power: the ability to end or limit life. They see death as their religion and their gift – and they have been roaming the universe, doling it out.

Often the Kotturuh visit worlds peacefully and allocate lifespans after talking with the people who live there. But on other occasions, they appear in the skies and obliterate the population with no discussion.

Some have said that the Kotturuh's actions are necessary to prevent any one society from becoming too dominant, or to limit the spread of 'unworthy' species. Others have fought back or fled.

The arrival of the Doctor in the Dark Times has altered the course of the battle. Can he bring order to the chaos? Fat chance, but I'm sure he'll set the cat among the pigeons, at least. And how will the rise of the Dalek Empire affect the situation? Not favourably, I expect.

With the Doctor on the war-path, and on the run from his own death, the situation has never been more dangerous – or thrilling!
For more, make sure you pick up a copy of the Doctor Who 2021 Annual.
The 2021 annual is jam packed with activities, puzzles, stories, facts and illustrations, including a thrilling peek into the world of the Doctor's ship with a TARDIS Tour and TARDIS Trip Reviewer.
This annual also has more on Series 12, such as in-depth fact files of episodes like Nikola Tesla's Night of Terror. Plus, there are multiple opportunities to get to know your enemies better with breakdowns of monsters like the Skithra, Dregs, the CyberMasters and much more.
The Doctor Who 2021 Annual is out now, you can read more and find where to order here