March 29, 2013
Transform your iPhone, iPad or iPod into the eye of a Dalek. Take photos and movies from a Dalek point of view and see the world as the Doctor's oldest and deadliest enemy.
The enhanced version 3.0 of Eyestalk has been released on iTunes. Now officially licensed by BBC Worldwide, the Eyestalk app boasts an Asylum of the Daleks setting, enhanced effects across 50 years of different Daleks and an improved user interface.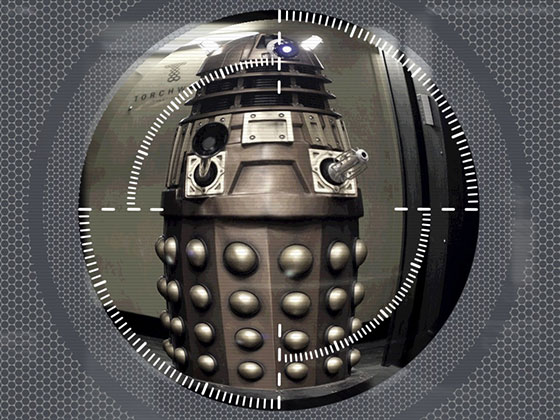 Users can share their photos directly to Facebook, Twitter and Flickr, as well as being able to iMessage or text them to friends. You can also record HD videos of your exterminating antics, and apply the Eyestalk effects to previously shot videos or pictures from your library.
The app is available globally from iTunes, and has been tested on the iPhone 3GS, iPhone 4,4S,5, Touch (4th Generation), iPad2, iPad3 and Mini.