November 12, 2016
Penguin presents the unabridged downloadable audiobook edition of Doctor Who: The Twelve Doctors of Christmas, a new collection of Christmas adventures, starring twelve incarnations of the Doctor plus many of his friends and enemies.
This collection is read by:
Sophie Aldred, who played companion

Ace

Adjoa Andoh, Martha Jones' mother, Francine
Rachael Stirling, Ada from The Crimson Horror
Chris Addison, Seb from Doctor Who Series 8
Listen to an excerpt of Chris Addison reading The Persistence Of Memory here:
Includes stories by Jacqueline Rayner, Colin Brake, Richard Dungworth, Mike Tucker, Gary Russell and Scott Handcock.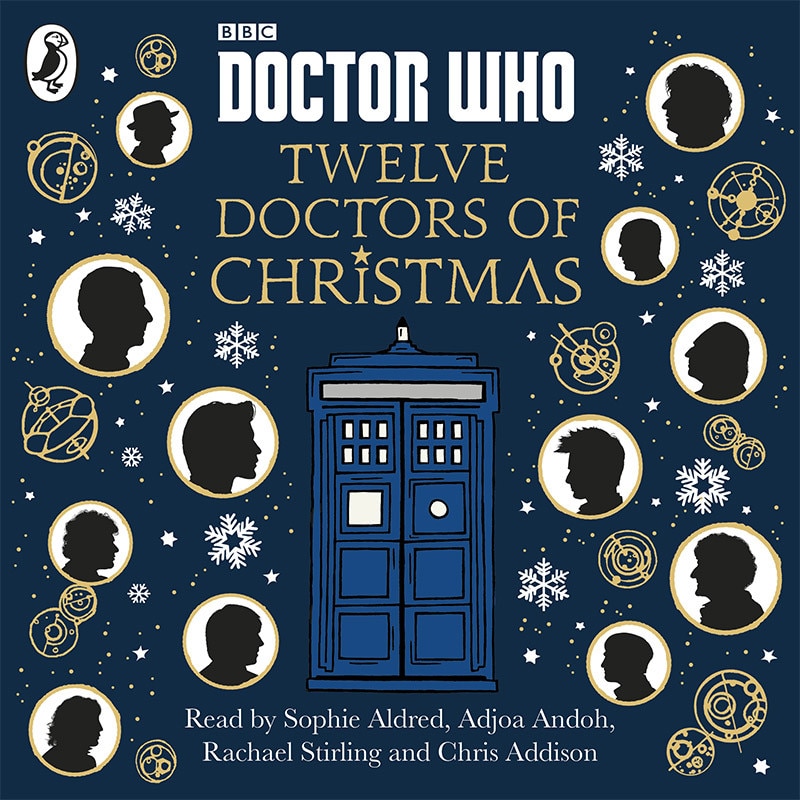 The Twelve Doctors Of Christmas audio book is available to download now
A CD set will be released in 2017.