February 13, 2017
Last year, a Doctor Who "Stickers Pack" was released for iMessage on iPhone and iPad - now Whovians can enjoy a second pack to share online.
Read details on the Doctor Who Stickers Pack 1
Working with the BBC Worldwide, app developer Paul Gee of Moonboom Limited and Graeme Neil Reid (the artist behind our Cybermen Monster Month wallpaper) created another 30 high quality images for the Doctor Who Stickers Pack 2.
Each image is an original watercolour painted by Graeme which is then digitally embedded in a dedicated sticker pack.
Purchase the Doctor Who Stickers Pack 2 here (£1.99/$1.99)
The pack contains Doctors and monsters, new and old, from over 50 years of the world's longest running sci-fi TV series. Each sticker can be shared with friends, fans and family in text messages.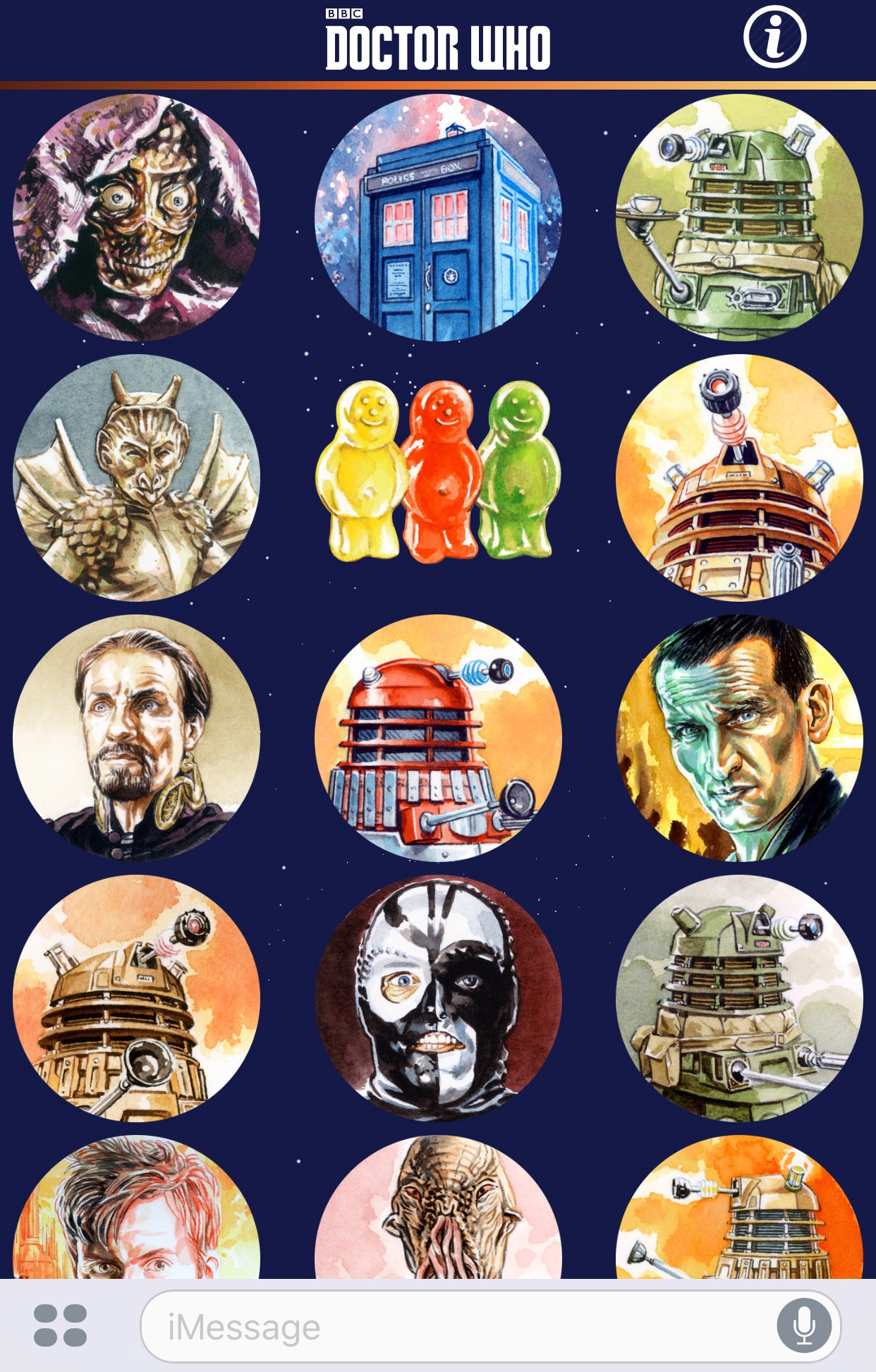 Stickers Pack 2 brings the Ninth and Tenth Doctors to iMessage, plus the Daleks, their creator Davros, River Song, an Ice Warrior, 4 incarnations of the Masters, the Ood, jelly babies, Adipose, the Autons and more.
Purchase the Doctor Who Stickers Pack 1& 2 bundle
If users have bought Pack 1 then they can still take advantage of this price.