August 17, 2017
The latest Special Edition of Doctor Who Magazine explores some of the landmark reference works devoted to the series.
More has been written about Doctor Who than any other television series in history. What prompts this exhaustive analysis? And how was research into the show's complex production conducted in the years before home video, conventions and the internet?
From the very first episode guides compiled by Doctor Who story editors for their colleagues in the 1960s, to the fanzines of the 1970s, the first authorised books based on the show and the wide variety of publications available today – this is the story of how successive generations of fans and historians have referenced the Doctor.
Editor Marcus Hearn says:
"I've got a house full of reference books about Doctor Who, but I'm not sure there's ever been a publication looking at how they evolved. It's been fascinating to read about Jean-Marc Lofficier, Peter Haining, Jeremy Bentham and all the other pioneers in the field, as well as more recent projects that examine the series in unprecedented depth. It's an aspect of Doctor Who that's never been looked at in this way before, and it's full of surprises."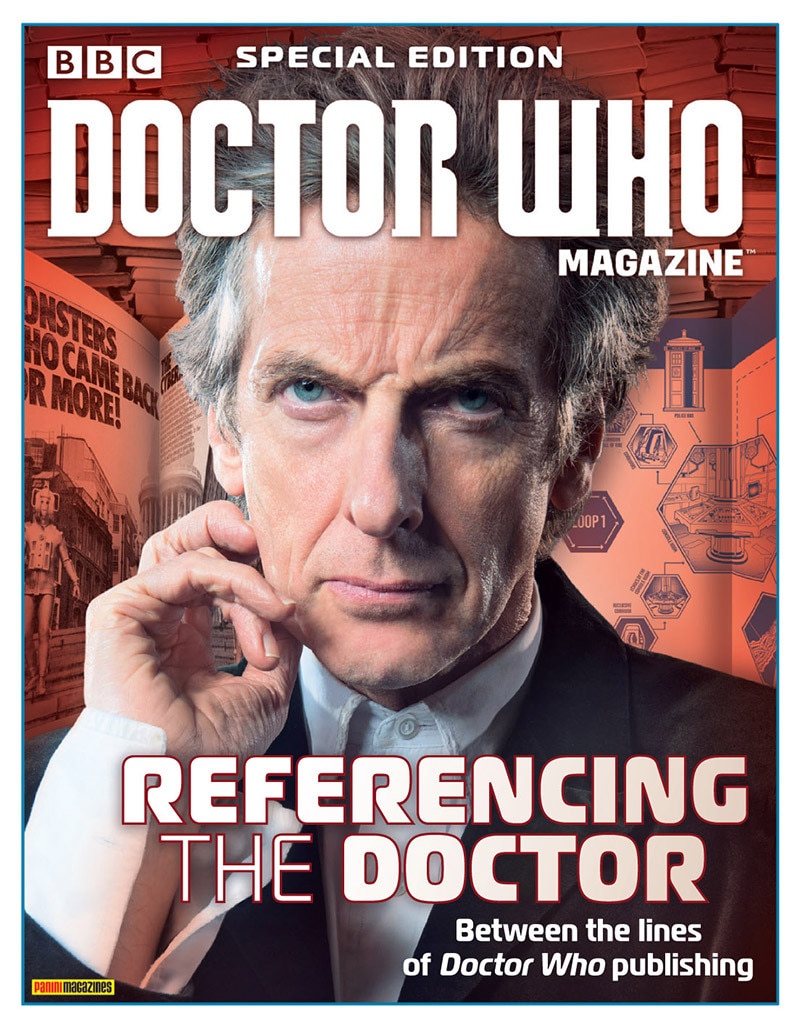 Doctor Who Magazine Special Edition: Referencing the Doctor is on sale now.