March 04, 2017
The latest issue of Doctor Who Magazine is released later this week and includes a touching tribute to the man who played the War Doctor, Sir John Hurt.
We have all the details and artwork from Doctor Who Magazine Issue 510, out March 9, below.
EXCLUSIVE OFFER: Save over £30 on annual print subscription (UK)
From Alien to Z Cars, DWM celebrates the extraordinary career of an acting legend who became the Doctor's secret incarnation in 2013, including tributes from David Tennant, Steven Moffat, David Warner and Louise Jameson.
Executive producer, Steven Moffat, says:
"It doesn't need saying – John Hurt was one of the greatest actors who ever lived.

That's not even controversial, that's just a fact. I only met him a handful of times, but I can confirm the other thing that everyone else has been saying about him: he was also incredibly nice. Now, nice doesn't seem like much of compliment, but you have to remember that this man was, quite rightly, worshipped by everyone he met. Worship has been known to go to people's heads – but not John's.

If a man can remain humble and kind and warm as the world basically genuflects around him, then that is no ordinary man. The Doctor would be proud to be John Hurt – and for one very special day, he was."
ALSO INSIDE THIS ISSUE
DAVID TENNANT INTERVIEW
The Tenth Doctor actor shares warm memories of working with John Hurt on 2013's The Day of the Doctor.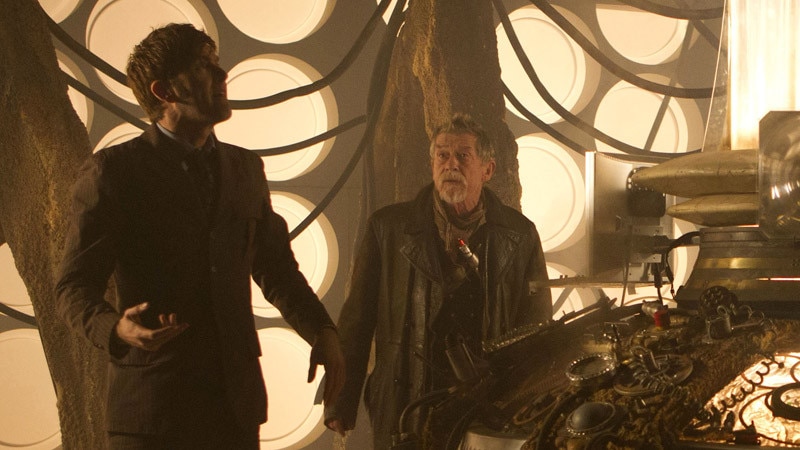 STRONG TO THE FINISH
John Hurt's Big Finish colleagues pay tribute to him – a special interview with Nicholas Briggs, Jason Haigh-Ellery and David Richardson.
ASK STEVEN MOFFAT
Showrunner Steven Moffat answers readers' burning questions.
RICHARD AND THE DOCTOR
DWM speaks Comic Relief's co-founder Richard Curtis about his role in 1999's The Curse of Fatal Death and writing 2010's Vincent and the Doctor.
WHO CREATED DOCTOR WHO?
Coinciding with the 100th anniversary of Sydney Newman's birth, a feature on how he was frustrated in his attempts to be officially recognised as Doctor Who's creator.
HOME TAPING
What did fans do before the days of home video releases? Before DVD, Blu-ray and digital downloads? DWM follows the story of preserving off-air copies of Doctor Who.
DRAMATIC FX
We examine how the visual effects of 1977's The Invisible Enemy were achieved on a miniscule budget.
DOORWAY TO HELL
The original Master is up to no good in Part Three of our brand-new comic strip, written by Mark Wright and illustrated by Staz Johnson.
DAY OF THE MOON
The Doctor and his companions lead a revolution against the memory-erasing Silence in this issue's Time Team.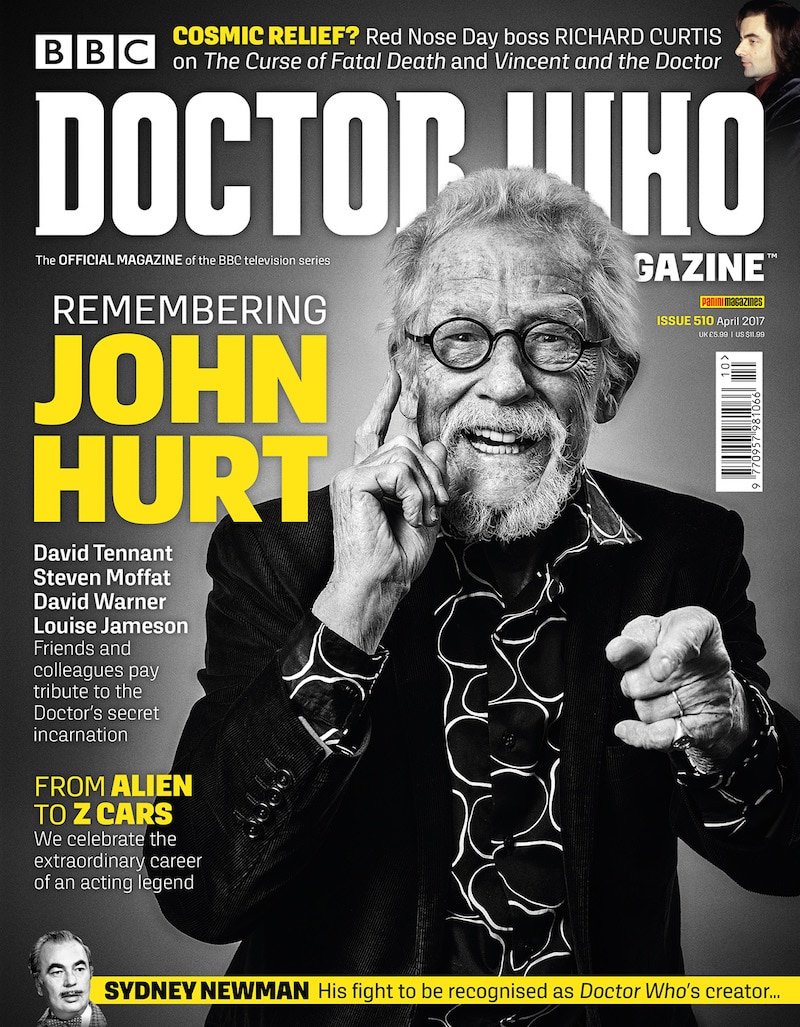 PLUS! All the latest official news, reviews competitions, the DWM crossword, and more!
DWM 510 is on sale from March 9, 2017