November 19, 2016
The latest issue of Doctor Who Magazine, issue 506, is out now and includes all your favourite regular features and a special look at the Second Doctor and the animated version of The Power of the Daleks.
EXCLUSIVE OFFER: 40% off Doctor Who Magazine subscription
Check out the cover artwork and what's inside below.
In November 1966, Doctor Who undertook its trickiest challenge to date. Could it survive with a brand new lead actor? Half a century later, DWM celebrates the lasting legacy of Patrick Troughton!
ALSO INSIDE THIS ISSUE…
WE WILL GET OUR POWER!DWM meets the team that brought the Second Doctor's début adventure The Power of the Daleks back to life as a brand-new animation!
ASK STEVENDoctor Who showrunner Steven Moffat answers readers' questions.
THE MAN WHO BUILT THE TARDISDWM reveals the story of the man who designed the original TARDIS set back in 1963 – Peter Brachacki.
THE ART OF THE DIRECTORWe continue the interrogation of Doctor Who directors Daniel O'Hara, Ed Bazalgette, Daniel Nettheim, and Douglas Mackinnon.
BLOODSPORTThe second and concluding part of the latest comic strip adventure featuring the Twelfth Doctor and Jess, written by Mark Wright and illustrated by Staz Johnson.
THE PANDORICA OPENSThe Time Team watch the nail-biting finale of the Eleventh Doctor's first series with this month's two-parter, The Pandorica Opens/The Big Bang.
THE END OF THE WORLDWriter Russell T Davies reveals fascinating new facts about his 2005 classic in this issue's Fact of Fiction feature.
PLUS! All the latest official news, reviews, competitions, and The DWM Crossword!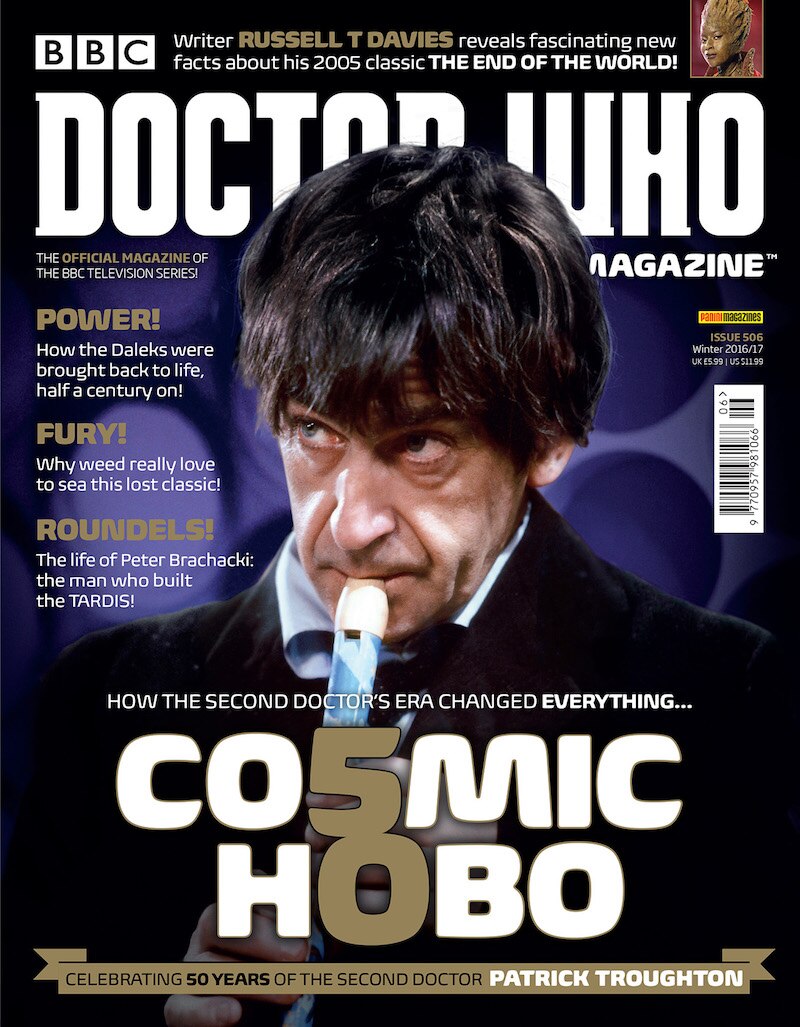 Doctor Who Magazine 506 is on sale now