December 12, 2017
The latest issue of Doctor Who Magazine includes a FREE Thirteenth Doctor poster / Twelfth Doctor wallchart and a revealing preview of the Christmas Special, Twice Upon A Time!
Check out the cover art and what's inside below.
DWM 520
PEARL MACKIE
Pearl talks to DWM about saying goodbye to companion Bill Potts.
MARK GATISS
An interview with Mark Gatiss, who plays the Captain in the 2017 Christmas Special.
STEVEN MOFFAT
Doctor Who's outgoing showrunner previews his final story, Twice Upon a Time.
EARL CAMERON
Actor Earl Cameron – 100 years old this year! – recalls playing astronaut Glyn Williams in the 1966 story The Tenth Planet.
PHILIP HINCHCLIFFE
The legendary Doctor Who producer explains how the series' feature-length omnibus repeats were created in the 1970s.
PADDY RUSSELL
A tribute to the late Paddy Russell, Doctor Who's first female director and one of British television's pioneers.
INSIDE SHADA
The team behind the new version of Shada reveal how Douglas Adams' 'lost' 1979 story was finally completed.
DANIEL HILL AND OLIVIA BAZALGETTE
Actor Daniel Hill and production assistant Olivia Bazalgette tell DWM how the filming of Shada marked the beginning of their long relationship.
SHADA ON LOCATION
Memories of the making of Shada from special effects assistant Steve Cambden, along with rare and previously unseen images from the 1979 location shoot.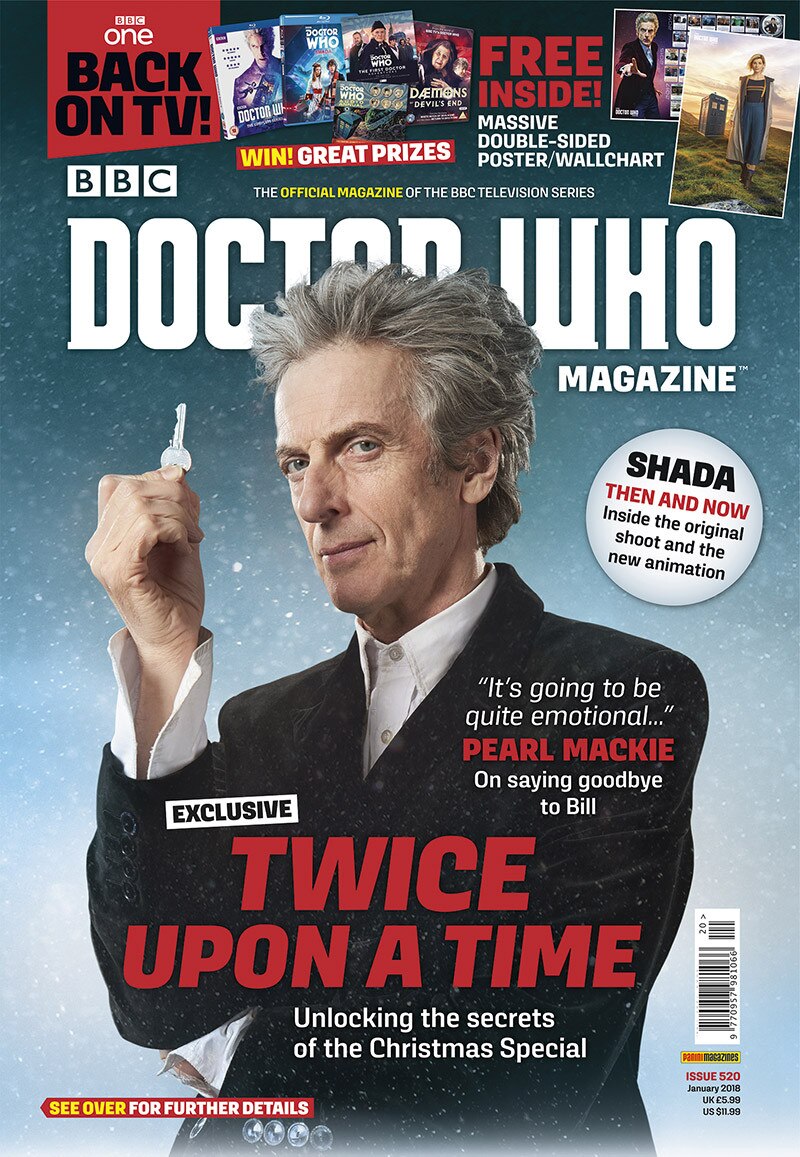 PLUS... The Blogs of Doom, previews, book and audio reviews, news, the DWM Christmas Quiz and prize-winning competitions!
Doctor Who Magazine 520 is on sale now!