February 07, 2017
The latest issue of Doctor Who Magazine - no. 509 - is out now and has all the usual great features and exclusive interviews. Check out the cover art and what's inside below.
EXCLUSIVE OFFER: DWM Digital Subscription - Over 45% off
DWM chats to self-confessed Doctor Who fan Rufus Hound – Sam Swift the Quick in 2015's The Woman Who Lived, and most recently the latest incarnation of the Meddling Monk for Big Finish – about how he enjoyed being part of something he personally loves so much…
"All my anxiety dissipated within the first two hours of arriving," says Rufus of his work on The Woman Who Lived. "I have never worked with a crew that was more like a family. I have never worked alongside actors who took the work seriously, but themselves not terribly seriously, as was true of Maisie [Williams] and Peter [Capaldi], who I spent most of my time with."
You can read the full interview inside the new magazine...
ALSO INSIDE THIS ISSUE…
ASK STEVEN! Doctor Who's showrunner Steven Moffat answers readers' burning questions.
INDEFINABLE MAGIC We investigate the weird world of the supernatural in the Doctor Who universe...
DOOM COALITION 4 The Eighth Doctor, River Song, the Meddling Monk and the Weeping Angels all feature in the brand new audio box set Doom Coalition 4! We find out more…
RODNEY BENNETT TRIBUTE DWM pays tribute to Rodney Bennett, the director who oversaw three very different productions during the early years of Tom Baker's tenure as the Doctor.
DOORWAY TO HELL The original Master is back! Find out what he's up to in Part Two of our brand-new comic strip, written by Mark Wright and illustrated by Staz Johnson.
THE MUTANTS In this issue's Fact of Fiction, the Third Doctor and Jo Grant are sent on a mission that will affect the evolution of an entire planet, as we take a look at this 1972 adventure.
THE IMPOSSIBLE ASTRONAUT Space 1969 awaits for the Doctor, Amy, Rory and River Song as the Time Team reach the 2011 season-opener in their mission to watch every episode of Doctor Who.
REVIEWS DWM reviews the latest book, audio and DVD releases in the world of Doctor Who.
COMING SOON Previews of all the latest Doctor Who CD and book releases.
PLUS! All the latest official news, competitions, the DWM crossword, and our annual survey poll!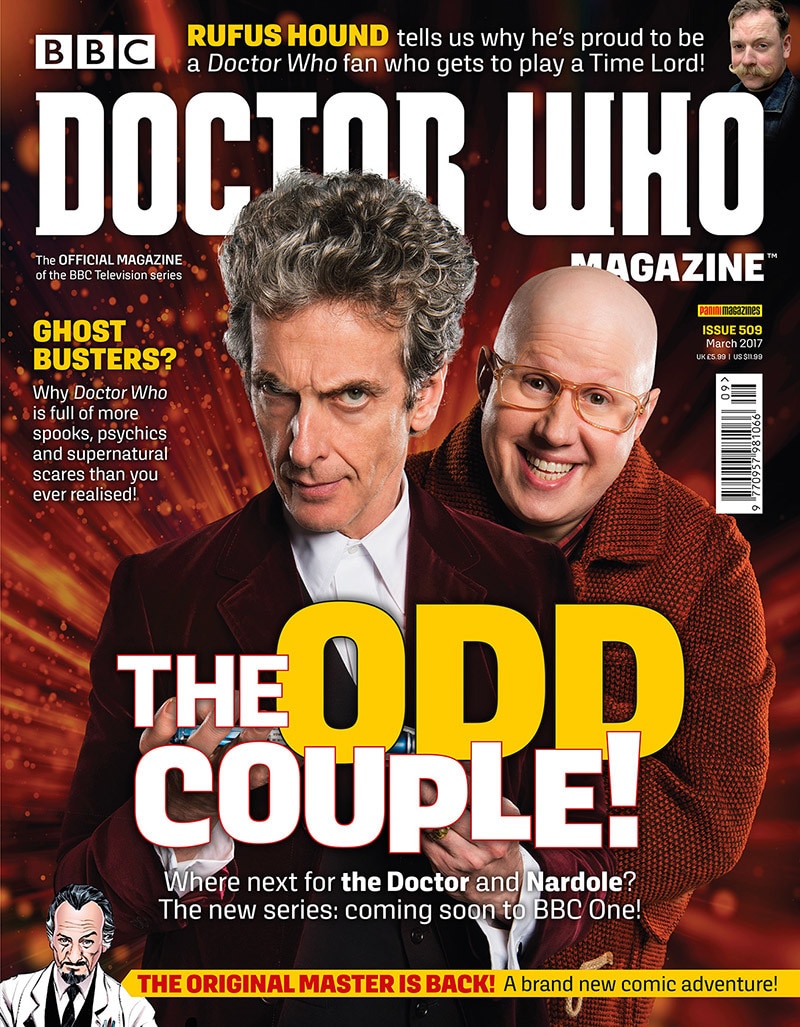 Doctor Who Magazine 509 is on sale now! Check out our EXCLUSIVE digital subscription offer here - over 45% off!