May 24, 2016
The latest issue of Doctor Who Magazine is a very special issue. It is number 500 after all, and includes a rare interview with a twist.
First Doctor William Hartnell is the only actor to play the Doctor never to be interviewed by DWM, as it started in 1979, some four years after his death.
However, in 2004, DWM presented a unique interview with Hartnell courtesy of courtesy of Lynn Young, who had written to Hartnell, requesting an interview with him for her school project. This was in 1965, when Lynn was very young, just 11 years old.
Hartnell subsequently wrote Lynn a reply, inviting her to send him a list of questions, promising that he would do his best to answer them - and just a few months later, the actor replied to each of Lynn's nine questions.
To celebrate its 500th issue, Doctor Who Magazine has invited current Doctor Peter Capaldi to answer the same nine questions. Now readers can compare and contrast the responses of the First and Twelfth Doctors - aged 57 and 58 years old, respectively, at the time of answering.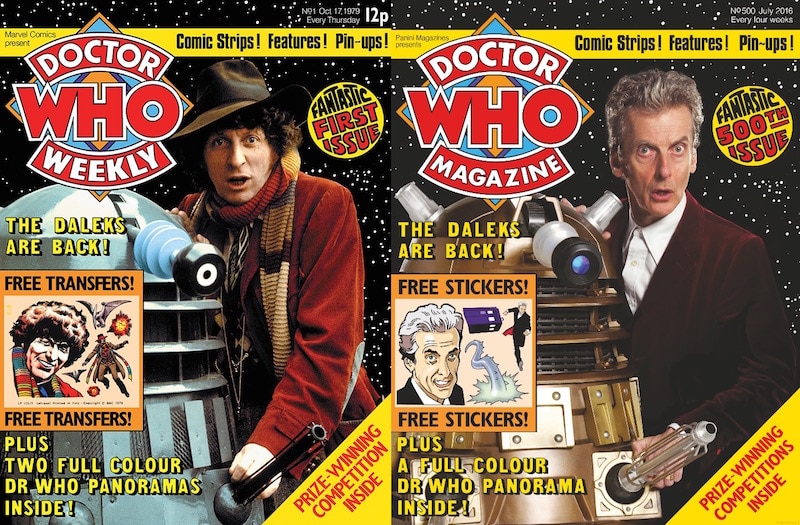 Here's an exclusive excerpt from the DWM 500 interview.
What had you hoped to be when you were younger?
William Hartnell: "When I was fifteen I ran away from boarding school because I wanted to be a jockey! I got a job as an apprentice. My people found me and sent me back to school.
But when I ran away again a few weeks later, they let me stay at the stables. But I grew too big and too heavy to be a jockey, so at 17 I turned to my second love, the stage, and joined Sir Frank Benson's Shakespearean Company."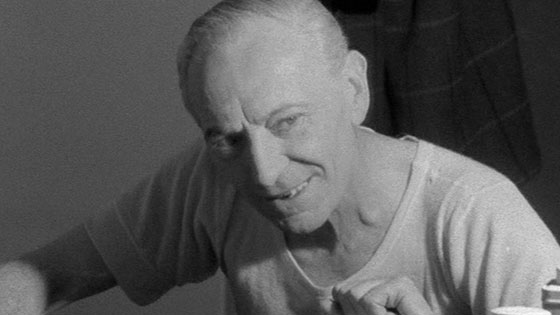 Peter Capaldi: "For as long as I can remember I wanted to be an actor. No-one in my family had any connection to show business except for my uncle Peter (I'm named after him), who had been a crooner for a while after the war. We weren't a family who went to see plays or knew anything about Shakespeare etc. We were pretty ordinary.
But I was a very creative child and my parents encouraged me, making sure that I had drawing materials when I needed them and letting me watch all kinds of shows on TV, like Ready Steady Go! and Dr Who."
You can read the full interviews in the new issue of Doctor Who Magazine, which also features: exclusive interviews with current Doctor Peter Capaldi, Fourth Doctor Tom Baker, showrunner Steven Moffat, and much more. It also comes with a double-sided A1 poster, collectable art cards, sticker sheet and an additional 116-page magazine charting the history of DWM! Full details here.
Doctor Who Magazine issue 500 is available from May 26, 2016 - subscribe and get this issue FREE!