August 06, 2016
Last week, the Doctor Who: Legacy game launched the first chapter of Bigger on the Inside. As you can see from the images here, this is something quite different and a lot of fun!
Doctor Who: Legacy is a puzzle game which lets you gem match your way through 120 hours of Doctor Who fun, including characters and settings from all eras of Doctor Who.
Download Doctor Who: Legacy here.
Bigger on the Inside Chapter 1 was written by George Mann (writer of the War Doctor novel, Engines of War, and various Doctor Who comic titles from Titan) and features the unique pixelated art style of PixelWho.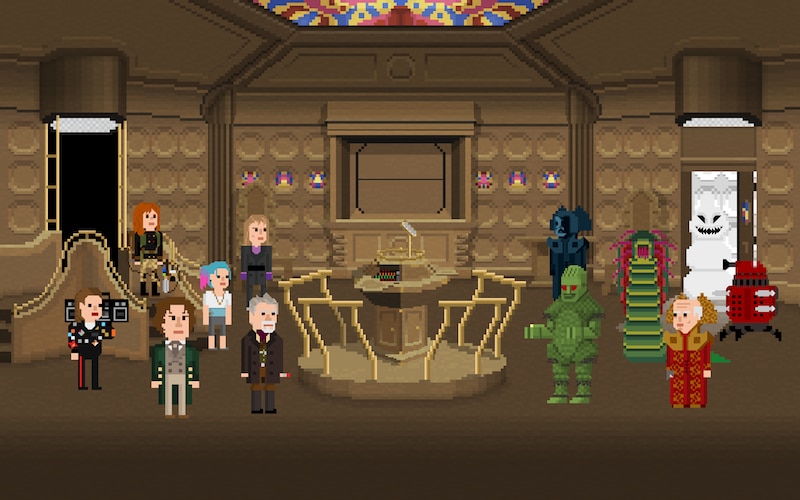 Follow the War and Eighth Doctors as they try to save the TARDIS and figure out who is behind the deadly attack on her. Group with allies such as Grace Holloway, Cinder and the Gallifreyan General, Bigger on the Inside Chapter 1 also sees the introduction of Josie Day from the Titan Comics Doctor Who range!
The 31 level premium unlock includes 20 new costumes plus their allies. Enemies include Slitheen, Gas Mask Children, Cloister Wraiths, Time War Daleks, Krotons, Fendahleen, Sycorax and an all Doctor Who nemesis created by the Legacy team - introducing the History Eater!