September 16, 2020
This year Doctor Who will have a strong presence at New York Comic Con X MCM Comic Con Metaverse with two exciting panels joining the already announced Doctor Who Spotlight panel from BBC America featuring Jodie Whittaker, Mandip Gill and Bradley Walsh.
Check out the Doctor Who panels at the Comic Con Metaverse here.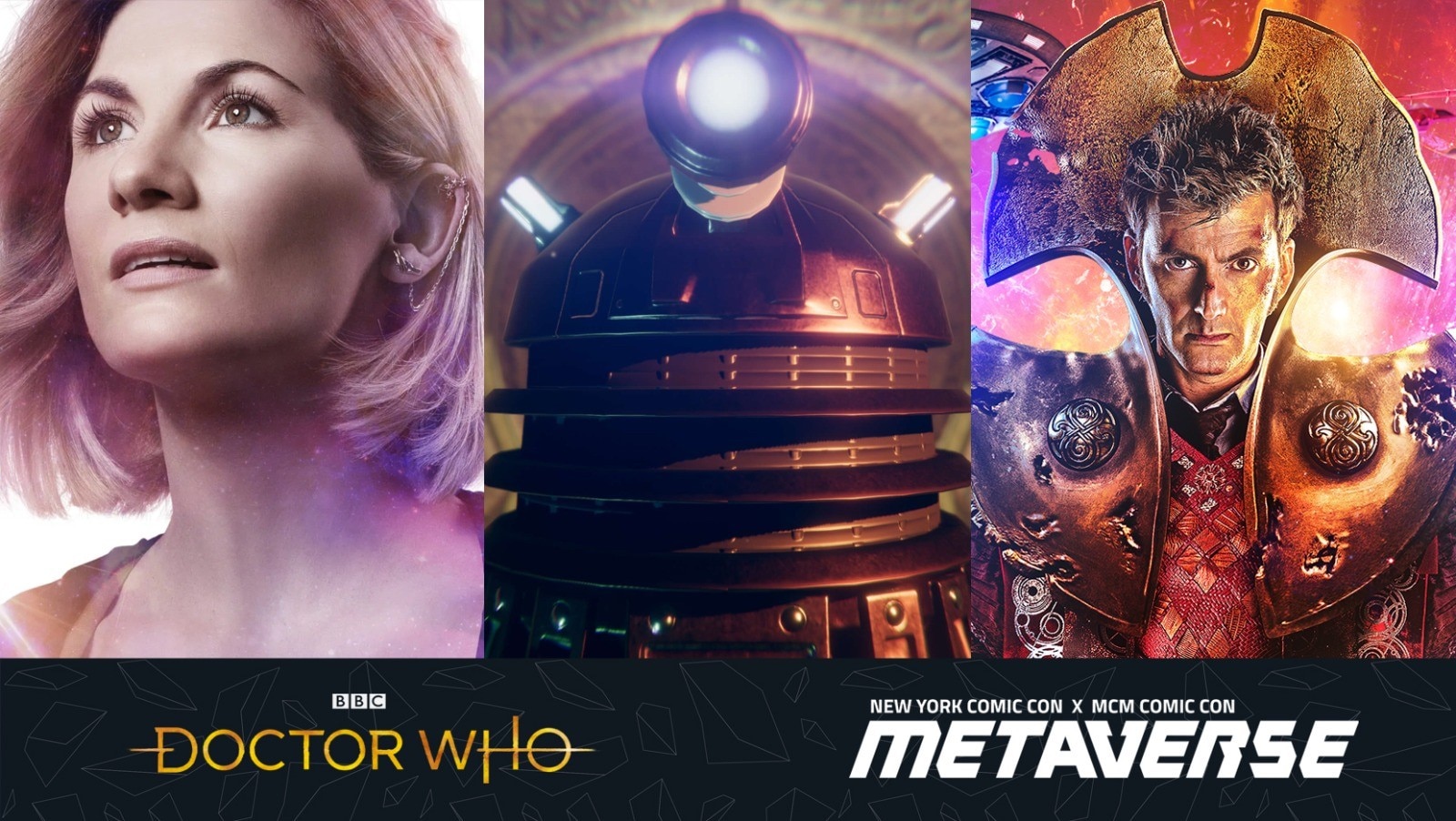 New York Comic Con and MCM Comic Con's Metaverse is a multi-faceted digital event with a focus on the fan experience. From October 8-11, Metaverse will exclusively live stream free panels on the New York Comic Con YouTube channel.
---
Doctor Who Spotlight | BBC America
Thursday 8th October
BBC America, in partnership with HBO Max is excited to bring together a new spotlight on Doctor Who and the series' return to New York Comic Con with the Doctor herself, Jodie Whittaker, companion Yaz, played by Mandip Gill, and Graham O'Brien, played by Bradley Walsh. Together with moderator Melanie McFarland, TV Critic for Salon.com, they will look back at their epic past two series in the TARDIS, which have been packed with shocking twists, turns and surprises and discuss their favourite moments to date.
---
The Making of Time Lord Victorious
Saturday 10th October
This panel will see producer and writer James Goss talk about how the ambitious multi-platform project Time Lord Victorious came together. He will be joined by Joe Sugg, Nicholas Briggs and Ayesha Antoine for a sneak peak of the animated series Daleks! due to launch in November as well hearing more from the cast about what fans can expect, who they play, and how they filmed their voiceovers during the global pandemic.
---
Exclusive: New Doctor Who games
Sunday 11th October
Also joining the Comic Con line-up is Maze Theory's exclusive panel around new Doctor Who games, which will see Ingrid Oliver (Doctor Who), Maze Theory's Studio Director Russ Harding, writer Gavin Collinson and CEO of Kaigan Games, Azmi Shah, reveal exclusive new Doctor Who adventures that form a trilogy of experiences across multiple gaming platforms.
Check out all of the Doctor Who panels at the Comic Con Metaverse here.