June 14, 2016
In a first for the show, Doctor Who has been put forward as a potential nominee for the Emmy Awards, in six different categories!
Doctor Who is now eligible for the US-based gongs due to its co-production status with the US cable channel, BBC America. Currently, the Emmys are at the ballot stage where shows are put forward for the chance to be included in the final nominations (to be announced next month).
Doctor Who's Peter Capaldi, writer Steven Moffat, director Rachel Talalay are all up for the chance to become a nominee, check out the full list below.
Outstanding Lead Actor In A Drama Series
Our current Doctor, Peter Capaldi, has been put forward in a fiercely contested category featuring over 100 other actors, including: Kevin Spacey, Steve Buscemi, Damian Lewis, Jonny Lee Miller, and many more.
Who fans will also note that also in contention are: Hugh Bonneville (Captain Avery in Series 6), Timothy Dalton (Rassilon in The End of Time), Tom Ellis (Tom Milligan from the Series 3 finale), Tom Goodman-Hill (the titular Wasp in The Unicorn & The Wasp), Tom Riley (Robin Hood in Robot Of Sherwood) and Michael Sheen (House in The Doctor's Wife).
Outstanding Writing For A Drama Series
Current showrunner Steven Moffat finds last year's epic Heaven Sent up for the ballot alongside episodes from: Downton Abbey, Mr Robot, Peaky Blinders, The Walking Dead, The X-Files, Marvel's Agent Carter and hundreds of other entries!
Outstanding Directing For A Drama Series
That episode - or EPICsode - again, Heaven Sent, and this time it's director Rachel Talalay who could end up on the nominations. She faces challenges from shows like: Fear The Walking Dead, Game of Thrones, House of Cards, Happy Valley, Humans, Marvel's Jessica Jones and many, many more!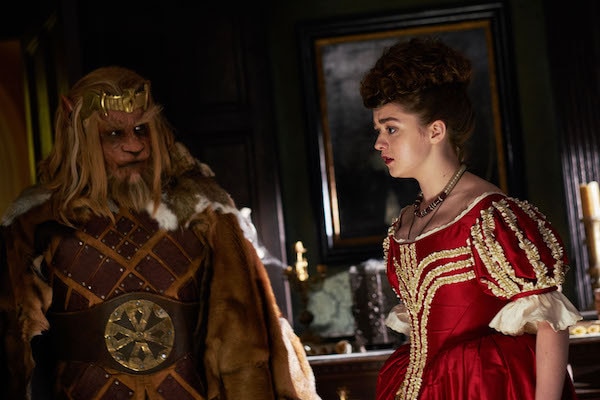 Outstanding Costumes For A Period/Fantasy Series, Limited Series Or Movie
The Woman Who Lived, from Doctor Who Series 9 and starred Maisie Williams as Ashildr, represents the show in this category which also features: Elementary, Fargo, 11.22.63, Marvel's Agents Of S.H.I.E.L.D., Penny Dreadful, amongst numerous shows.
Outstanding Production Design For A Narrative Contemporary Or Fantasy Program (One Hour Or More)
Last year's series opener gets the nod. The Magician's Apprentice is up against episodes from: Gotham, Grimm, The Leftovers, London Spy and Marvel's Daredevil, to mention but five.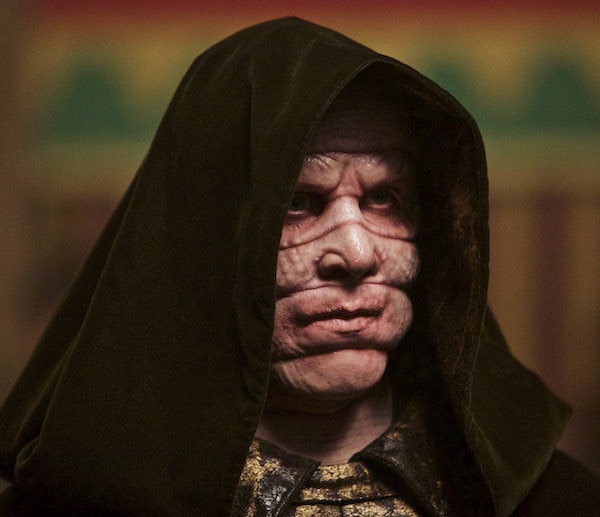 Outstanding Prosthetic Makeup For A Series, Limited Series, Movie Or Special
The Magician's Apprentice again and Prosthetic Designer Neill Gorton, along with his team, are singled out for attention for their amazing work on Davros and Colony Sarff. They're up against entries from: Da Vinci's Demons, Donald Trump's The Art Of The Deal: The Movie, Orange Is The New Black, and many more.
The final list of nominees will be announced on July 14, 2016, let's hope Doctor Who is there!