December 25, 2016
Available now from Titan Comics is an exciting new digital comic series which follows on from the adventures in the Doctor Who Christmas Special, The Return of Doctor Mysterio.
Ghost Stories issue 1 is available now and features the Ghost as featured in the most recent episode. The series comes from author George Mann, who has authored the War Doctor novel Engines Of War and many Doctor Who comic series from Titan.
Today we have Mann's commentary on this special story, check it out below along with pages from the issue.
"I've long been a fan of superhero comics, so when Andrew approached me about continuing the adventures of Grant in a series of digital-first comics, I leapt at the chance. We're telling this tale over a series of chapters, so I really wanted to make it feel as though we were getting a full series of adventures, with character arcs and an ongoing story, but with a series of separate 'episodes', too - changing foe, location and style.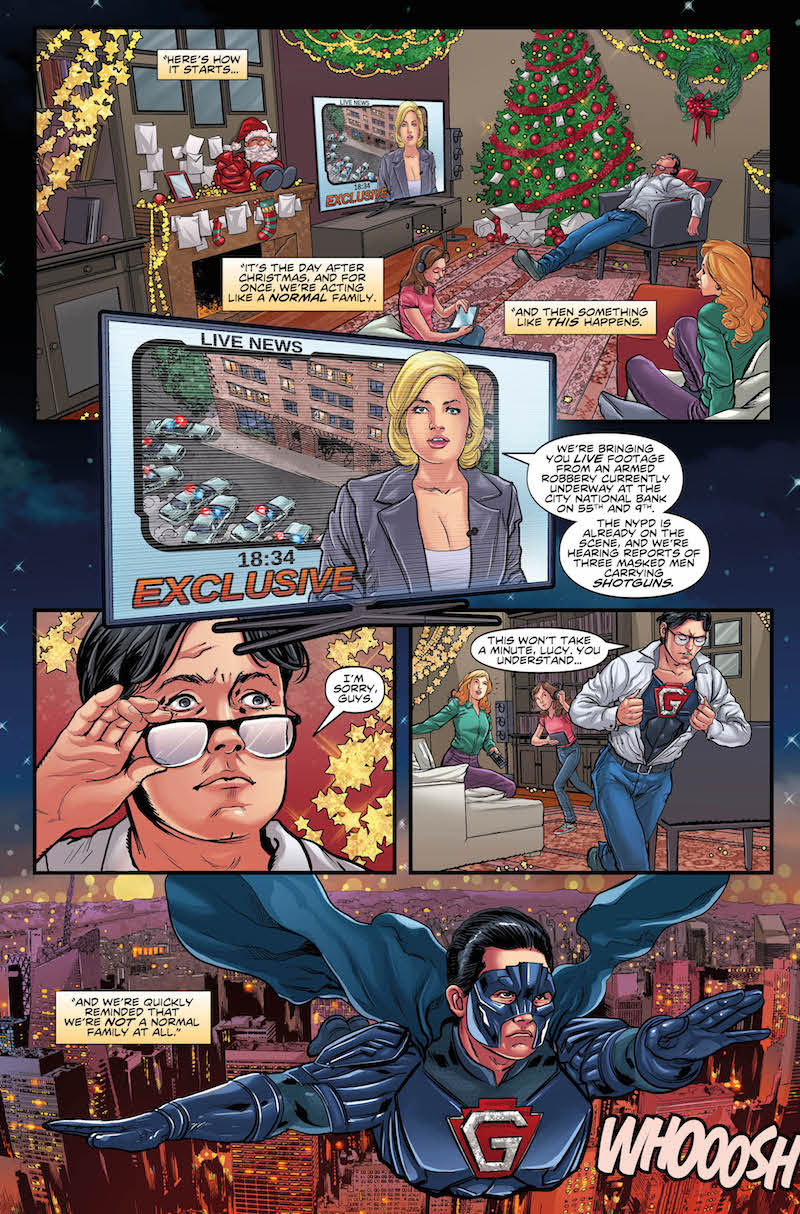 As you'll be able to tell from the cliffhanger to the opening issue, the first thing we're going to be tackling is a traditional 'super villain' story. It seemed the obvious choice to launch with – taking the character of the Ghost back into the medium that inspired him, and giving him a classic comic superhero adventure… only with the twist that this is also Doctor Who, so we've got the Twelfth Doctor there too - instigating events and turning everything upside down.
I also really wanted to explore Grant's new family dynamic. When the Doctor returns to find him at the start of issue #1 to ask for his help, it's been a good few years since the end of the Christmas Special, and Jennifer has grown up into a well adjusted, intelligent young lady. Lucy, too, is carving out a path of her own, continuing to write important journalistic pieces for the New York public.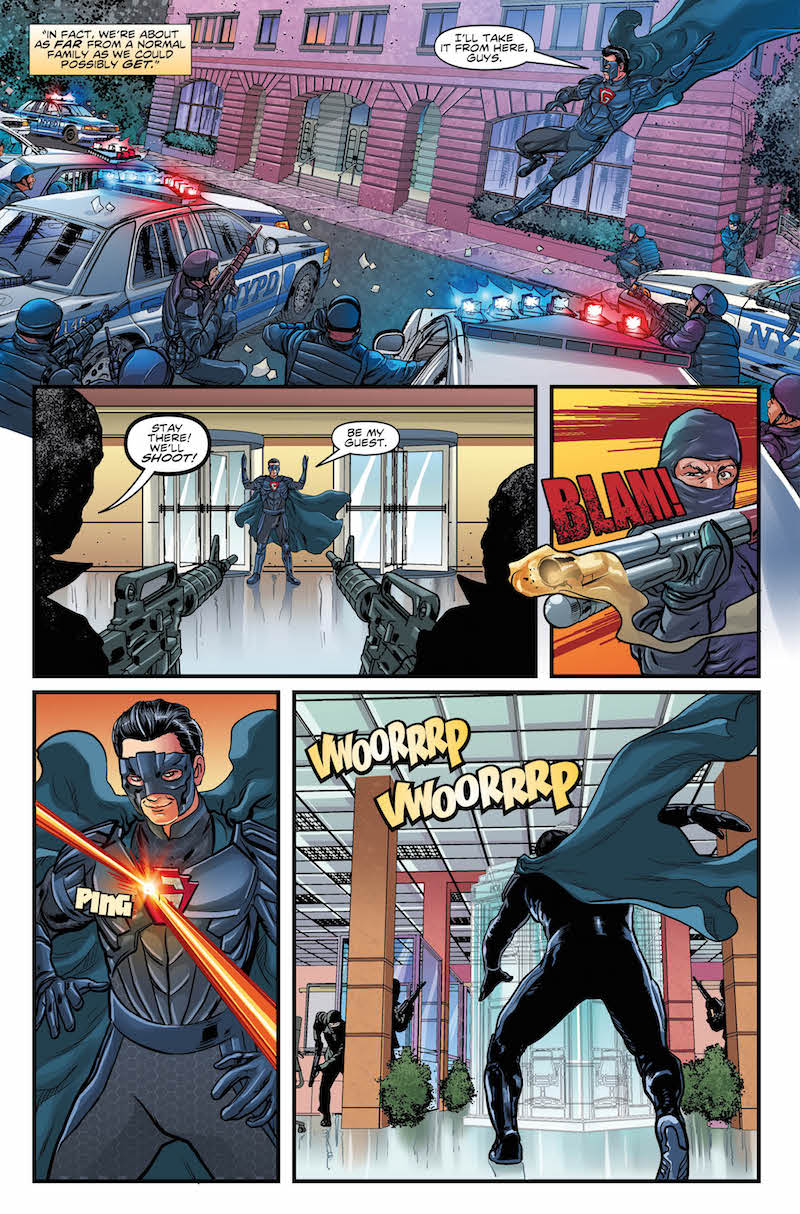 These are not characters living in the shadow of a superhero – they're flourishing because of it, and that's one of the things we'll explore as the series continues – the strength that Grant's family lend to him, and how essential they are to his, and the Doctor's, success. Lucy narrates the whole thing, casting her journalistic eye over proceedings, and giving us, as the reader, a little more insight into what it is to be a hero, and what it's like to live with one, too."