October 02, 2018
At New York Comic Con, Hero Collector will be giving Doctor Who fans the first chance to look at their figurine of Jodie Whittaker, the Thirteenth Doctor, which will be formally unveiled during the show on their stand at New York Comic Con. 
The Doctor Who Figurine Collection is released every two weeks and includes an exclusive hand-painted and highly-detailed figurine and a magazine packed with info on the character.
Find out more about The Doctor Who Figurine Collection here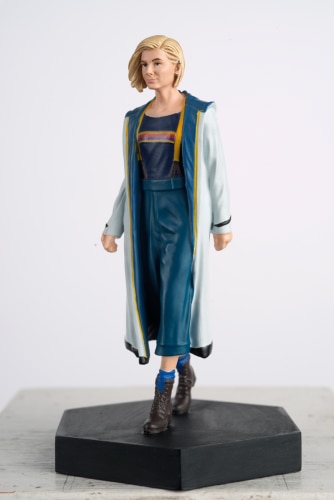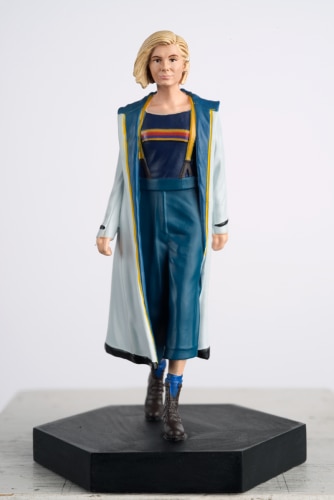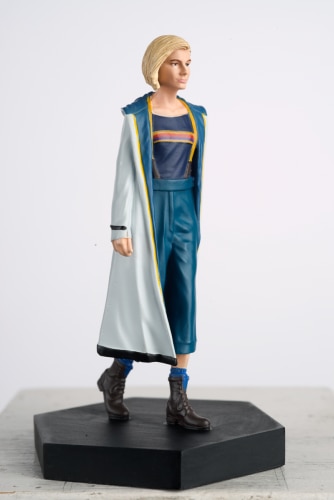 The figurine will be released on 23rd November 2018 - the 55th anniversary of the first episode of Doctor Who - and fans will be able to pre-order their own copy online as soon as it is formally announced. It will be simultaneously available in the UK and the US.
The 1:21 scale figurine shows the Thirteenth Doctor in her new costume, striding out to meet the challenges posed by the universe. It is 3.25 inches (82mm) tall, digitally sculpted, cast in metallic resin and painted by hand. It is part of Hero Collector's ongoing collection of Doctor Who figurines, and sees the Thirteenth Doctor taking her place alongside all the other Doctors and dozens of monsters from every season. In 2019, she will be joined by new monsters from Season 11. 
You can pre-order the Thirteenth Doctor figurine here (UK). and here (US).