October 02, 2017
The next special issue of the Doctor Who Figurine Collection features Aggedor, as it appears in the 1972 adventure The Curse of Peladon.
This special figurine from the classic Third Doctor (as played by Jon Pertwee) era stands a fearsome 120mm high on its plinth.
The planet Peladon is negotiating for entry into the Galactic Federation, with its king hoping to sweep aside generations of superstition and fear. Is High Priest Hepesh right? Does the return of Aggedor serve as a warning to the idealistic King Peladon to abandon the negotiations?
This highly detailed, hand-painted figurine comes complete with a magazine interviewing Katy Manning, who portrayed the Third Doctor's brave companion Jo Grant, plus Nick Hobbs, the man behind the suit, and a history of the Ice Warriors.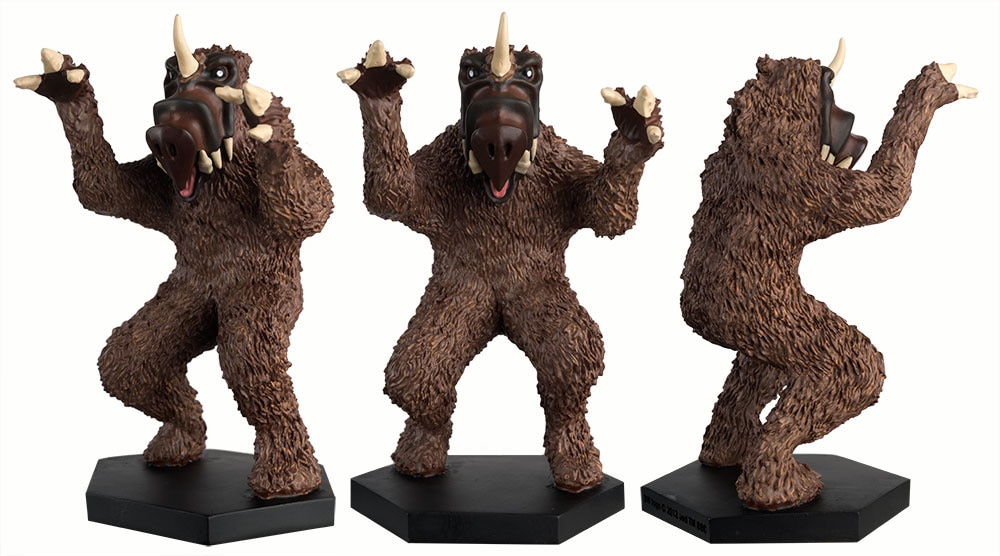 Doctor Who Figurine Collection: Aggedor is available from October 5, 2017 – purchase here.