January 04, 2017
Acclaimed Doctor Who novelist James Goss and Dr Marek Kukula, the Public Astronomer at the Royal Observatory Greenwich, discuss the science behind Doctor Who: The Pirate Planet by Douglas Adams.
Download an extract from The Pirate Planet here.
This novel, featuring Tom Baker's Doctor, is based on a long-forgotten draft of the script found in the Douglas Adams archive in Cambridge. Unseen for 40 years and vastly different from the classic TV show, this is a work by The Hitchhiker's Guide to the Galaxy author that no-one has ever read, available now.
See the details of the event, which takes place on Jan 23, 2017, below. Book your FREE tickets .
A DOCTOR WHO EVENING OF ASTRONOMICAL AND SCIENTIFIC CONVERSATION
Weaving together authoritative scientific discussion and the amazing mind of Douglas Adams, James Goss and Dr Marek Kukula explore the problems of piratical planets; impossible gravity; what it would be like to live on a hollow world; and the dastardly nature of Newton's Revenge….
Attendees will also be able to see some of the amazing artefacts in the Royal Astronomical Society Collection, including the first edition of Isaac Newton's Principia Mathematica (1687), in which Newton put forward his theory of gravity.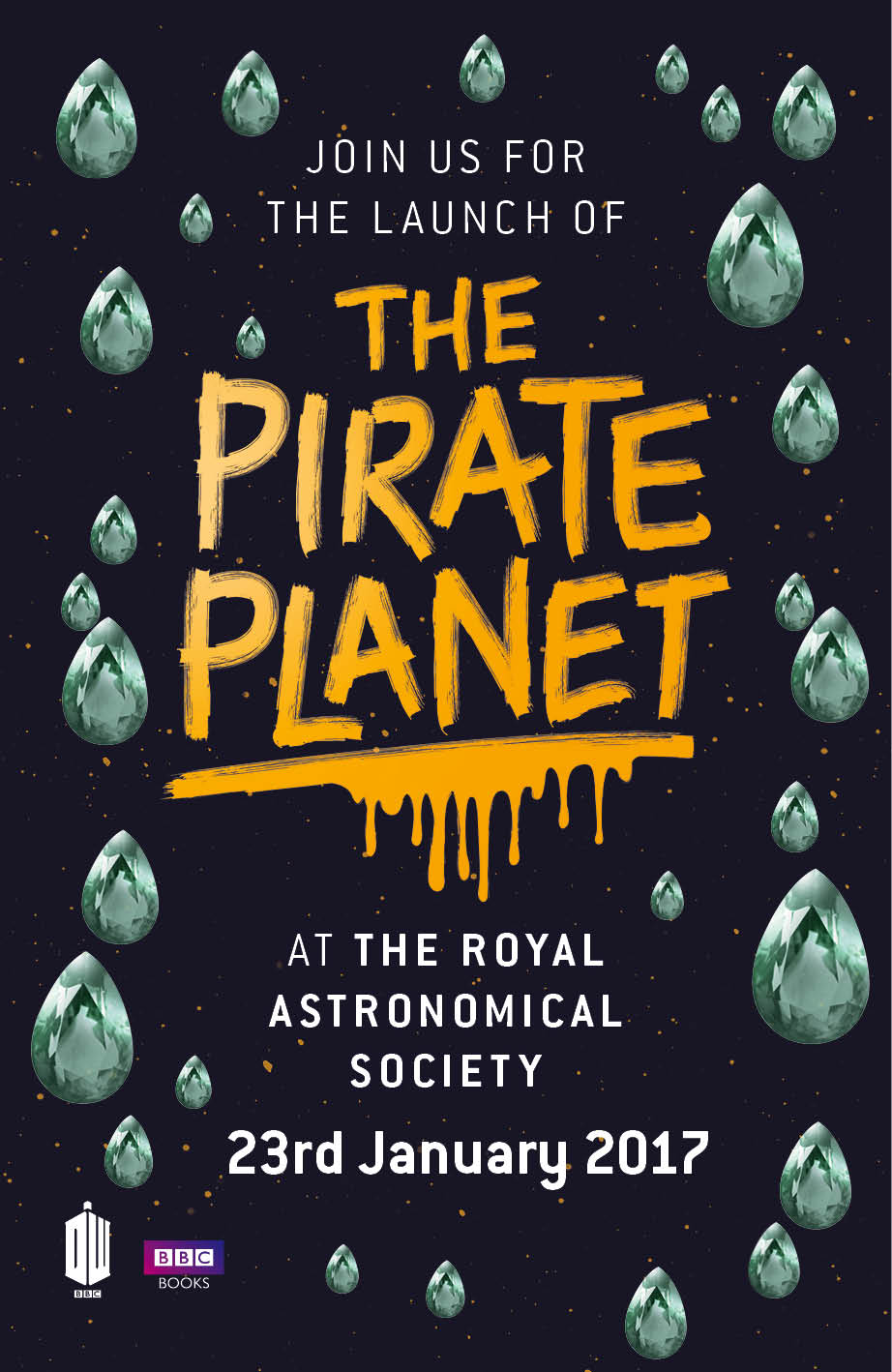 Tickets are free, a glass of fizz will be available after the lecture.
Books will be available to buy: Doctor Who: The Pirate Planet by Douglas Adams, novelised by James Goss; The Scientific Secrets of Doctor Who by Simon Guerrier and Dr Marek Kukul
A DOCTOR WHO EVENING OF ASTRONOMICAL AND SCIENTIFIC CONVERSATION
Date: January 23, 2017
Venue: Royal Astronomical Society, Burlington House, Piccadilly, London W1J 0BQ
Time slots: 6-7pm, 7-8pm, 8-9pm