December 07, 2020
Fans can now collect digital versions of their favourite Doctor Who characters for the very first time, in the form of Doctor Who: Worlds Apart trading cards!
This must-have collection from BBC Studios and Reality Gaming Group includes over 200 digital trading cards based on characters, scenes and objects drawn from the entire 57-year history of Doctor Who.
Digital card packs are available to buy from today on the Doctor Who: Worlds Apart website.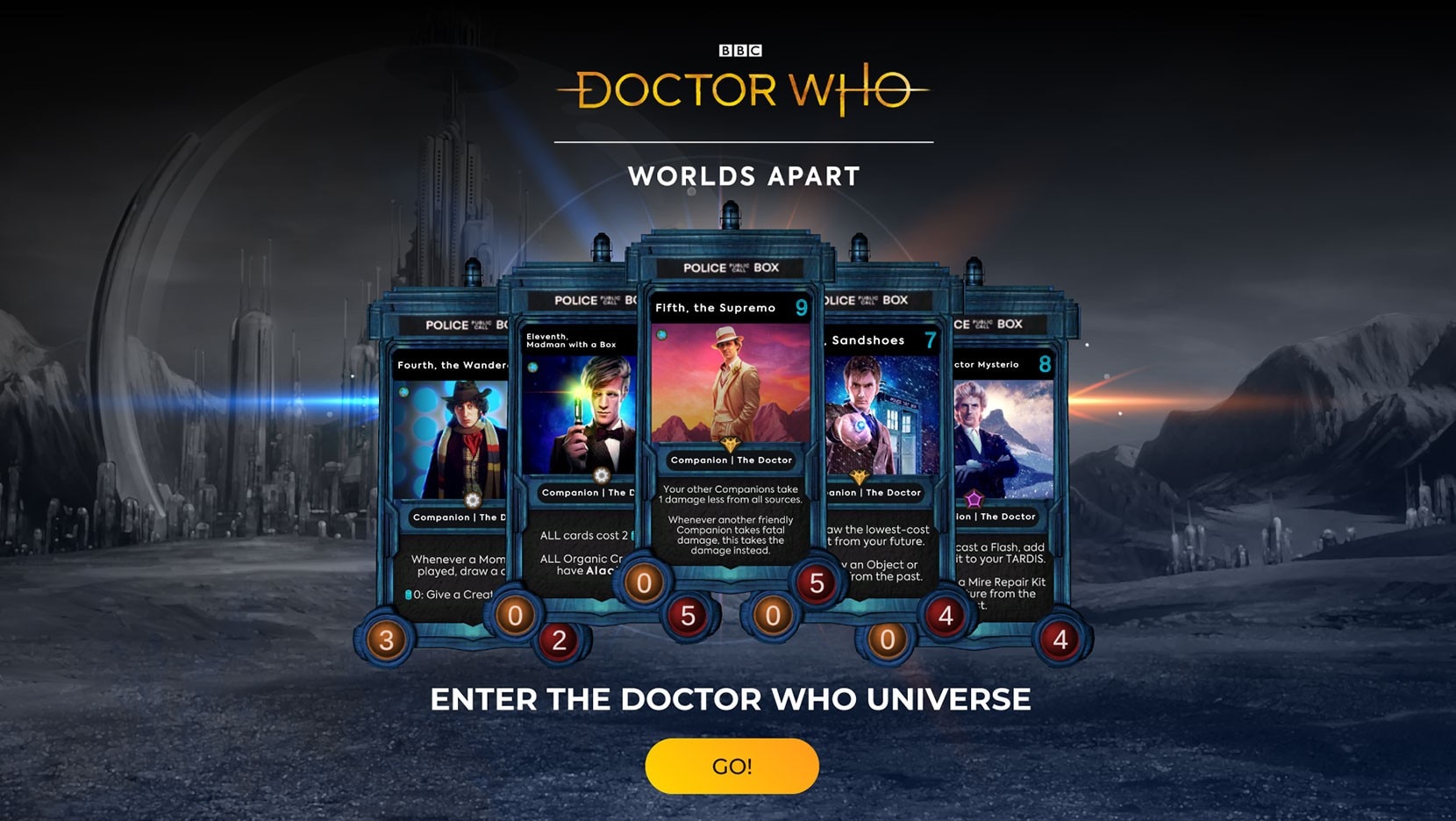 There are four different packs for fans to purchase, each containing between five and ten limited-edition cards with beautifully hand drawn images. Fans can also collect 13 different cosmetic card frames.
As with physical trading cards, some will be rarer than others, for example, the TARDIS will be rarer than the Silurian. Collectors will be able to trade their cards in the marketplace launching early next year, giving fans another opportunity to trade their favourite character with other collectors.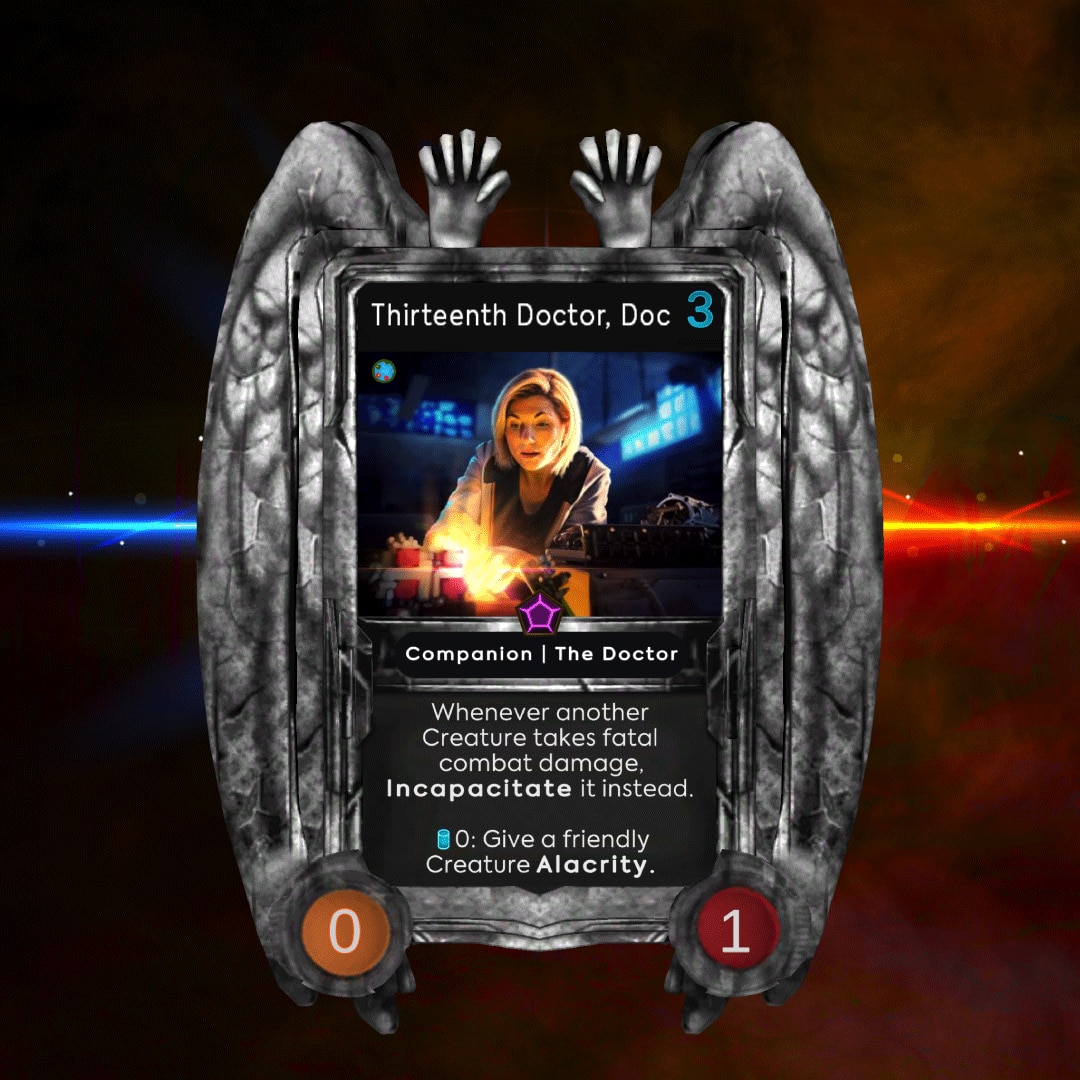 Each card is secured and protected on the blockchain, which means there can be no copies or disputes about ownership.
From next year collectors will be able use their cards to go head-to-head with friends in turn-based contests in the Doctor Who: Worlds Apart card game, a free-to-play tactical card game which will be released for PC in 2021.
The game will be action-packed, with battles fought on digital tabletop boards depicting recognisable locations from Doctor Who. Collectors will play a Time Lord, strategically outsmarting their opponents by building decks that are able to combat a wide variety of tactics.