January 17, 2017
Coming later this year are two fantastic new Doctor Who figures from Funko, the largest stylized vinyl collectibles company in the world, in the style of one of the most cherished names in collectibles history, Playmobil.
Funko have been producing Doctor Who figures for some years and have now collaborated with Playmobil to produce classic articulated, 6-inch ABS figures for a collector-focused line.
We have two images to share with you below, featuring their first two Doctor Who releases - the Fourth and Eleventh Doctors. They will be hitting stores in Spring, 2017, check them out below.
The Fourth Doctor
Played by Tom Baker from 1974 until 1981.
For more details on the Fourth Doctor, click .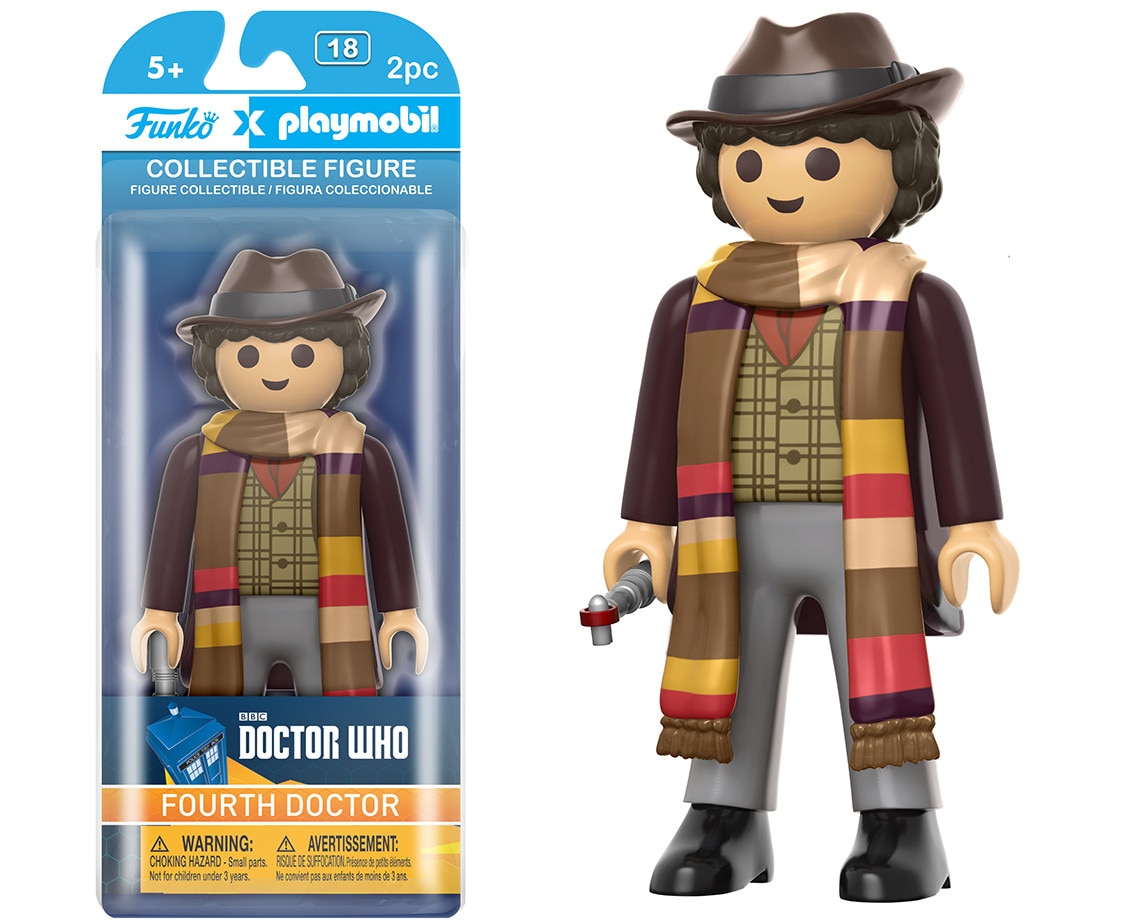 The Eleventh Doctor
Played by Matt Smith from 2010 until 2013.
For more details on the Eleventh Doctor, click .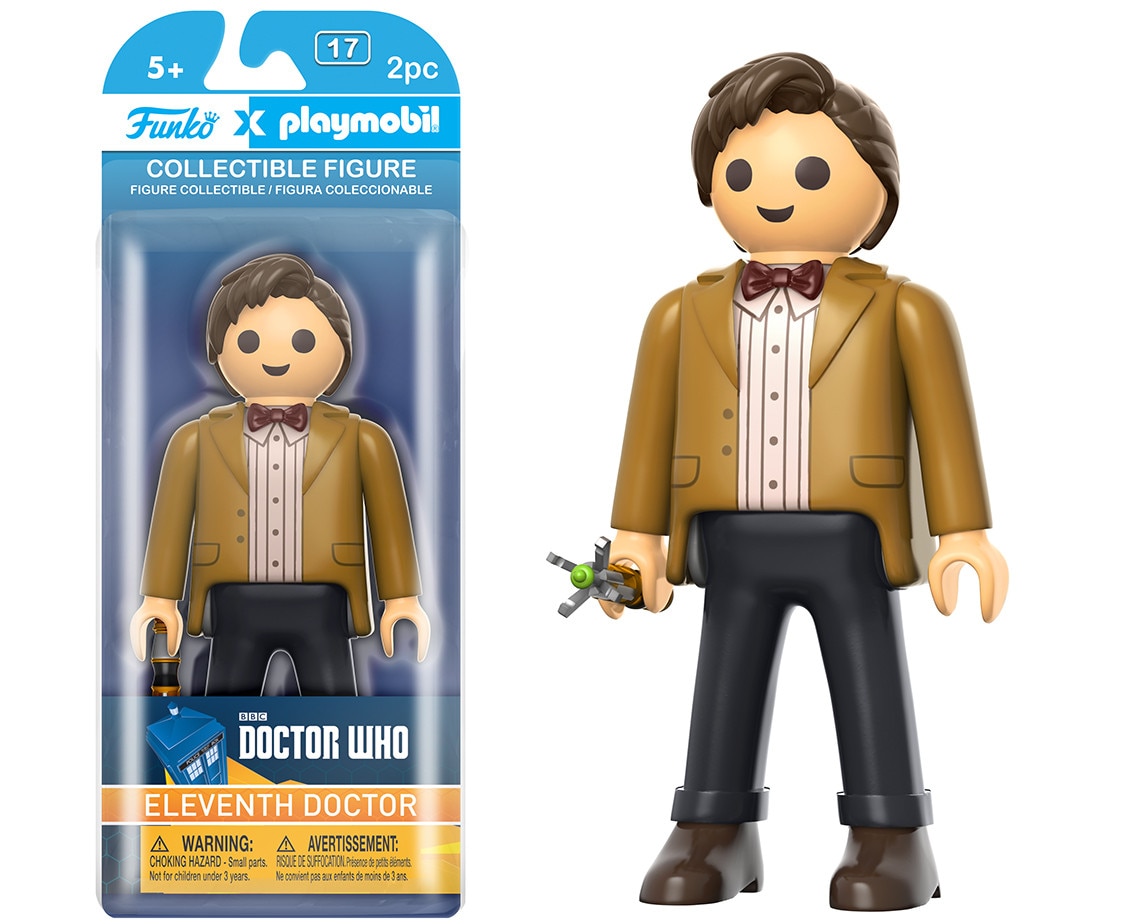 The first wave of the range will also include figures from Willy Wonka and the Chocolate Factory, Ghostbusters, Back to the Future, and Sherlock.
The Doctor Who Playmobil figures will be available Spring 2017.