October 05, 2016
This Christmas, the Doctor teams up with a comic-book superhero in New York for a heroic special titled, The Return of Doctor Mysterio.
We also have a brand new image and a behind-the-scenes trailer to share.
The Return of Doctor Mysterio sees the Twelfth Doctor, as played by Peter Capaldi, teaming up with an investigative journalist, played by Charity Wakefield (Wolf Hall), and a superhero to save New York from a deadly alien threat.
Sign up to our newsletter for EXCLUSIVE Whovian offers here.
"Doctor Misterio", as many fans will know is the name given to "Doctor Who" in Latin America. And Peter LOVES that name!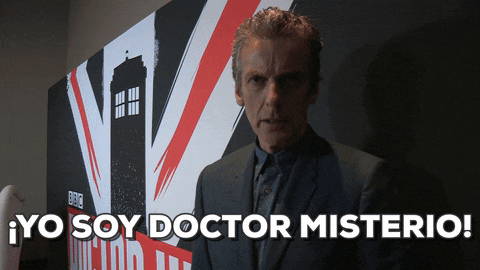 (Image courtesy of Doctor Who: The Fan Show)
Writer Steven Moffat said:
"I've always loved superheroes and this Christmas Doctor Who dives into that world. My favourite superhero is Clark Kent. Not Superman, Clark Kent."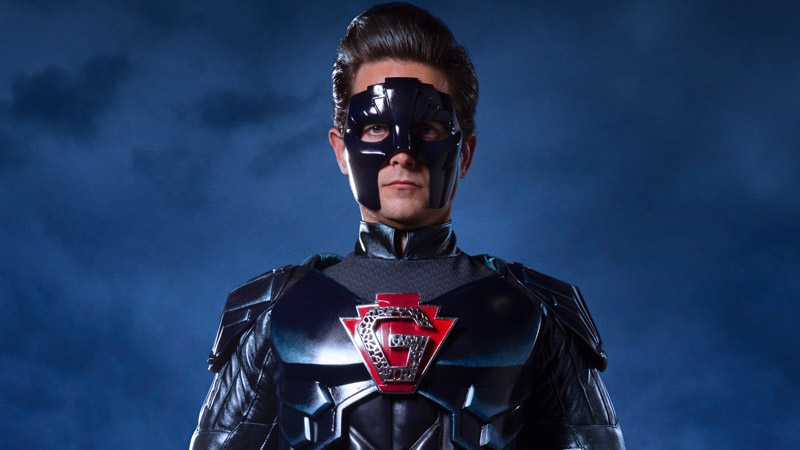 Download the full HIRES version of the Christmas Special pic here.
Justin Chatwin (Orphan Black, War of the Worlds) plays Grant - check out the G on his suit above. Chatwin comments on joining the Doctor Who team for the special:
"Working with the amazing people at Doctor Who has been one of the most fun and rewarding projects I've ever had the pleasure of being involved with."
Matt Lucas (who returns as Nardole) will also be joining the cast of the special with Adetomiwa Edun (Lucifer, Bates Motel), German actor Aleksandar Jovanovic and Logan Hoffman.
The Return of Doctor Mysterio is a 60-minute special written by by Steven Moffat and directed by Ed Bazalgette (The Woman Who Lived and The Girl Who Died).
Watch a behind-the-scenes montage from the Christmas special below.
The Return of Doctor Mysterio airs on Dec 25, 2016